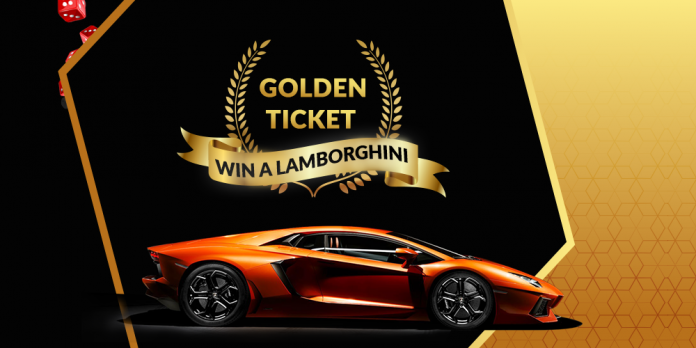 The ethos of the cryptocurrency industry has always been laced with the ideals of success and financial freedom that transcends current economic standards. These are often portrayed in the 'when moon' or 'when lambo' chants – a common lingo among cryptocurrency enthusiasts. 
While each crypto proponent may have a personal crypto statement, however, one common ground for a label of success could be the flashy lifestyle. In the world of crypto, nothing says that better than a Lamborghini.
Bitcoin and altcoin extreme prices have led many to believe in a future where someday, they too would own luxury, a dream bigger than the American dream. However, anecdotal evidence would suggest that market dynamics have been the most difficult of all the obstacles cryptocurrency enthusiasts have encountered in the space. Still, these enthusiasts have always had the propensity to be high-spirited even in times of extreme market downturns.
One such display of this enthusiasm happens to be the Lamborghini Huracan giveaway spearheaded by long-standing bitcoin faucet site Freebitco.in. The contest is so popular that it has already recorded over 3 million Golden Lottery Tickets distributed in just over 3 months since the launch of the contest in May 1st, 2019.
FreeBitco.in's CEO 'wetsuit' reaffirms that "Owning a Lamborghini is a crypto-enthusiasts dream," and certainly one deserving of attention as the platform chose this item as a befitting reward for loyalty:
"We could not think of a better prize to reward our users for supporting the novel technology of cryptocurrency through its ups and downs."
A Safe Haven Casino
Freebitco.in is well known in the industry as one of the earliest Bitcoin faucets that contributed to Bitcoin adoption, and since its launch in 2013, it has been a true beacon of mass adoption, distributiong over 187,000 Bitcoins to its users alongside several other weekly cash giveaways on its Bitcoin casino platform. It remains the oldest existing Bitcoin faucet and currently one of the biggest casinos around.
FreeBitco.in became popular through its provably fair algorithm, that focuses on improving user experience, and eventually became a safe haven for over 25.1 million users across the globe. It will allow its users compete for its Lamborghini Huracan through the massive Golden Ticket Contest on its platform.
Roll the dice, Get the Ticket
To take part in the giveaway contest, users have two options. Either take part in the casino's dice game and event betting in order to earn as many Golden Tickets as possible or directly purchase the tickets for 25,000 satoshis each. Users need to follow the following steps to earn their way through the contest:
Create an account on

FreeBitco.in

if not already registered.

Collect Free BTC or deposit BTC into FreeBitco.in wallet.

Play the HI-LO dice game, or bet on events.

For every 0.005 BTC wagered in total on both the dice game and the event betting page, the user gets a Golden Ticket.

After the contest ends, a provably fair lottery drawing will be conducted to pick the lucky winner.
Learn more about FreeBitco.in here –  https://freebitco.in/site/golden-ticket/
Disclosure: This is a sponsored article