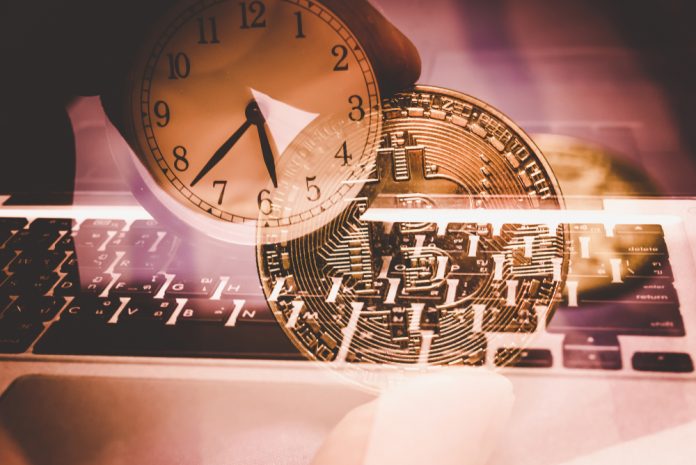 Real-world adoption of cryptos is steadily rising, but they are still a long way from becoming a mainstream payment method. Brian Armstrong, the CEO of Coinbase, believes that cryptos and blockchain technology are at the same stage that the internet was at in the early 2000s and that despite the steady growth, people's expectations are too high, leading to huge market corrections. Armstrong also praised the stellar way in which the SEC has handled the crypto industry, stating that the agency has been very easy to work with, and while it has been tough on suspicious projects, it has continued to work with the established projects to make the market safer for investors.
Initial Skepticism Is Expected
In the early 2000s, everyone was excited about dot-com technology which led to a massive bubble. However, the markets fell drastically as the unrealistic expectations couldn't be met. Nevertheless, there were many companies that were formed during the time that have grown to become giants in their respective fields such as eBay and Amazon. The crypto industry is at a similar point, observed Armstrong, and despite the rising adoption of cryptos in real life, the huge expectations placed on the industry have led to price instability.
ICOs are an integral innovation that are giving startups in less-developed regions a chance to raise money from investors globally, Armstrong explained during the Bloomberg Players Technology Summit held in San Francisco. For startups in Silicon Valley, raising money from VCs is relatively easy, but for the majority of startups in other regions, it's a Herculean task. This new crowdfunding method will continue to grow, with this year's ICO market already on track to be four times larger than last year's. However, there are regulatory concerns that must be addressed for the sector to achieve its full potential.
Coinbase has continued to set the trend for crypto exchanges around the world and is one of the most reputable crypto companies. The two factors that have contributed to this are regulatory compliance and cybersecurity. Coinbase has been inviting regulators to work with it while other exchanges have been trying to fly under the radar, an approach Armstrong considers ill-informed. With over $20 billion worth of crypto assets in its custody, Coinbase has also invested heavily in security. 99 percent of its assets are held in cold storage at all times to reduce the chances of falling victim to hacking.
Exchanges have been a popular target for cybercriminals in recent months. In January, Japanese exchange Coincheck lost over $500 million worth of NEM tokens to hackers. South Korea's Coinrail, Italy's BitGrail, and India's Coinsecure are some of the other crypto exchanges that have fallen victim this year.
The regulations governing cryptos differ between jurisdictions, but contrary to popular belief, Armstrong believes that even in the places with the toughest regulations, governments are not anti-crypto. Those governments are merely carrying out their rightful role in protecting their citizens. He also revealed that Coinbase receives many invitations from world governments to set up operations in different parts of the world as more governments recognize the impact that blockchain technology will have on finance and technology.
There are going to be some countries in the world, just like with the internet, where it's restricted or its filtered, and I think crypto is going to end up following a similar path to the internet in that regard.
Image(s): Shutterstock.com