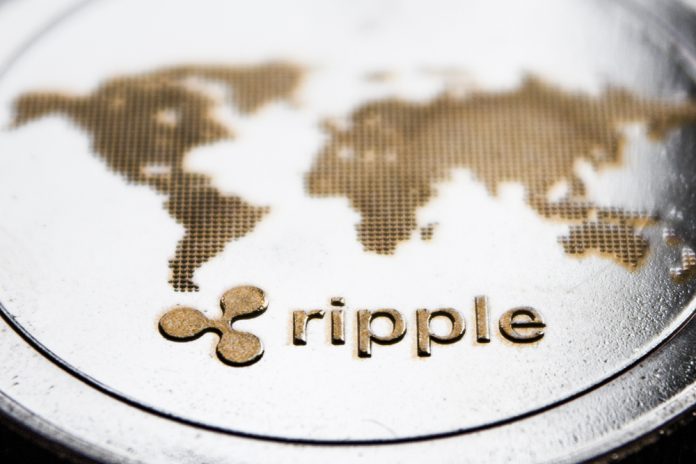 One has to commend any blockchain company for trying to explore new boundaries and opportunities. Although most people associate Ripple with finance, the company is trying to branch out a bit. A new $100m fund has been created to merge blockchain technology and video games. With the support of Ripple, this could turn out to be a successful venture, assuming developers show any interest in it.
Ripple's new Fund Targets Video Games
It is not the first time a company tries to bring blockchain technology to the video gaming industry. In fact, numerous projects already exist in this particular industry. Most of them have not gained much traction outside of blockchain and cryptocurrency enthusiasts, however. Ripple plans to take a slightly different approach and cater to developers directly. The creation of a $100m fund can certainly contribute to that appeal.
The main reason this fund is created is to attract developers willing to "revamp" the gaming industry. More specifically, there is a strong focus on introducing digital marketplaces within these video games. This would give players more control over their in-game assets and potentially lets them sell items as they see fit. To date, it remains unlikely any of the major game developers and publishers will embrace such a model, as it could effectively cut out the middle man entirely.
Ripple is not the only entity in this business venture. The $100m fund will be overseen by Forte. That company, which is founded by gaming executives, has already received a lot of positive attention in recent months. It also has the backing of numerous investors, including Coinbase Ventures and Andreessen Horowitz. Ripple has the technology in place to facilitate global operations on a ledger. With both parties joining forces, an interesting opportunity is created.
There is a good reason as to why this new fund can be game-changing for the video games industry. The current lack of official markets to trade in-game assets in exchange for money has been well-documented. As such, a lot of 'shady" marketplaces and unofficial sales listings are created which pose numerous risks to both buyers and sellers.  With a blockchain to "facilitate' this type of activity, a verifiable solution is introduced.
To date, the demand for blockchain technology in terms of in-game assets remains rather uncertain. Although some projects have been successful in showcasing how such a concept would work, none of the previous offerings have remained relevant for very long. By directly targeting the "actual" gaming industry with this new fund, this particular attempt could prove to be more successful. It will primarily depend on developers' interest and ensuring the technology delivers on its promises.
One interesting fact about the fund is how grants will be distributed. The current plan is to issue grants to game developers in the form of XRP. While that is a smart decision, it seems unlikely most recipients will hold on to this asset for very long. Additionally, these grants will be available to developers who have at least 50,000 active users playing their games. This means most indie developers will not benefit from this fund as of yet, but that is also somewhat to be expected.
---
Disclaimer: This is not trading or investment advice. The above article is for entertainment and education purposes only. Please do your own research before purchasing or investing into any cryptocurrency.
Image(s): Shutterstock.com