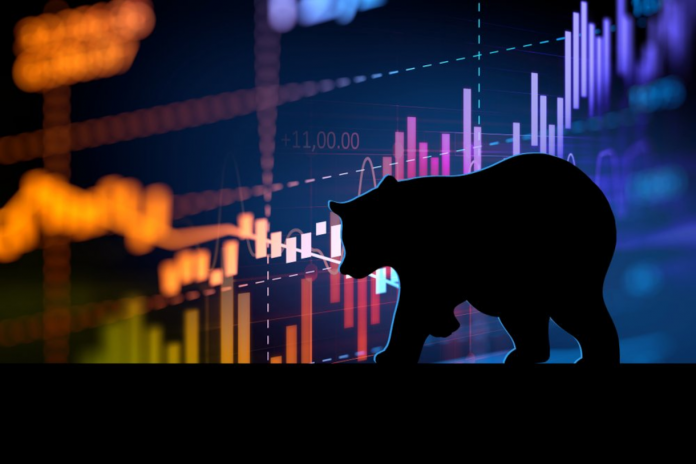 Robinhood price is plummeting today, down 7% in the past 24 hours and down over 31% in the past 30 days. In addition, Robinhood continues to have problems with its platform citing crypto trading issues. Why Is HOOD Price Dropping? is Robinhood a good investment for 2022? Let's find out.
What Is Robinhood?
Founded in 2015, Robinhood Markets Inc is a stock trading and investments app based in California. It allows users to trade a variety of stocks along with specific cryptocurrencies. Robinhood also has a mobile app and is known for commission-free stock trading.
According to Statista.com, Robinhood registered 22.5 million users in Q2, 2021, making it one of the market's largest stock trading apps.
Why Is Robinhood Price Dropping?
The main reason Robinhood's price drop is that over 85% of the company's pre-IPO shareholders' lock-up period expired today, meaning investors can sell their HOOD shares.
According to Robinhood's official report:
"Apart from the Conversion Shares, many of the Company's pre-IPO shareholders are subject to lock-up agreements or market standoff agreements that limit their sale of shares of the Company's stock during a lock-up period that expires immediately prior to December 1, 2021"
It comes as no surprise that we saw HOOD's price drop, as the current price of $23.93 is 40% lower than Robinhood's IPO price of $38 a share.
With how fast HOOD's price is dropping, it's clear that investors are rushing to hop off the sinking ship and reinvest into profitable crypto projects.
Another reason for Robinhood's price decline is last year's issues with the SEC. Specifically, on December 17th, 2020, the Securities and Exchange Commission charged Robinhood for misleading customers about revenue sources and failing to satisfy the duty of best execution.
To add insult to injury, Robinhood has continually had issues with its platform in November.
On November 9th, customers had issues transferring money in and out of Robinhood. On November 11th, customers were having problems logging in to their accounts, and today we're seeing further problems with its trading platform.
We're investigating an issue that's affecting crypto trading and working to resolve it as soon as possible. For updates, check https://t.co/ZS733Gooqj

— Robinhood Help (@AskRobinhood) December 1, 2021
Robinhood Should Have Listed Shiba Inu
Robinhood had their chance to turn their platform around and list Shiba Inu in early November when the Shiba Inu community created a petition that reached over 500,000 signatures.
However, instead of listening to the crypto community, who Robinhood depend on, their COO Christine Brown had this to say:
"the short term gain that [Robinhood] might gain, is not worth the long term trade off for our users."
Whether Robinhood truly knows what's best for its users is up for debate, especially with last year's SEC filing accusing the company of misleading customers.
If Robinhood went ahead and listed Shiba Inu, chances are that their stock would be doing much better, at least enabling investors to get ROI on their IPO.
Is Robinhood a Good Investment for 2022?
Robinhood is not a good investment for 2022. We're usually bullish about crypto projects on this platform, but Robinhood is the exception.
The reason Robinhood isn't a good investment for 2022 is simple, in my opinion, Robinhood isn't truly a part of the crypto community. It's a traditional stocks app that's attempting to pass itself up as a cryptocurrency platform.
If you're looking for the next big crypto platform, look into Crypto.com. It's a better alternative to Robinhood and is an actual cryptocurrency exchange that's a part of the crypto community.
Robinhood is still a solid platform that provides an easy onramp for new users, but with all the drama surrounding the app, it's hard to justify buying HOOD for 2022.

Disclosure: This is not trading or investment advice. Always do your research before buying any cryptocurrency.
Follow us on Twitter @nulltxnews to stay up to date with the latest cryptocurrency news!