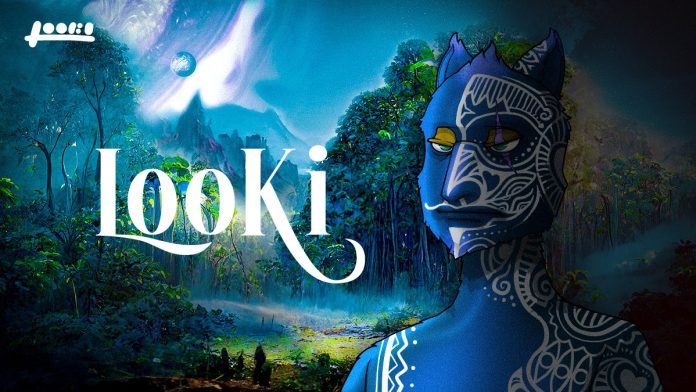 You can't face the darkness head-on, but now you can be part of it.
LookiAvatar, the legend of the darkness, evil, and anger, is now alive in the OpenSea. Looki is more than just a rare skin designed exclusively by a well-known artist. It is a unique and exclusive NFT collection solely developed for the Web3 community. Looki holders will get access to eco-play and features such as Airdrop, Staking, Blind Box, Pledge to get JAZ public chain nodes, Image Title, etc.
The minting event of the Looki Avatar collection was a success and moved more than 38 Ethereum in less than 12 hours. More than 1,400 avatars have been minted with different levels of rarity. In less than 1 hour, over 500 holders have lied to their Avatars and are now ready to embark on a new journey into the shadows of darkness.
The success was so great that in less than 24 hours, Looki was already in the top 50 of the most traded collections on OpenSea, surpassing other famous collections like The Sandbox. The volume of transactions continues to grow, having increased by more than 10 ETH in less than 1 hour.

The success of minting the Looki avatar collection was so great that it has already moved over 38 Ethereum and the lowest price for a Looki is now at 2.46 ETH, revealing that the collection is poised to be one of the top Blue Chip NFTs on the market. After minting is complete, holders can also trade their avatars on OpenSea.
Some Looki Avatars are already being priced at over 200 ETH on OpenSea.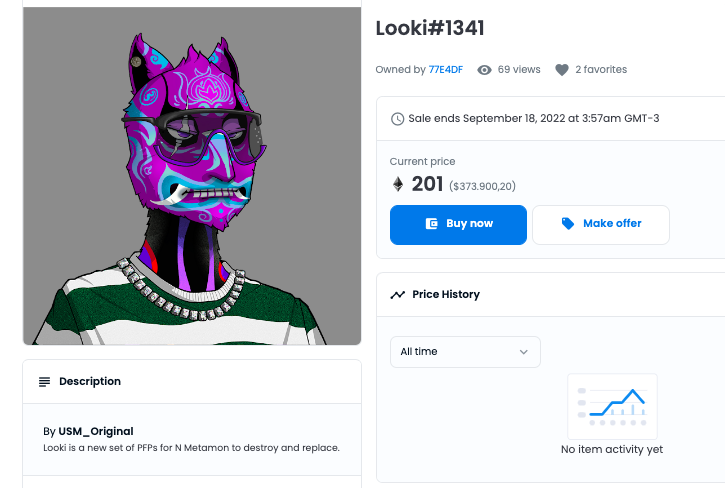 Looki is a blue chip PFP NFT, and users can use it on web 2 platforms too, like Twitter, Instagram and others. Owning a Looki will bring users many exclusive benefits, unique experiences in the metaverse, and rewards in various projects.
Check here for more information about Looki exchange plan and Looki information.
Follow Looki, and you will know one new word, the word of the shadow
Twitter: https://twitter.com/LookiAvatar
OpenSea: https://opensea.io/collection/looki
Discord: http://discord.gg/lookiavatar
Disclosure: This is not trading or investment advice. Always do your research before buying any cryptocurrency or investing in any NFT projects.