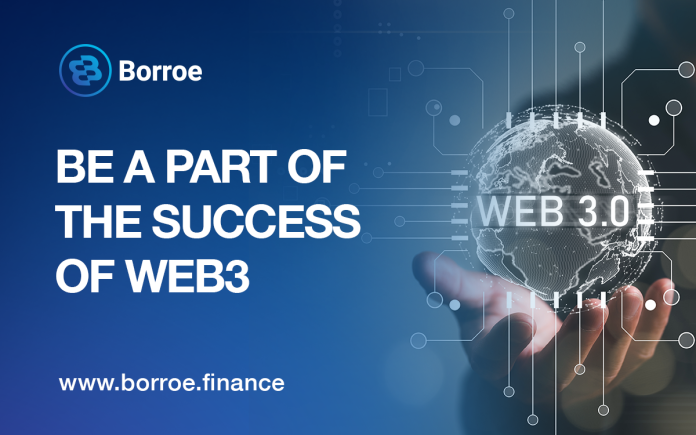 XRP recorded massive user activity after the latest XRPL Ledger launch increased $XRP's price. Elsewhere, after BNB ($BNB) received extensive support from Binance's plans to onboard one billion users into the cryptocurrency space, its price surged. But, none of these outlooks compete with Borroe.Fineance ($ROE) trajectory having already delivered a 25% profit for its early investors in the presale stage. Can $XRP and $BNB catch up with $ROE?
Ripple (XRP) Records Increased User Activity In Latest Ledger
XRPL, Ripple's (XRP) Ledger, recorded a massive milestone on August 23, 2023, completing its 82 millionth ledger. In another network development, Ripple (XRP) announced the creation of more than four million new accounts on its platform. These accounts have a cumulative ownership of 580.4 million XRP ($XRP).
These impressive metrics confirm the increasing adoption of XRP within the crypto community. The growing adoption happened despite XRP's legal encounter with the US SEC in the "lawsuit against securities." Additionally, a recent DeFi Watch report indicates that XRP's massive presence in different crypto payment strategies will also help increase its adoption.
On August 29, the crypto market surged after Grayscale won a Bitcoin ETF lawsuit against the SEC. That incident enhanced the bullish sentiment in $XRP's market. Experts expect $XRP to capitalize on its increasing utility to surge to $0.67 in September 2023. Therefore, XRP is a good crypto to buy today to enjoy the massive potential profits.
BNB ($BNB) Receives Massive Support from Binance Announcement
In 2023, BNB's price experienced extreme volatility due to significant events. The SEC's lawsuit against Binance and BNB in April had a massive impact on the crypto community, causing a significant price drop to below $250. BNB Investors became worried about the platform's future.
However, on August 29, Binance countered with a bold step, revealing a $1 billion initiative aimed at onboarding 1 billion users into the cryptocurrency world. On the same day, reports emerged that Grayscale had won a Bitcoin ETF case against the SEC.
In response, $BNB surged, showcasing renewed market faith in its potential for expansion and adoption.
Experts predict a substantial rise in BNB's valuation, powered by consistent backing from Binance. Furthermore, price forecasts suggest that $BNB is poised to reach $400 by the end of 2023, propelled by growing adoption rates. This expected growth makes $BNB one of the top coins to buy now.
Borroe.Finance ($ROE) Attracts Many Investor As Its Presale Impresses
Borroe.Finance ($ROE) stands out as an innovator in the world of AI-powered marketplaces, causing massive ripples. Notably, Borroe ($ROE) presents a unique opportunity for content creators and Web3 users to instantly generate cash supply. This financial supply is obtained by trading forthcoming earnings arising from invoices, royalties, and subscriptions.
In contrast to the challenges faced by traditional funding platforms as they strive to align with the principles of Web3, Borroe ($ROE) effortlessly integrates with this advanced technology.
Furthermore, Borroe ($ROE) provides an optimal strategy for enterprises to quickly secure necessary funds through non-fungible tokens (NFTs) acquired from their upcoming and pending invoices.
Through the minting and sale of these NFTs at a discounted rate, Borroe ($ROE) actively powers a peer-to-peer ecosystem, enabling investors to readily trade these NFTs on secondary markets.
During its beta phase, Borroe ($ROE) was valued at $0.0100. As it transitioned to Stage 1 of its presale, early Borroe ($ROE) investors enjoyed a 25% gain, with the token's value now standing at $0.0125.
These value increases position Borroe ($ROE) as the best cryptocurrency to buy today. In this context, the projected price of Borroe ($ROE) is set to rise to $0.0150 during Stage 2 of its presale!
Learn more about Borroe ($ROE) here:
Visit Borroe Presale | Join The Telegram Group | Follow Borroe on Twitter
Disclosure: This is a sponsored press release. Please do your research before buying any cryptocurrency or investing in any projects. Read the full disclosure here.