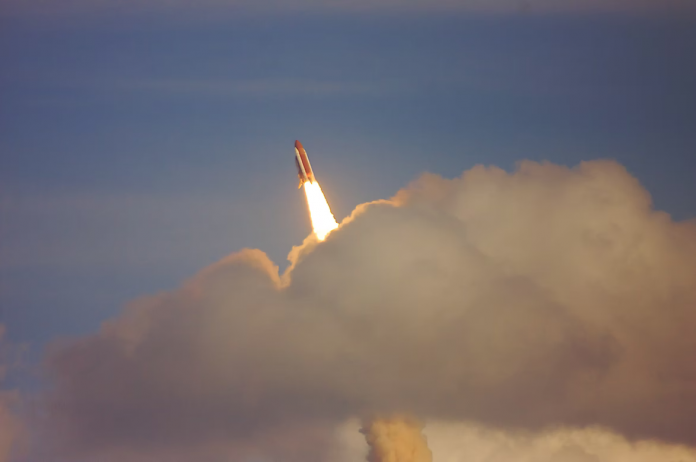 As the cryptocurrency world keeps evolving, new projects spring up to provide better and modified services to cryptocurrency investors. Crypto projects just like any other business project require funding for a successful launch.
In the cryptocurrency world, there are various methods that a project can deploy to ensure raising funds is done to effectively implement its vision and goals. They include Initial Coin Offering (ICO) where new projects raise funds by selling their own cryptocurrency, Security Token Offering (STO), an Initial Exchange Offering (IEO) where a project's tokens are sold directly through a cryptocurrency exchange however it isn't open to the public and buyers must do so through the exchange's account.
All of these fundraising models had severe challenges and poised threats to investors and that made Raven's protocol in June 2019 to come up with a new fundraising model, the Initial Decentralized Offering and it was deployed on Binance DEX.
What is an Initial Decentralized Offering and Why is it important
An IDO, unlike other fundraising models, is the launching of a cryptocurrency on a decentralized exchange. In an IDO, blockchain projects wanting to launch their token make the token's first debut on a DEX for the sole purpose of raising funds from retail investors. The Decentralized liquidity exchange is responsible for hosting the token launch and also provides access to liquidity.
IDOs are considered cost-effective as they provide quick liquidity with little to no slippage through available liquidity pools in a decentralized exchange. It is ideal for investors as IDO listings prevent the issuer of the tokens from controlling how the fundraising round will go, and it has a cheaper listing cost and allows for instant trading.
History of the Cryptocurrency IDO
The evolution of cryptocurrency fundraising from ICO to IDO occurred due to certain challenges the ICO model posed to investors and even project founders. In2017, the popular fundraising model for crypto projects was the ICO model and lots of projects utilized this to raise money for their projects. However, in 2018, more than 80% of all token sales in the ICO market were scams. By the end of 2018, the fundraising model which was mostly used was the IEO.
In June 2019, Raven protocol became the first crypto project to raise funds using the IDO model and this unique action paved the way for other projects to fund and kickstart their mission.
IDOs are an excellent replacement of the previous existing fundraising models however; most IDO platforms are responsible for providing support at the initial capital raise only. Support prior to token launch and after token launch is rarely provided by most IDO platforms.
This ordeal led to the establishment of Sky Launch.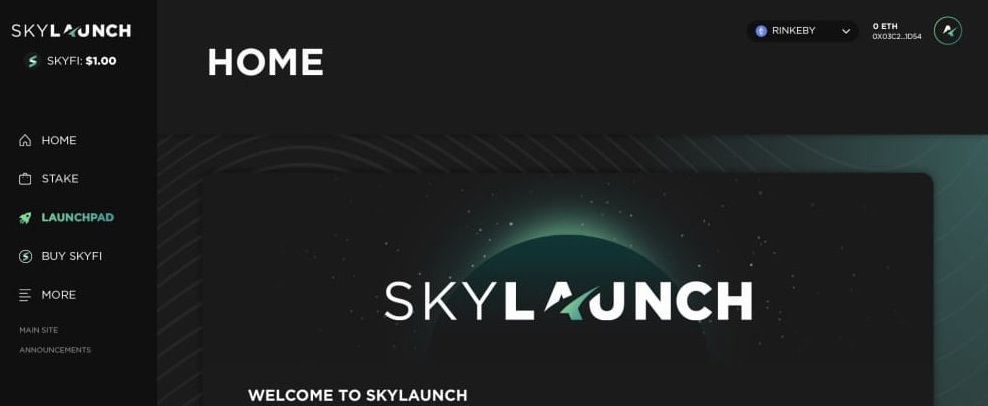 What is Sky Launch
Sky Launch is a multi-chain IDO platform that provides tools and support for crypto projects throughout the entire project timeline. It goes beyond raising the initial capital for projects to actually providing each project with the right tools, technology, and every support needed to ensure that the project emerges as a long term success 
It does this by offering an incubator program for early-stage projects with the aim of providing a number of bespoke, specialist services and also creating the necessary environment needed for initiating growth to ensure that each project is positioned for a successful IDO.
Apart from its pre-IDO and IDO services, it has a post-IDO alliance aimed at providing the necessary support network to nurture and grow new blockchain projects.
As an IDO platform seeking the good for investors, it provides investors early access to projects, transparency, and equity through the application of expertise and technology and also reduces investors' risk by applying institutional levels of due diligence and independent governance.
Value Proposition of SkyLaunch
When choosing a perfect IDO Launchpads for projects, there are certain things founders consider which include Gas fees, cross-chain limitation, IDO allocation requirement, hype, and others. While there are several IDO launchpads that offer various services, rarely is there an IDO that addresses all issues at once.
SkyLaunch is an IDO platform that aims to overcome the gas fee issues by providing cross-chain integrations using protocols as accessible as Ethereum, whilst still allowing full interoperability. SkyLaunch solves the IDO allocation restriction by following the traditional and comfortably familiar lottery system and also by transparent on-chain score mining which ensures investors can make short-term moves while protecting their long-term holdings.
To further simplify the marketplace, the SkyLaunch team is developing tools to help inform its community and startups about any current IDO. It also has an auto-pilot function that allows investors to pre-fund their account with USDC and pre-select the IDOs of their choice.
The hype around different crypto project often create a cloud of uncertainty for crypto investors as such, before a project is accepted on the SkyLaunch platform, it will undergo institutional due diligence by both an internal team as well as an external panel of venture capital firms and will also undergo screening by an independent council.
Despite the high rate of scams in the cryptocurrency world, there still exist good projects. SkyLaunch aims to provide guidance and support every step of the way from pre to post-IDO for any successful project launched on the platform.

Disclosure: This is not trading or investment advice. Always do your research before buying any cryptocurrency.