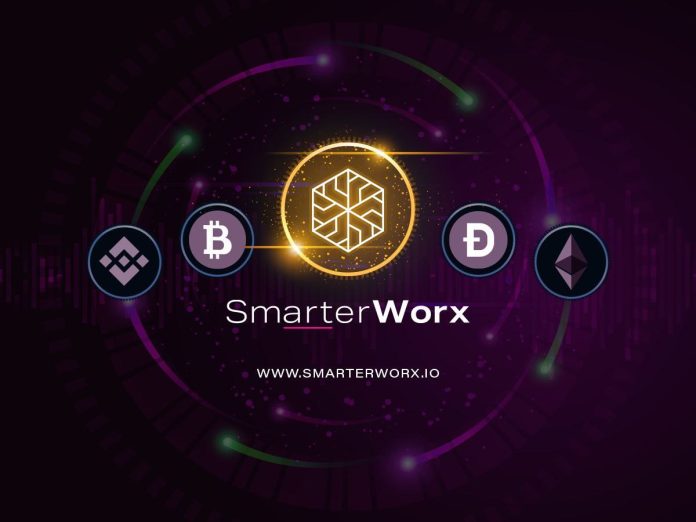 The Smart Economy has opened up a new world of opportunity for investors and entrepreneurs, but it can be intimidating. With so many different blockchain platforms available, it can be hard to know where to invest your time and money.
Luckily, there are a few that stand out from the rest. One of them is SmarterWorx. SmarterWorx has been making waves in the DeFi space, and it's not hard to see why. They've taken the concept of decentralized finance to a whole new level by setting up an ecosystem that allows users to invest in artwork.
What Makes SmarterWorx so Exciting?
SmarterWorx is an Ethereum-based platform that aims to give crypto enthusiasts and art lovers a way to connect. With a supply of 1 billion tokens, ARTX is a token that will give you ownership of an asset-backed NFT that represents a piece of contemporary art.
According to SmarterWorx, ART is the new Currency. They're backing this up by digitizing art pieces into NFTs and placing them on their unique marketplace.
Once you have a share in a work of art, you can hold or sell it on any NFT platform worldwide. SmarterWorx's backing from the fast-growing art portfolio will help it withstand market low volume times.
Additionally, SmarterWorx will maintain a collection of physical works of contemporary art and the digital twins (1-of-1 matching NFT) of each artwork to support the floor price of the ARTX Token during market fluctuations.
Axie Infinity (AXS)
Axie Infinity is a metaverse game where users can own pets and participate in battles with them. The "Axies" tradeable pets can be quite expensive depending on rarity and qualities. Axies are NFTs; therefore, they can be given to a new owner.
They can be gifted, bought, sold for money, traded for nearly anything, and more. AXS is one of the most well-known blockchain-based games due to its addictive characteristics. Even though there may be better investment options for some, the project continues to enjoy high visibility and popularity.
Fantom
Fantom was created to serve as the framework for tomorrow's smart cities. The development, therefore, puts a lot of emphasis on scalability. As a way to enhance performance, the system was the first blockchain to incorporate Directed Acyclic Graph (DAG) technology. This computing architecture (DAG) improves performance by generating a more effective data flow.
Final Thoughts
SmarterWorx, Axie Infinity, and Fantom are three of the most promising DeFi projects out there right now. However, by making it easy for artists to sell their art and other collectibles, SmarterWorx offers a new way for investors to make money from the items they love. And by allowing people with no artistic skills to invest in art, SmarterWorx provides a way for investors to diversify their portfolios.
Learn More Here:
Join Presale: https://smarterworx.io/buy
Website: https://SmarterWorx.io/
Linktree: https://linktr.ee/smarterworx
Disclosure: This is a sponsored press release. Please do your research before buying any cryptocurrency or investing in any projects. Read the full disclosure here.
Follow us on Twitter @nulltxnews to stay updated with the latest Crypto, NFT, AI, Cybersecurity, Distributed Computing, and Metaverse news!