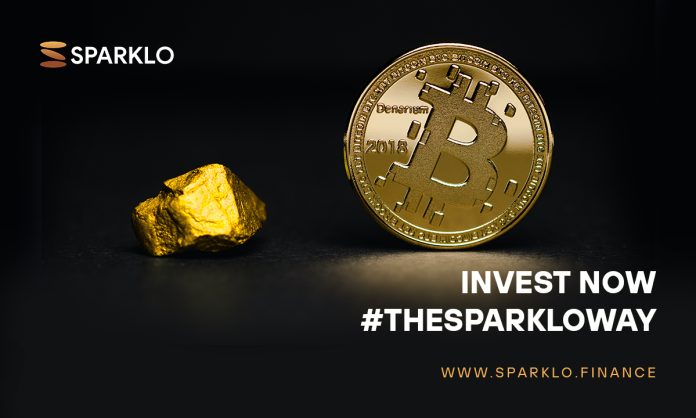 The Sparklo project has been making waves in the cryptocurrency market, attracting loads of investors due to its innovative features. This behavior backs up the predictions that the Ethereum based metal investment platform will be able to outperform major cryptocurrencies like Ethereum (ETH) and Dogecoin (DOGE).
Currently Ethereum (ETH) and Dogecoin (DOGE) are struggling to retain value despite the loss of users and major price declines.
Ethereum (ETH) Losses Users Due to High Gas Fees
The usage of blockchains compatible with the Ethereum Virtual Machine (EVM) hit a new record high last week as a result of Ethereum (ETH)'s continually high gas prices.
The Block's Data Dashboard shows that on April 25, there were 6.77 million new unique addresses added daily to EVM-compatible blockchains including BNB Chain, Polygon, and Avalanche. The previous record was 6.74 million in 2021.
"A research analyst at The Block named Kevin Peng claims that "Ethereum (ETH)'s gas fees have increased significantly since the beginning of the year, driving growth in EVM-compatible chains."
EVM-compatible chains provide a standardized user and developer experience for consumers and developers used to Ethereum (ETH). The expansion of these networks may be a good indicator of interest in an Ethereum (ETH)-like on-chain user interface.
According to The Block's Data Dashboard, average Ethereum (ETH) transaction costs, or "gas fees," have climbed by almost 250% since the start of the year to over $9 per transaction from roughly $2.50 per transaction in December.
This has led to Ethereum (ETH) users jumping ships to other less expensive EVM-compatible blockchains.
Dogecoin (DOGE) Price Plunges
Dogecoin (DOGE) has seen downward pressure over the last 24 hours, with the price falling from $0.07905 (resistance) to $0.07763 (support), according to CoinMarketCap.
If the bearish momentum on Dogecoin (DOGE) passes through the $0.07763 support level, the next level to monitor is $0.076. While the next resistance level to watch is $0.0805, If the bulls prevail and the level of $0.07905 is broken. At the time of writing, Dogecoin (DOGE) was trading at $0.07828, down 0.60%, favoring the bears.
In accordance with the downturn, Dogecoin (DOGE)'s market value and 24-hour trading volume both fell, by 0.65% and 18.79%, to $10,895,795,721 and $261,691,916 respectively.
Sparklo's (SPRK) Creative Use Cases Attract Investors
Traders and investors may trade and invest partially or fully in silver, gold, and platinum using the alternative investing platform Sparklo. It bridges the gap between cryptocurrency investors and the commodities market.
Due to Sparklo's cutting-edge solutions, millions of tokens were sold during its initial presale stage, and investors are still pouring in.
Users of Sparklo will be able to make investments in NFTs that symbolize real-world luxury. Sparklo intends to be the first investing platform to enable its users to invest in gold, silver, and platinum as an upcoming blockchain technology.
The first round of the platforms' presale stage one is almost sold out. Sparklo (SPRK) tokens are being sold for just $0.017, and every purchase within the next 24 hours is eligible for a 50% bonus. This is presently a fantastic chance to invest in a potential blue-chip project.
Find out more about the Sparklo presale:
Website: https://sparklo.finance
Presale: https://invest.sparklo.finance
Twitter: https://twitter.com/sparklo_finance

Telegram: https://t.me/sparklofinance
Disclosure: This is a sponsored press release. Please do your research before buying any cryptocurrency or investing in any projects. Read the full disclosure here.