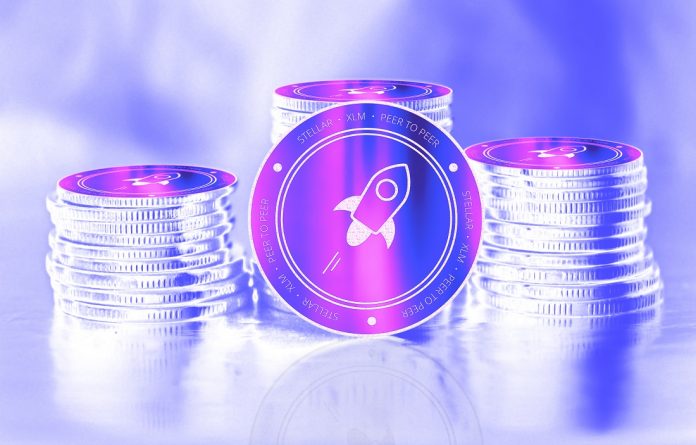 As the bearish market conditions in full force, it will be interesting to see how the different markets digest this sudden turn of events. So far, most of the damage remains contained where the top markets are concerned, although this may only be a temporary scenario. Surprisingly, this seems to make the Stellar price turn even more bullish all of a sudden. Very interesting market momentum to keep an eye on, assuming it can be sustained.
Stellar Price Run Isn't Over yet
While some people expect Stellar to follow Bitcoin's price momentum first and foremost, it seems rather unlikely that will be the case throughout today. For a lot of traders, this will be a welcome turn of events, whereas others will try to disrupt the market momentum in its entirety. Bucking this uptrend may prove rather challenging for many different reasons, though.
Over the past 24 hours, the Stellar price has gained 7.6% across the board. Because of this ongoing price increase, one XLM is now valued at $0.1117, or 2,863 Satoshi. Very promising value shifts all over the place, although it remains to be seen how long it can be sustained. The overall trading volume seems to have suffered from a dip as well. Just $170.4m worth of trades have been executed, which might not be sufficient to keep things alive for very long.
The big news of the week is how Stellar has made its way to the Coinbase Pro platform. Although this move was expected to occur sooner or later, it comes at a rather interesting time. Not that long ago, XRP made its way to this trading platform as well. Its price took a bit of a nosedive following that development, yet it seems the XLM price is picking up steam in the process. How this new listing will pan out for XLN, remains to be determined.
On social media, it seems there is some cautious excitement and confusion regarding Stellar's price trend. Arkane expected the XLM value to plummet just like all other top markets, but it is evident that is not the case whatsoever. It isn't necessarily "pumping" either by any means, as this uptrend has been in place for quite some time now. By the look of things, that may remain the case for a while longer.
I'm surprised #XLM is still pumping.

— Arkane (@arcane8989) March 14, 2019
For those who are not too interested in holding XLM for the long term, arbitrage opportunities are always worth exploring. In the case of Stellar Lumens, it would appear things are looking quite good. Several arbitrage opportunities can be explored for a potential profit of up to 2.3%. That is, assuming one is comfortable using either CEX or EXMO to cash out the profits in the end.
#XLM
Buy at #Gate.io and sell at #EXMO. Ratio: 1.49%
Buy at #Gate.io and sell at #Cex. Ratio: 1.53%
Buy at #Paribu and sell at #Cex. Ratio: 0.97%
Buy at #Vebitcoin and sell at #Cex. Ratio: 2.30%#bitcoin #arbitrage #arbitraj #arbingtool https://t.co/xiFUPzcOcC

— Arbing Tool (@ArbingTool) March 14, 2019
These rather unexpected market conditions seem to favor Stellar's uptrend at this time. As other markets begin to crumble under the pressure, Stellar continues to do its own thing without any real problems or setbacks. As such, the $0.11 level could be turned into solid support over the coming hours, but it is still too early to draw any real conclusions on that front. If the trading volume picks up a bit, things could get very interesting for this particular asset.
---
Disclaimer: This is not trading or investment advice. The above article is for entertainment and education purposes only. Please do your own research before purchasing or investing into any cryptocurrency.
Image(s): Shutterstock.com