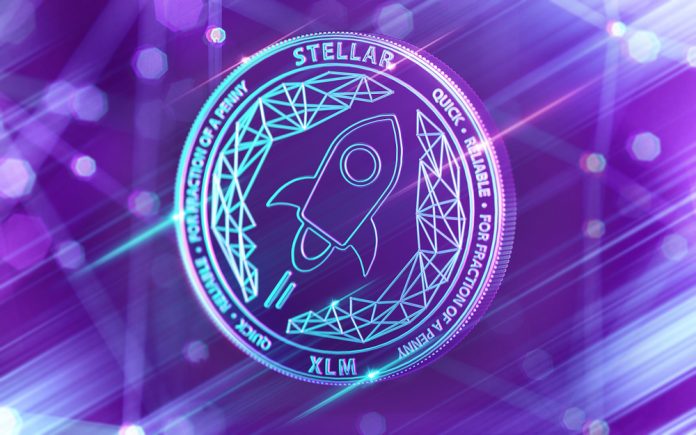 The cryptocurrency world is always full of surprises. Any momentum that has been forming can be eroded in the blink of an eye. Luckily for the industry, the latest turn of events is a positive one. All major currencies are in the green again, and the Stellar price is taking off like a rocket.
Stellar Price Prepares for Liftoff
The current cryptocurrency price trend is primarily fueled by a strong increase in Bitcoin's value. Where this sudden turn of events comes from exactly, remains rather unclear at this stage. Investors responded badly to the VanEck ETF delay, yet it seems everyone is coming tot heir sense once again. The Stellar price is enjoying a lot of positive momentum as well over the past 24 hours.
More specifically, the Stellar price has increased by 8.28% over the past 24 hours. A very solid gain, especially when considering Bitcoin is up by 'just' 2.4%. This latest push has propelled the Stellar price back to $0.22, which is still a long way removed from the asset's all-time high of $0.76
As one would expect from such a steep increase, there is a notable change in the XLM/BTC ratio over the past 24 hours. Thanks to a 5.81% increase in favor of Stellar, things look very promising, for the time being. It is possible the Stellar price will continue to rise in the coming days, although it is still too early to draw any real conclusions.
While the overall cryptocurrency trading volume remains on the low side of the spectrum, it isn't causing any major problems as of yet. Stellar has seen a dip in trading volume as well, although $80.6m is not all that bad. It has always been a less liquid market compared to some other assets, but that hardly ever impacts the Stellar price in a negative way.
Binance is firmly in the lead when it comes to XLM trading volume. its BTC and USDT pairs combine for 43.1% of all trades over the past 24 hours. BCEX's CKUSD pair is in third place, followed by Upbit's KRW market. BCEX adds another BTC pair to the top five, further indicating this exchange is slowly gaining more traction among cryptocurrency users.
Whether or not the Stellar price can reach $0.25 today, remains to be seen. The current momentum certainly seems to favor this digital asset, but anything can happen in the world of cryptocurrency.  As long as Bitcoin remains in the green, most altcoins will see some sort of positive momentum as well. This coming weekend will be very interesting to keep an eye on in this regard.
Image(s): Shutterstock.com