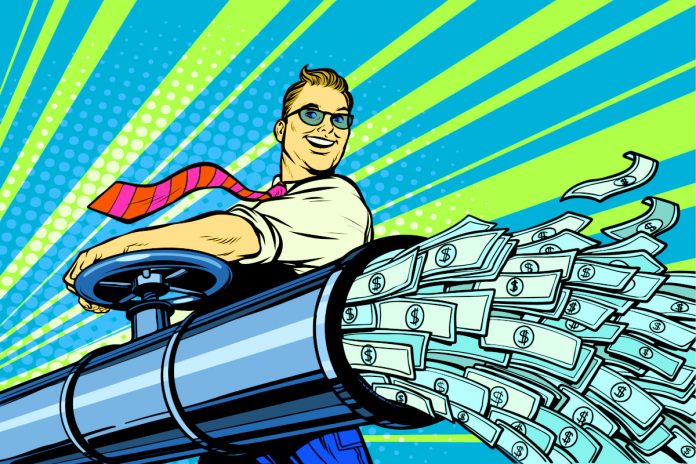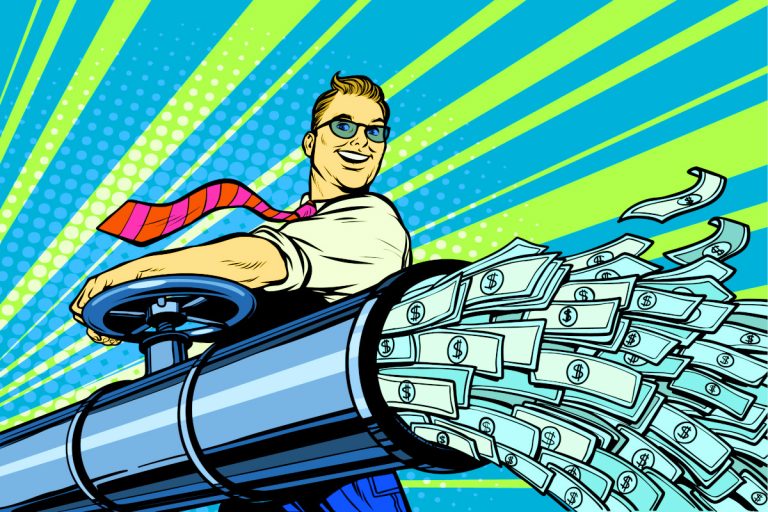 As crypto markets are looking for a bottom, with Bitcoin and Ethereum rebounding slightly today, some coins saw significant price gains of over 1000%. This article looks at the top three biggest gainers on CoinMarketCap today, ordered by 24-hour price gain, lowest to highest.
PAPPAY (PAPPAY)

+1069%
Launched in April 2021, PAPPAY is a crypto payment tool and passive income provider platform built on the Binance Smart Chain. It looks to become a leading crypto payment tool for digital purchases and payments on the Internet and the Metaverse.
PAPPAY is a community-focused project with an emphasis on development and transparency. Holding the currency provides investors with a redistribution of 5% of the transaction fees.
There's also a 4% marketing fee, 2% liquidity, and 1% burn tax. That means there's a total of 12% tax for each transaction. Whether a 12% transaction fee is feasible for a cryptocurrency that claims to be a payment gateway is up for debate. Regardless, with significant price gains, PAPPAY has been topping the charts for a few days.
Today PAPPAY is up over 1000%, with a 24-hour trading volume of $102k. Its market cap is $11 million, with a self-reported circulating supply of  985 billion tokens.
You can purchase PAPPAY on Finexbox or IndoEx.
Metaland DAO (META)

+1899%
Today, the second-biggest gainer is Metaland DAO, a virtual reality platform powered by the BSC blockchain. Metaland enables users to create, experience, and monetize content and applications.
As the name suggests, Metaland is a virtual world enabling players to build, own, and monetize their gaming experiences. Their vision is to offer a profoundly immersive next-generation Metaverse.
Metaland aims to solve creator rights and ownership issues and looks to eliminate central control of user-generated content. Metaland will solve those issues by building a voxel gaming platform allowing creators to play, share, collect, and trade without central control.
At writing, META is up over 1800% today, with a 24-hour trading volume of $20.8 million. Its market cap is $6.5 million with a circulating supply of 100 billion tokens.
You can purchase META on PancakeSwap.
GovWorld (GOV)

+4812%
Today's biggest gainer, up over 4,800%, is none other than GovWorld, a BSC utility token focusing on Metaverse, NFT, and altcoin projects.
GovWorld is a multi-chain customizable p2p lending platform that can collateralize any NFT or approved altcoin. It aims to solve the unbalanced portfolio problem where traders might be holding hundreds of thousands of dollars of a launchpad governance token while waiting for the next investment opportunity, only to invest a tiny amount compared to other investments.
The problem when significant capital is locked up for months is that there's limited time to grow one's portfolio during crypto's short and powerful bull runs.
The solution is GovWorld, an innovative DeFi ecosystem where liquidity is unlocked, and the user portfolio's value can be somewhat retained. In addition, the supply/demand equilibrium is found in real-time, allowing for higher cashouts.
GovWorld currently allows users to stake GOV tokens for early rewards of up to 40% APY and a maturity reward of up to 220% per year. Users still have four days to stake their tokens before staking contributions close.
GOV is up over 5534% at writing, with a 24-hour volume of $2.2 million. Its fully-diluted market cap is a whopping $65 million with a circulating supply of 100 million tokens.
You can purchase GOV on PancakeSwap with the BUSD or WBNB trading pair.
Disclosure: This is not trading or investment advice. Always do your research before buying any cryptocurrency.
Follow us on Twitter @nulltxnews to stay updated with the latest cryptocurrency news!

Image Source: studiostoks/Shutterstock.com