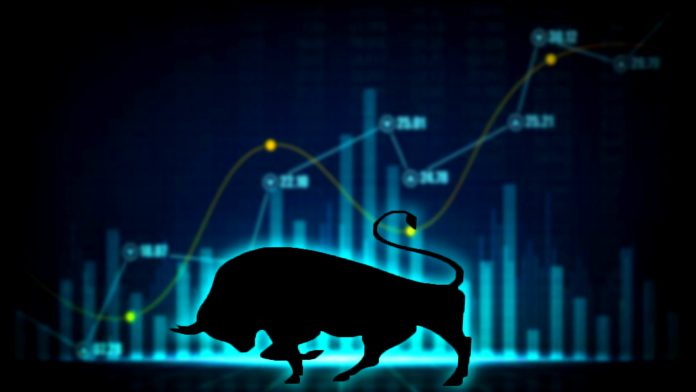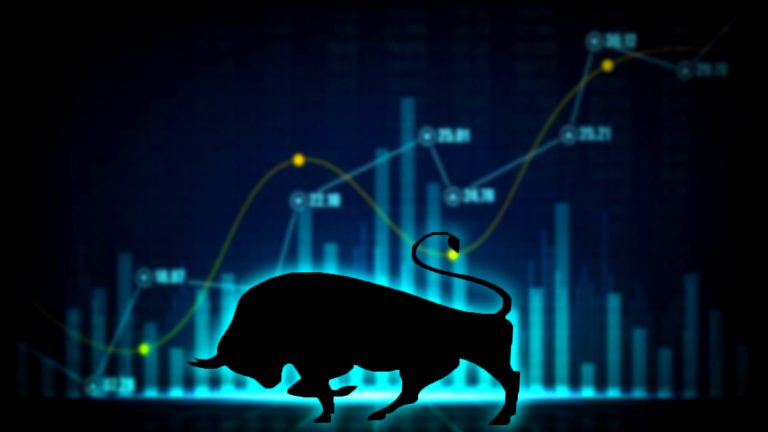 Today, cryptocurrency markets continue to trade sideways, with Bitcoin and Ethereum managing to hold support. Sideways markets are great for newly released coins as they provide them with stability to experience significant price growth. Today we look at a recently released Metaverse crypto coin gaining over 618% in the past 24 hours. Let's look at Demy Games (DEMY) and see what the project entails.
What Is Demy Games (DEMY)?
Launched on May 5th, 2022, Demy Games (DEMY) is a Metaverse crypto coin featuring a crypto academy, a decentralized learn and earn project looking to raise awareness of investors interested in the blockchain world and looking to generate earnings for its users.
The platform will feature several educational games, each focusing on providing blockchain tutorials and helping spread awareness of the latest crypto concepts, ideas, and terms used in the industry.
In addition, Demy Games will feature NFT cards, which can be used to gain in-game advantages and trade them on secondary markets. The NFT cards include abilities like extra time to provide the correct answers, a bonus that multiplies a user's earning potential, and even certain cards which provide correct answers to questions.
Last but not least, Demy Games will feature a tiered staking system where users will be able to stake their DEMY tokens to earn additional rewards, access to exclusive activities, and an increase in prize pool earnings.
According to the roadmap, Demy Games will release the full version of the question games in Q2 2022, making this a must-watch Metaverse crypto coin in May 2022.
Overall the project features a solid idea. Gamifying the education process is a great way to spread awareness about the latest blockchain, NFT, Metaverse, and crypto tech and onboard more users to the sector.
Demy Games Tokenomics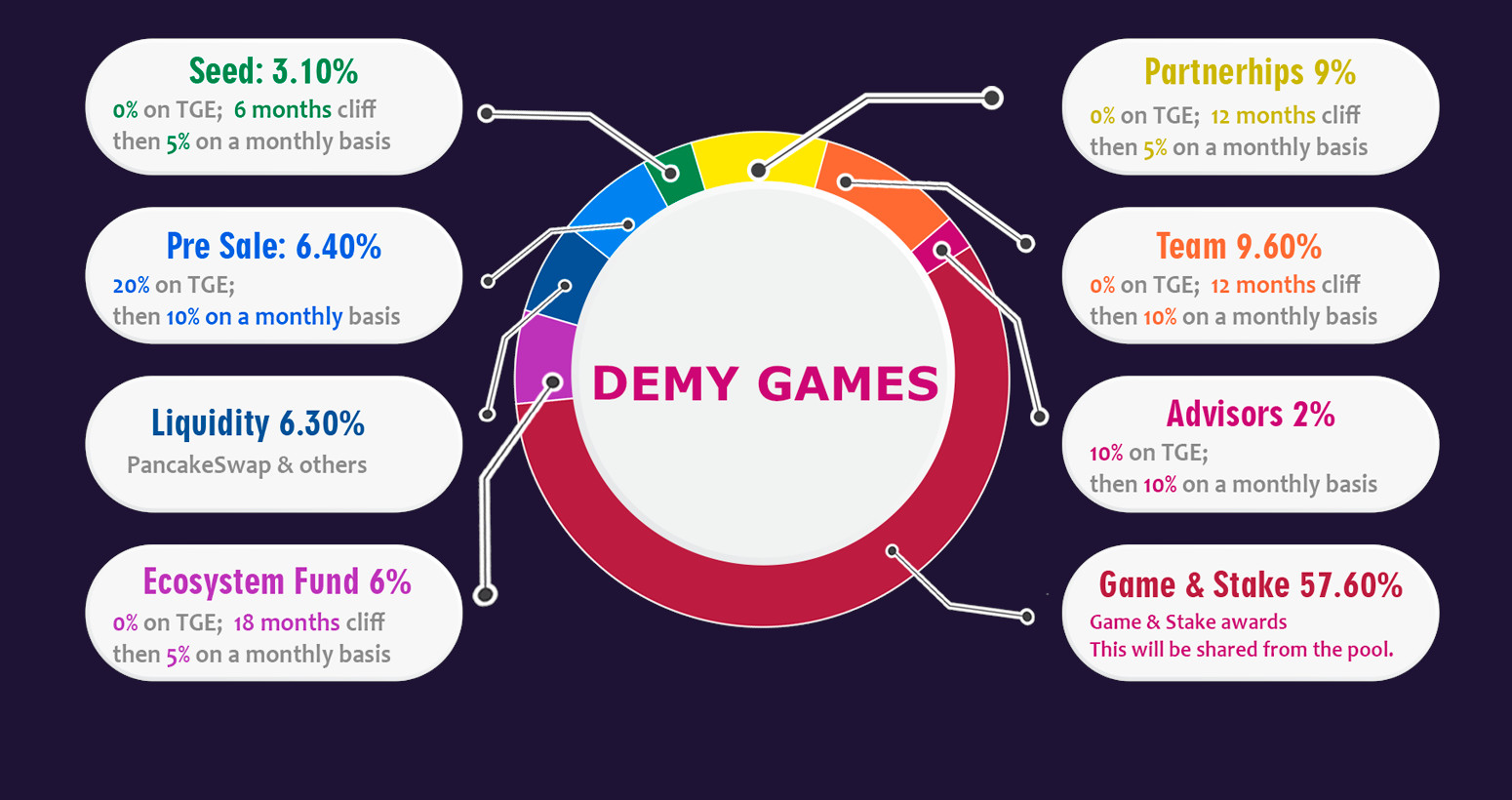 According to the distribution chart above, Demy Games will be allocated as follows:
Seed: 3.10%
Presale: 6.40%
Liquidity: 6.30%
Ecosystem Fund: 6%
Partnerships: 9%
Team: 9.60%
Advisors: 2%
Game and Stake: 57.60%
The holder's chart on BscScan shows that the top address holding the most tokens features over 90% of the supply.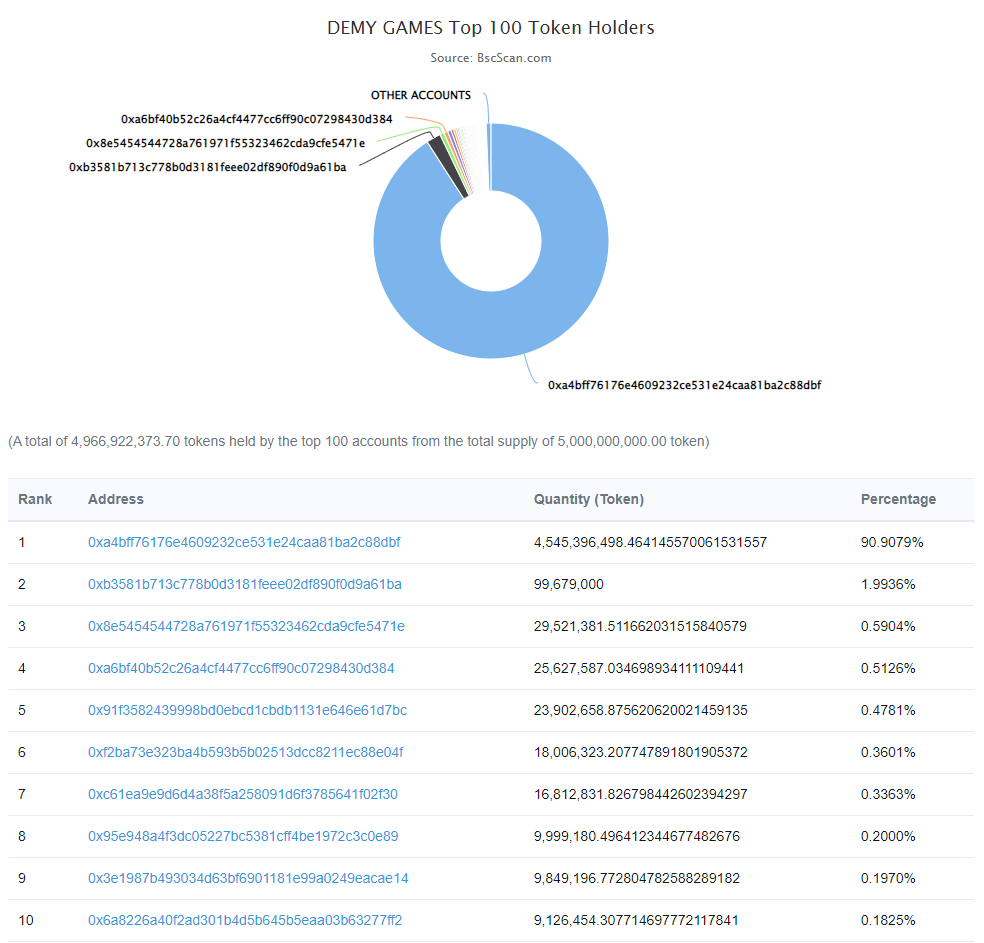 Whether the distribution has taken place yet isn't clear. However, one address holding such an ample supply is highly worrying as that means one address essentially can crash the price at any time.
In addition, looking at Poocoin.app, the current liquidity for this project is at a measly 3.8 BNB.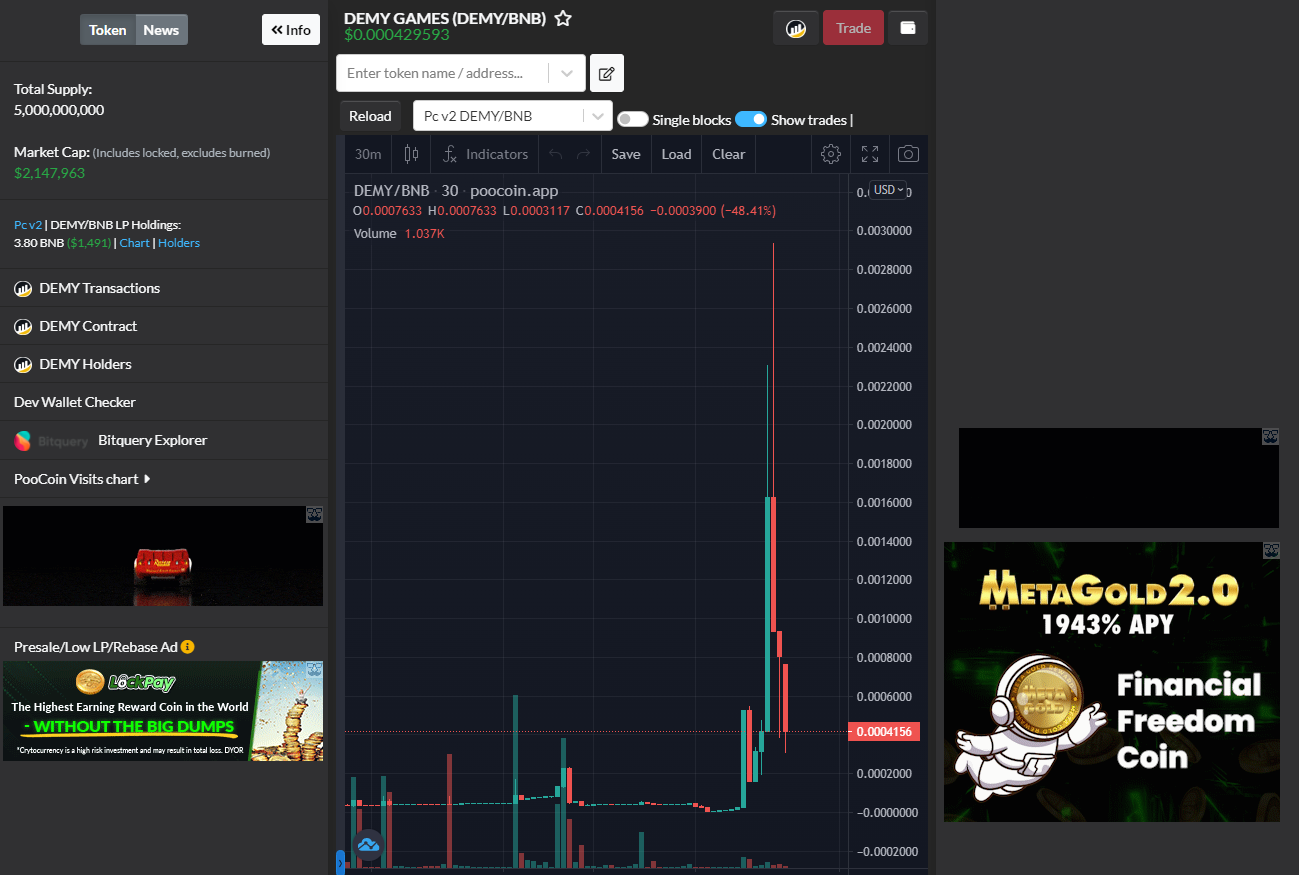 Demy Games needs to have much more liquidity before significant growth can be achieved.
Final Thoughts
While the idea behind Demy Games is sound, there are two primary red flags in the form of one address holding over 90% of the supply and the extremely low liquidity, which means investors should exercise caution when it comes to this project.
It's great to see such a significant price growth for Demy Games shortly after launch, and the project definitely needs more support before any substantial profits can be made by trading it in the short term.
Disclosure: This is not trading or investment advice. Always do your research before buying any Metaverse crypto coins.
Follow us on Twitter @nulltxnews to stay updated with the latest Metaverse news!
Image Source: photogonzo/123RF