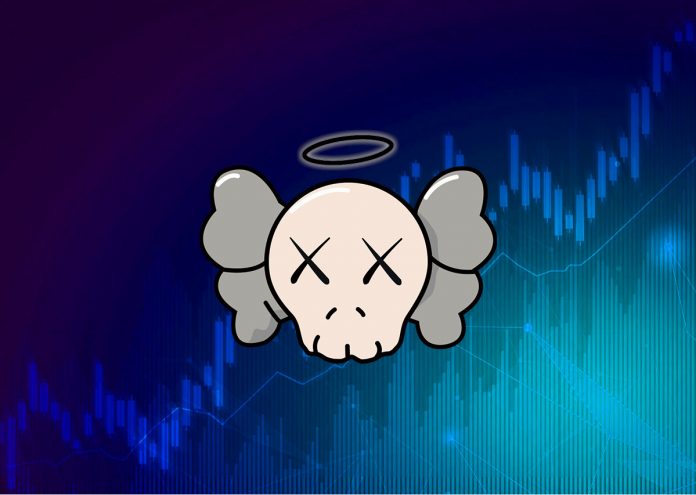 One of the best places to hunt for new tokens and crypto projects is the recently released section in CoinMarketCap. Today, a Metaverse NFT coin named SWAK gained over 70% since it was listed roughly two hours ago. Let's take a closer look at SWAK and its NFT collection and see why the price is rising so much and whether or not this would be a good investment.
What Is SWAK?
Launched on January 31st, 2022, SWAK is an NFT collection on OpenSea featuring 10,000 unique collectible characters with proof of ownership stored on the Ethereum blockchain.
SWAK is the reverse spelling of KAWS, a modern art brand by Brian Donnely, featuring the Companion, a depressed Mickey Mouse-type character with Xs for eyes. KAWS is a highly influential brand featured in major shows at the National Gallery of Victoria in Melbourne, Australia, the Yuz Museum in Shanghai, and the Brooklyn Museum in New York.
All SWAK NFTs feature 24×24 pixel art images generated algorithmically. Most pictures feature similar styles, with some rarer NFTs including brand names like Dior, NorthFace, and Nike.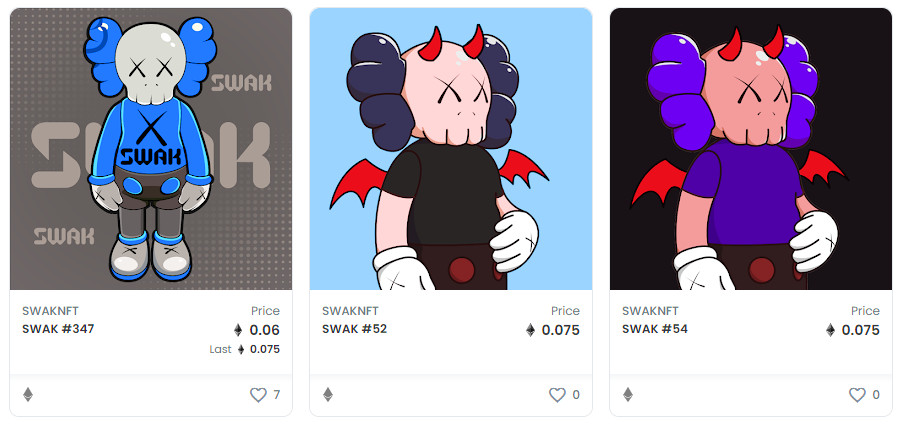 The current floor price for SWAK NFTs is 0.06 ETH ($164 at the time of writing). You can purchase rarer SWAKs for 0.075 ETH, which feature extra attributes and styles.
While the SWAK token was only recently listed on CoinMarketCap, the NFTs were available on OpenSea almost two weeks ago. There have been over 100 NFT sales on OpenSea in the past two weeks, with a total amount of 114 ETH traded ($300k).
Why Is SWAK Price Rising?
The main reason for SWAK's recent price hike was the CoinMarketCap listing roughly two hours ago. Many tokens don't receive much attention until they are listed on CoinMarketCap, which features them on their recently listed section.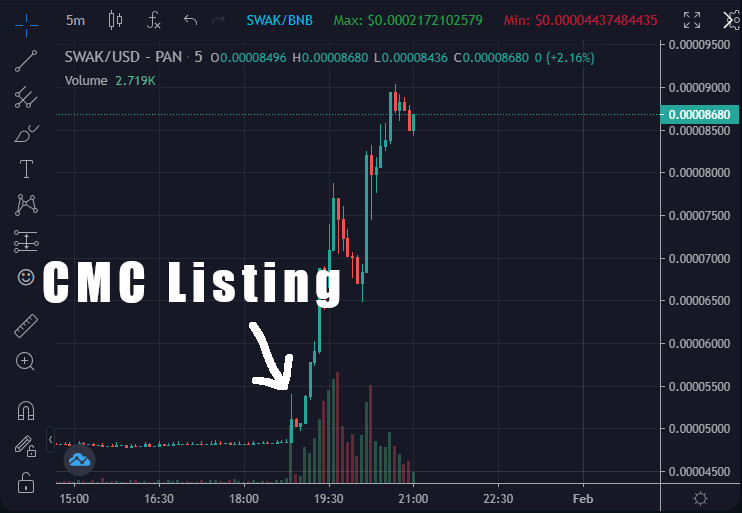 Moreover, the fact that SWAK already has an active NFT economy with over 100 sales speaks to the long-term potential of this project. The vibrant NFT economy provides much-needed confidence for investors looking into the project.
Looking at the distribution of SWAK tokens on bscscan, we can see that the top address holding the most tokens is PancakeSwap, which is good news.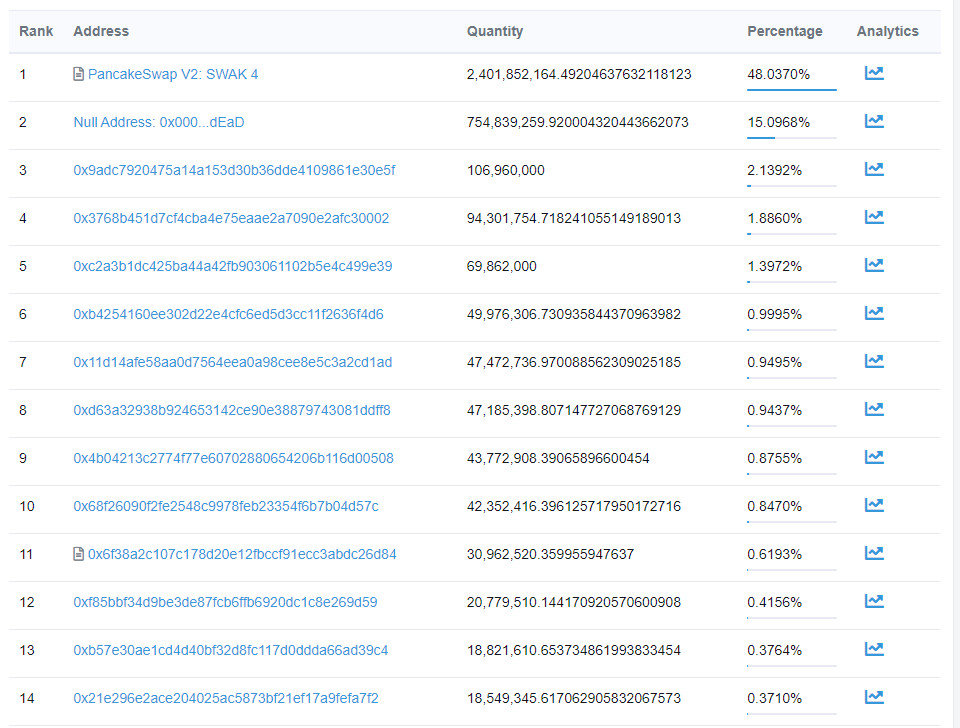 The overall distribution of tokens is healthy, and there isn't a single address that owns more than 3% of the overall supply.
Final Thoughts
SWAK has a fully diluted market cap of under $1 million at the time of writing, making this a highly underrated Metaverse crypto coin.
The current market cap of under $1 million and the exceptionally high 24-hour trading volume of $485k are bullish signs. Overall the long-term sentiment on this project is bullish, and we couldn't find any red flags. It's worth noting that the team is anonymous, which is a common trend in crypto.
You can purchase SWAK on PancakeSwap.
Disclosure: This is not trading or investment advice. Always do your research before buying any Metaverse crypto coin.
Follow us on Twitter @nulltxnews to stay updated with the latest Metaverse news!