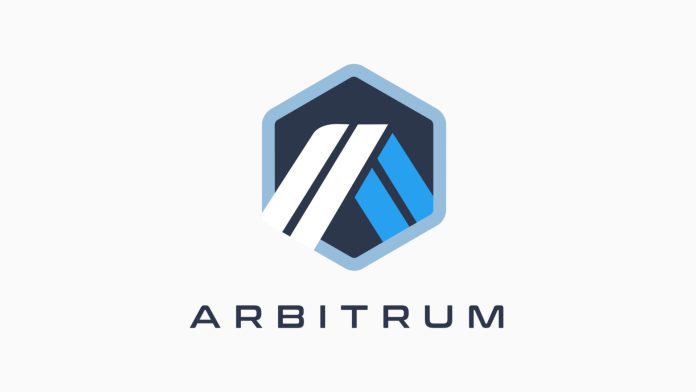 One of the biggest regrets for any investor is missing out on a good investment early on. Heck, if you ask any crypto investor their biggest regret, many will tell you missing out on Bitcoin or Ethereum while they were at the price floor. Today many are ready to remedy the missed opportunities by backing low-priced tokens before they hit the ground running.
Investing in low-priced tokens can be an intelligent strategy. One major advantage is that these tokens offer an opportunity to purchase at a relatively low price point. That can be particularly beneficial for investors with limited capital as they can acquire a more substantial number of tokens for a lower overall cost.
Several crypto projects have been tipped to bring 100x profits by the end of 2023. Among these is utility-based meme coin DigiToads (TOADS), Arbitrum (ARB) and Eos (EOS). Here is a detailed look at each and why they are worth having in your portfolio.
DigiToads is a token that offers a range of utility features, including P2E gaming, NFT staking, and monthly incentives and rewards for investors. Its deflationary nature has made it one of the most popular meme coins in circulation today. DigiToads operates as an ERC20 token, allowing users to generate passive income while gaming on the platform.
DigiToads is also committed to charitable causes and environmental preservation, as demonstrated by its pledge to donate 2.5% of its profits to organizations dedicated to rainforest preservation and tree planting. Additionally, the platform aims to continuously reward its community through monthly airdrops, with 10% of the funds raised being allocated to token holders.
Investors have shown tremendous interest in DigiToads, contributing almost $1 million during the first and second presales, with the potential for further growth. The platform accepts major cryptocurrencies as payment and has no vesting period for its TOADS tokens. DigiToads is currently running a $50,000 giveaway to encourage investor engagement, with only investors holding 10,000 TOADS tokens eligible to participate.
Completing additional actions increases the chances of winning the prize. The platform's standout feature is P2E gaming, which allows players to collect, nurture, and battle unique DigiToads in a web3 game environment. These digital companions possess unique traits, strengths, and weaknesses and can be purchased, traded, or won. The project's native currency, TOAD tokens, can buy food, potions, and training equipment to enhance DigiToads' performance.
NFT staking, a critical platform component, is also essential to the meme coin. When a TOADS transaction occurs, 2% of the amount is allocated to the staking pool. It ensures that community members who engage in NFT staking receive regular rewards. The staking pool is released periodically, with rewards increasing in proportion to the duration of the staking period.
Arbitrum (ARB)
Arbitrum is a Layer 2 scaling protocol designed for Ethereum to boost the network's processing capacity by handling transactions off-chain. It translates to faster transaction times and reduced user fees while maintaining the Ethereum network's security. Arbitrum has garnered considerable interest within the DeFi sphere, with many prominent protocols like Aave and Curve Finance utilizing the platform for their transactions.
Launched last year, Arbitrum's native token ARB is primarily used for staking and governance. Offchain Labs, the organization responsible for Arbitrum, has revealed plans to shift towards a decentralized autonomous organization (DAO) model. That means that ARB holders can now cast their votes on a range of proposals aimed at furthering the platform's development.
Eos (EOS)
Eos is a decentralized blockchain technology that utilizes smart contracts to create decentralized applications (DAPPS). It has gained significant attention and is currently ranked 52nd in market capitalization. Its native token, EOS, is used for transactions on the EOSIO blockchain network.
To simplify communication, crypto finance news authors often use the term Eos to refer to the blockchain network and cryptocurrency. However, it's important to note that EOSIO is the actual name of the blockchain network, while EOS refers to its novel token. The platform was founded by software programmer Daniel Larimer and technology entrepreneur Brendan Blumer to simplify the programming process and integrate smart contracts as well as develop decentralized applications.
EOSIO boasts a plethora of DAPPS and non-decentralized applications on its network, spanning various categories such as Game, Casino, Risk, Finance, Exchange, Social, and others. These DAPPS have contributed to the rise of decentralized finance (DeFi), attracting thousands of users seeking relatively better returns than traditional centralized financial institutions. Categories such as lending, exchange, yield aggregation, and insurance have been trendy among users.
Conclusion
Whether you seek the best crypto to buy now, want to play games to get rewarded, or want to mix up your collection with cool NFTs, DigiToads presents a unique opportunity to get in early and potentially earn 100x profit by the end of 2023. The utility-based meme coin already has a remarkable presale performance, meaning its token price will likely rise in the next few months. So, there is no better time to invest in the project.
For more Information on DigiToads visit the website, join the presale or join the community for regular updates.
Disclosure: This is a sponsored press release. Please do your research before buying any cryptocurrency or investing in any projects. Read the full disclosure here.