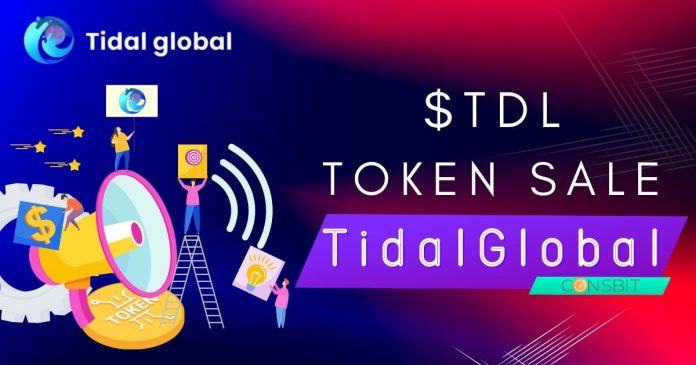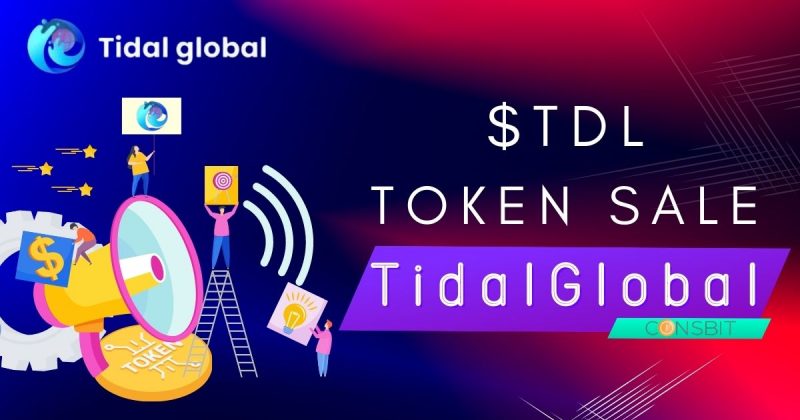 The UK-based Tidal Global (token symbol: TDL) is an effort to show the world that Non-Fungible Tokens are so much more than the hyped JPEGs. On Tidal, users will be able to create data NFT of anything and return data ownership, distribution, privacy, security, and full profit from its usage to themselves.
The project develops a productivity DApp suite that competes with service packages of Google, Microsoft, and the likes. It will include a search engine, a VPN service, a calendar/to-do list, an email platform, a storage provider, an advertising platform, and a marketplace — all decentralized.
In this DApp suite, no one can sell user data to third parties, no one can breach user privacy, and no one can take away the data profit from users. Tidal will offer an all-in-one experience that has not been available in the market yet. All the above features, including data sale, lease, and auction, become possible thanks to NFTs.
Tidal issued the TDL token on Polygon and builds on the to-be-released HaxionChain. The latter will allow the direct on-chain launch of DApps and will act as a bridge to the DApp suite. The main innovations of HaxionChain are the Lovelace Wallet-2-Wallet Protocol which greatly reduces the space and storage requirements for developers and miners, Per-block Consensus and Privacy, Multi-block DAOs, and even redistribution of gas fees to all wallets of a given block, and the easy encryption/difficult decryption KCP protocol.
Staking is a vital part of the ecosystem, which unlocks access to all components except Email, Markets, and Search. This ecosystem is built on the first-of-a-kind technology values holders, investors, and developers.
From May 10 to May 17, Tidal holds an IEO token sale on Coinsbit at $0.003 per token. IEO supply is 66,666,667 TDL. The quota per user is 3,000–500,000 TDL. Supported payment methods are BTC, ETH, LTC, USDT, and popular fiat currencies. Coinsbit requires that users willing to join the IEO must complete KYC verification.
Tidal has already started the development of the DApp suite and HaxionChain. Their beta version releases are planned for Q3 2022, while the full launch is set for Q1–Q2 2023.
Reference Links:
Website: https://tidal.global
White Paper: https://drive.google.com/file/d/1qsMbfjI8Jf51lKUk9YsDx0OCnaoVIWGP/view?usp=sharing
IEO on Coinsbit: https://coinsbit.io/ieo-list/TDL_109
Discord: https://discord.gg/uBYcpY4caT
Facebook: https://www.facebook.com/TidalGlobal
Telegram: https://t.me/TidalGlobalLtd
Twitter: https://twitter.com/TidalGlobal
Token contract address on Polygon: https://polygonscan.com/token/0xb7d9ef39dfc3ce053c0cc8ae95f14fdfe37f6579
Disclaimer: Nothing in this article shall be considered an offer to sell, solicitation of an offer to buy, financial recommendation, or financial advice. Do your own research and seek advice from professional financial advisors.