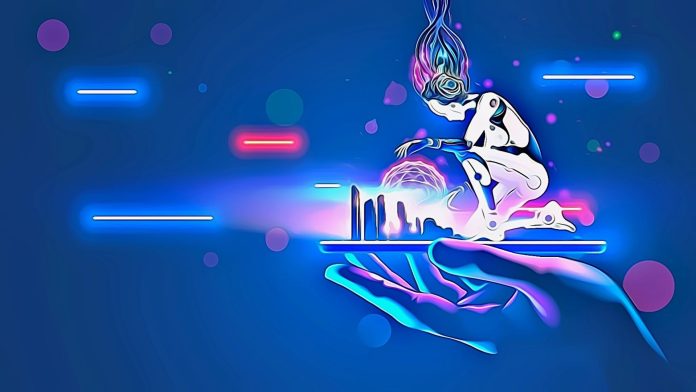 The operations of a Project system are changed by AI, which simplifies big data analytics by automating and scaling other difficult processes that would rather demand more time and resources. AI and Big Data Tokens have a total market capitalization of $1,812,512,192 and a total trading volume of $513,788,280 in the last 24 hours.
Note: This List is sorted by their market capitalization from lowest to highest
Kambria (KAT)
Price Unit: $0.001914
Market Cap: $4,281,474
Distinct Features: Inventors can license, commercialize, and defend their intellectual property with the help of the Kambria NFT IP Program.
Kambria is a platform for open innovation in deep technology (AI, robotics, blockchain, VR/AR, IoT, etc.). Through their platform with the NFT IP Marketplace and DAOs, anybody may work together to develop and market deeptech solutions while receiving just compensation for their efforts.
Kambria is committed to changing the way we innovate and accelerating the creation and uptake of cutting-edge technology through partnerships with governmental organizations, elite universities, and top businesses.
Powered by non-fungible tokens, this marketplace, Kambria NFT IP Program is run BY developers AND FOR developers: Innovators can earn license sales. Additionally, you can buy IP licenses to develop inherited solutions without beginning from zero, saving time and work while developing products.
Exchange: $KAT is currently trading live on KuCoin, and Binance DEX.
Swash (SWASH)
Price Unit: $0.01238
Market Cap: $5,934,805
Distinct Features: Swash is redefining data ownership by empowering all participants in the data economy to generate income, gain access to resources, create new value, and work together in a fluid digital data ecosystem.
Swash is a set of tools and services that enables individuals, organizations, and developers to capitalize on the latent value of data by collecting, safely sharing, and using it.
People are encouraged to provide their data in order to make money while maintaining their privacy. Companies can legally and sustainably access high-quality zero-party data. Within a collaborative development framework, developers can easily set up and construct systems.
Through novel incentive streams, creative data monetization techniques, and a collaborative development framework, Swash enables internet users, developers, and businesses to nurture new realities of data ownership and revenue generation. These are guided by the principles of Web 3.
Exchange: $SWASH is currently trading live on KuCoin, Gate.io, MEXC, PancakeSwap (V2), and Hotbit.
LBRY Credits (LBC)
Price Unit: $0.01029
Market Cap: $6,731,933
Distinct Features: It specifically aims to address some of the significant issues that businesses that provide comparable services face (such as censorship, misuse of customer privacy, and unjust income-sharing formula).
A platform called Library Credit (LBRY) aims to make it easier for producers and users of digital content to access and distribute it.
To be equitable, free, and accessible to all parties concerned, Library Credit employs a decentralized model.
In more detail, the platform works as a distributed network constructed on top of a protocol that enables content providers to easily charge users for their material without restriction or the need for an intermediary.
Library Credit employs the idea of a decentralized and distributed network (across numerous host machines) to create a level playing field for all users.
Exchange: $LBC is currently trading live on MEXC, CoinEx, Hotbit, and Bittrex.
Disclosure: This is not trading or investment advice. Always do your research before buying any cryptocurrency or investing in any services.
Follow us on Twitter @nulltxnews to stay updated with the latest Crypto, NFT, AI, Cybersecurity, Distributed Computing, and Metaverse news!
Image Source: andreysuslov/123RF / Image Effects by Colorcinch