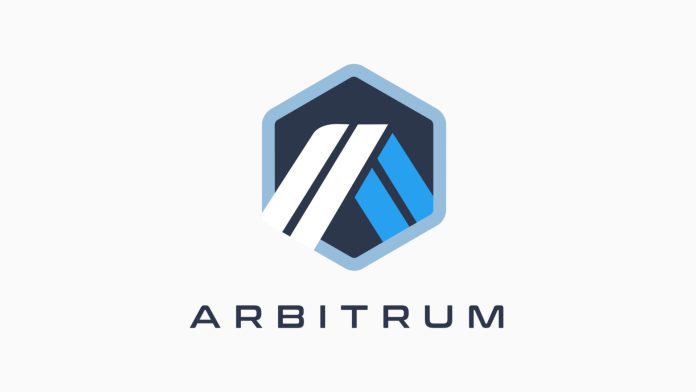 Simply put, Arbitrum is an optimistic rollups-based layer-two blockchain for Ethereum that processes transactions on its own sidechain and transmits the updated chain state to the Ethereum mainnet. Many projects have recently migrated to Arbitrum Ecosystem, and here's our pick for April 2023. Arbitrum Ecosystem Tokens have a total market capitalization of $146,240,771,205 and a total trading volume of $29,360,217,091 in the last 24 hours.
Note: This List is sorted by their market capitalization from lowest to highest.
Synapse (SYN)
Price Unit: $0.89
Market Cap: $124,047,939
Distinct Features: To put it plainly, Synapse's general messaging serves as a framework for global blockchain composability.
Synapse is an interoperability protocol created for transmitting arbitrary data between blockchains in a secure and safe manner. Any arbitrary data can be transmitted between chains in a safe and seamless manner using Synapse's universal messaging system.
Apps no longer need to be individually distributed across many blockchains; instead, they can be put on a single chain and communicate with other chains to produce the exact same user experience from one central application layer.
Smart contract calls are a part of generic message transmission as well, allowing for simple communication across smart contracts on various chains.
Exchange: SYN is currently trading live on Binance, BTCEX, Deepcoin, BingX, and Bitget.
Gains Network (GNS)
Price Unit: $7.54
Market Cap: $228,336,824
Distinct Features: Gains Network transforms into a DAO under the control of the $GNS token in order to produce fantastic DeFi products that generate income that can be shared across $GNS staking pools.
Gains Network is creating gTrade, a decentralized, robust, and user-friendly platform for leveraged trading. Low trading fees, a variety of leverages, and trading in a wide range of pairs are all made possible by gTrade's specially created synthetic architecture, which also makes it more capital efficient than any other platform now in use.
The protocol is centered on the ERC20 utility token (GNS) and ERC721 utility token of the ecosystem (NFTs). In order to allow ownership of the protocol through revenue capture & governance, GNS and the NFTs are designed to be actively used inside the platform.
It includes NFT holders receiving a smaller spread and higher rewards, as well as NFT bots executing limit orders and liquidations. It also includes GNS holders receiving platform fees through Single Sided Staking, burning of GNS using platform revenue, and NFT holders getting reduced spread and boosted rewards.
Exchange: GNS is currently trading live on Binance, Deepcoin, BingX, Bybit, and Bitget.
Gnosis (GNO)
Price Unit: $116.02
Market Cap: $300,006,791
Distinct Features: Being a DAO, Gnosis makes decisions about the growth, maintenance, and administration of its ecosystem using the goods it develops in an open and transparent manner.
GnosisDAO creates a decentralized infrastructure for the Ethereum ecosystem. The associated EVM chain for stable transactions is called Gnosis Chain. There are numerous projects and users involved, and it makes use of the xDai token.
The experimentation and creation of decentralized Ethereum ecosystem infrastructure have always been at the core of the Gnosis objective. When Gnosis was established in 2015, its main goal was to create prediction markets that would make accurate information available to everyone.
It was obvious that Gnosis needed to develop the supporting infrastructure as it was developing the prediction market platform. For instance, Gnosis Secure emerged from a need.
Exchange: GNO is currently trading live on Binance, BTCEX, BingX, Bitget, and Bitrue.
Disclosure: This is not trading or investment advice. Always do your research before buying any cryptocurrency or investing in any services.