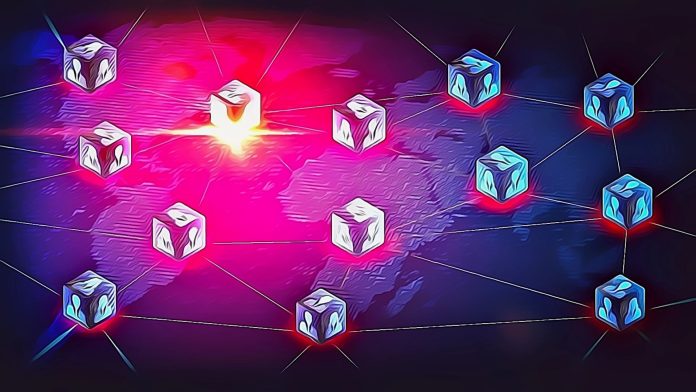 DAO tokens are used to represent the distribution of ownership and voting power among members in an active community. DAO tokens are basically used in a community for investing, giving, and raising funds. DAO Tokens has a total market capitalization of $19,781,758,816 and a total trading volume of $2,268,387,372 in the last 24 hours.
Note: This List is sorted by their market capitalization from lowest to highest
BOSagora (BOA)
Price Unit: $0.03481
Market Cap: $10,793,091
Distinct Features: BOSagora aims to build a decentralized blockchain platform that can implement a democratic decision-making system based on Congress Network and Smart Contracts.
The goal of BOSagora is to create a decentralized, censorship-resistant blockchain platform where stakeholders (congress members) may choose which projects to fund through a democratic decision-making process. The principles of democracy, legitimacy, fairness, transparency, and efficiency are pursued by BOSagora.
Building an open, decentralized blockchain protocol that assures the clarity of contracts and the openness of the consensus algorithm would improve the blockchain ecosystem by enabling valuable initiatives that convey the wisdom of the crowd through an advanced democratic decision-making process.
BOSagora created VOTERA, a democratic BOA environment that is self-regulated by the neighborhood. Even major blockchain projects that assert to support decentralization and democracy run into issues with the decision-making process, including "social or peer pressure," "decisions made by only a few," and "public deceit." They created VOTERA so that everyone may have a voice and make decisions in unison. On Agora Network, you may observe decisions being made with integrity.
Exchange: BOA is currently trading live on KuCoin, Gate.io, Bithumb, LATOKEN, and BitGlobal.
Dora Factory (DORA)
Price Unit: $3.04
Market Cap: $14,710,217
Distinct Features: Because there are countless ways to construct solutions, hackers can find solutions to concrete issues without having to reinvent the wheel. The worldwide hacker movement is fed by Dora Factory, which ensures its unwavering continuation through public good staking and decentralized funding infrastructures.
Dora Factory is Substrate's programmable, multi-chain DAO-as-a-Service open infrastructure. Important schemes such as quadratic voting, bonding curve fundraising, and other fascinating on-chain governance features can be created as pallets on this infrastructure by developers and rewarded in a SaaS manner when DAOs launched on Dora Factory deploy them.
The digital backbone of the global hacker movement is called Dora Factory. It develops protocols, tools, and public-benefit infrastructures that support the growth of open-source communities and frontier tech developers.
Developers and hackers at hackathons are able to form teams and concentrate on developing their ideas thanks to open source and hackathon networks. All are welcome to use the development tools and governance infrastructures provided by Dora Factory.
Exchange: DORA is currently trading live on OKX, BingX, Bitget, SuperEx, and BitMart.
HyperDAO (HDAO)
Price Unit: $0.005065
Market Cap: $17,220,029
Distinct Features: Through a Decentralized Autonomous Organization (DAO), HyperDAO enables contributors to monitor the flow of donations and take part in decision-making.
Built on Ethereum, Polygon, and BSC, HyperDAO is a fully decentralized platform for charitable giving. HyperDAO aims to help charities with their fundraising processes through our sizable donor base and provides access to a range of non-profits, universities, individuals, faith-based and other mission-driven organizations, while doing so in a way that is both cost-effective and maximizes participation.
Bronze, Silver, Gold, and Platinum are the four levels of the HyperDAO membership structure. The platform requires staking HDAO in order to join. Users who stake their coins will be eligible for awards even if they don't actively support the protocol.
The stake minimum varies depending on the tier. The weight of the vote will be greater for members in higher tiers. Voters will jointly choose how HDAO will be managed and developed moving forward because it is a community-led DAO organization.
Exchange: HDAO is currently trading live on OKX, BitUBU, and BitGlobal.
Disclosure: This is not trading or investment advice. Always do your research before buying any cryptocurrency or investing in any services.
Image Source: artemisdian/123RF // Image Effects by Colorcinch