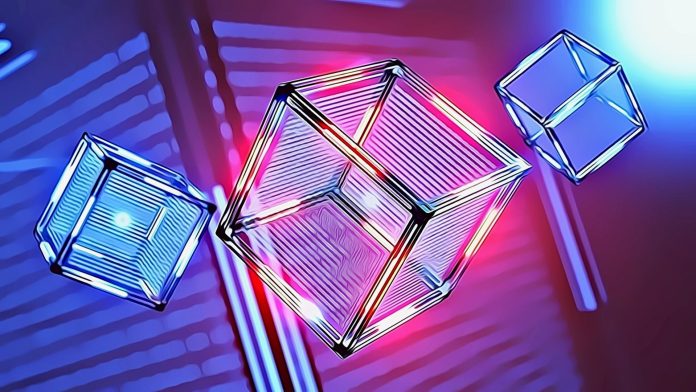 Cryptocurrencies called masternodes tokens are used to reward masternodes for their efforts in a network, where they serve as information hubs for everyone. They are also given a particular privilege to vote in the system. Masternodes Tokens has a total market capitalization of $1,575,205,413 and a total trading volume of $172,789,552 in the last 24 hours.
Note: This list is sorted by their market capitalization from lowest to highest.
BlackHat (BLKC)
Price Unit: $0.04597
Market Cap: $435,031
Distinct Features: BlackHat Coin's native token, BLKC, is needed by both stakers and masternodes to decentralize, control, and secure the network. Stakers and Masternodes both receive incentives.
BlackHat is a decentralized cryptocurrency with a privacy focus that uses the zk-SNARKs data protection mechanism and PoS consensus to provide genuinely anonymous, untraceable transactions (Zero Knowledge Proof).
BlackHat uses PoS consensus (Eco mining), which is more energy-efficient and requires less expensive mining hardware than other privacy coins.
BlackHat Coin's monetary policy is intended to provide a sustainable infrastructure service that can support scalable, decentralized, and robust node architecture, enabling immediate, private transactions throughout the globe.
Exchange: BLKC is currently trading live on XT.COM, Dex-Trade, TradeOgre, SushiSwap (BSC), and Graviex.
TenUp (TUP)
Price Unit: $0.01821
Market Cap: $574,411
Distinct Features: Masternode operators are motivated by incentives in the cryptocurrency they are supporting because masternodes offer additional capabilities, which often necessitate more money to run.
The TenUp wallet software is operated on the master node, a computer that offers a number of special features that ordinary nodes are unable to. It can be used for functions like instant messaging, budget voting, and coin mixing for private transactions.
The users will also be able to develop a pitch and other pertinent documents for their ideas by using the TenUp Dapp wallet marketplace, such as by hiring a member of the local community to design a logo or other important asset. These alterations and payments will all remain contained within the blockchain environment. The built-in decentralized exchange mechanism will allow users to exchange any commodities they choose, not only digital assets.
TenUp achieves consensus using Proof of Stake (PoS). Nodes that are using wallet software are required by PoS to demonstrate that they have sufficient coins to verify a transaction block.
Exchange: TUP is currently trading live on OKX, Bitget, STEX, and StakeCube
DigitalNote (XDN)
Price Unit: $0.00007677
Market Cap: $614,303
Distinct Features: Through network fee payments, miners and stakers are incentivized to participate, promoting reliable block generation and a quick network.
With quick, untraceable transactions and encrypted communications capabilities, DigitalNote advertises itself as a decentralized Proof-of-Work/Proof-of-Stake hybrid blockchain. InstantTX is enabled by the brand-new DigitalNote Masternode network. A transaction is instantly broadcast to the whole network using the Masternode Network when a user specifies an InstantTX. People can now send and receive XDN in a matter of seconds! ­
The network purportedly has VRX v3.0 technology, which makes it resistant to 51% attacks, and it is mobile-ready with lightweight wallet capabilities.
A masternode network supposedly improves untraceability, gives users a reason to protect the network, and allows for quick, private transactions and P2P messages that are hard to track down or censor.
Exchange: XDN is currently trading live on HitBTC, and Bittrex.
Disclosure: This is not trading or investment advice. Always do your research before buying any cryptocurrency or investing in any services.
Image Source: sasha85ru/123RF // Image Effects by Colorcinch