Metaverse blockchain games are leading the DeFi revolution this year, as they feature the most number of users, the most robust communities, and the highest utility. There are dozens of Metaverse blockchain games on the market, each in varying stages of development. Today we look at our pick of the top three Metaverse blockchain games with a relatively low market cap of under $60 million to watch in April 2022 and beyond.
Note: The list below is ordered by the current market capitalization of each Metaverse blockchain game, lowest to highest.
#3 Gods Unchained (GODS) – $25 million
Launching in October 2021, Gods Unchained is a blockchain-based trading card game built on Ethereum. The best way to describe Gods Unchained is a blockchain version of Blizzard's popular Hearthstone game, integrating the latest crypto and Metaverse tech like play-to-earn, NFTs, DeFi, etc.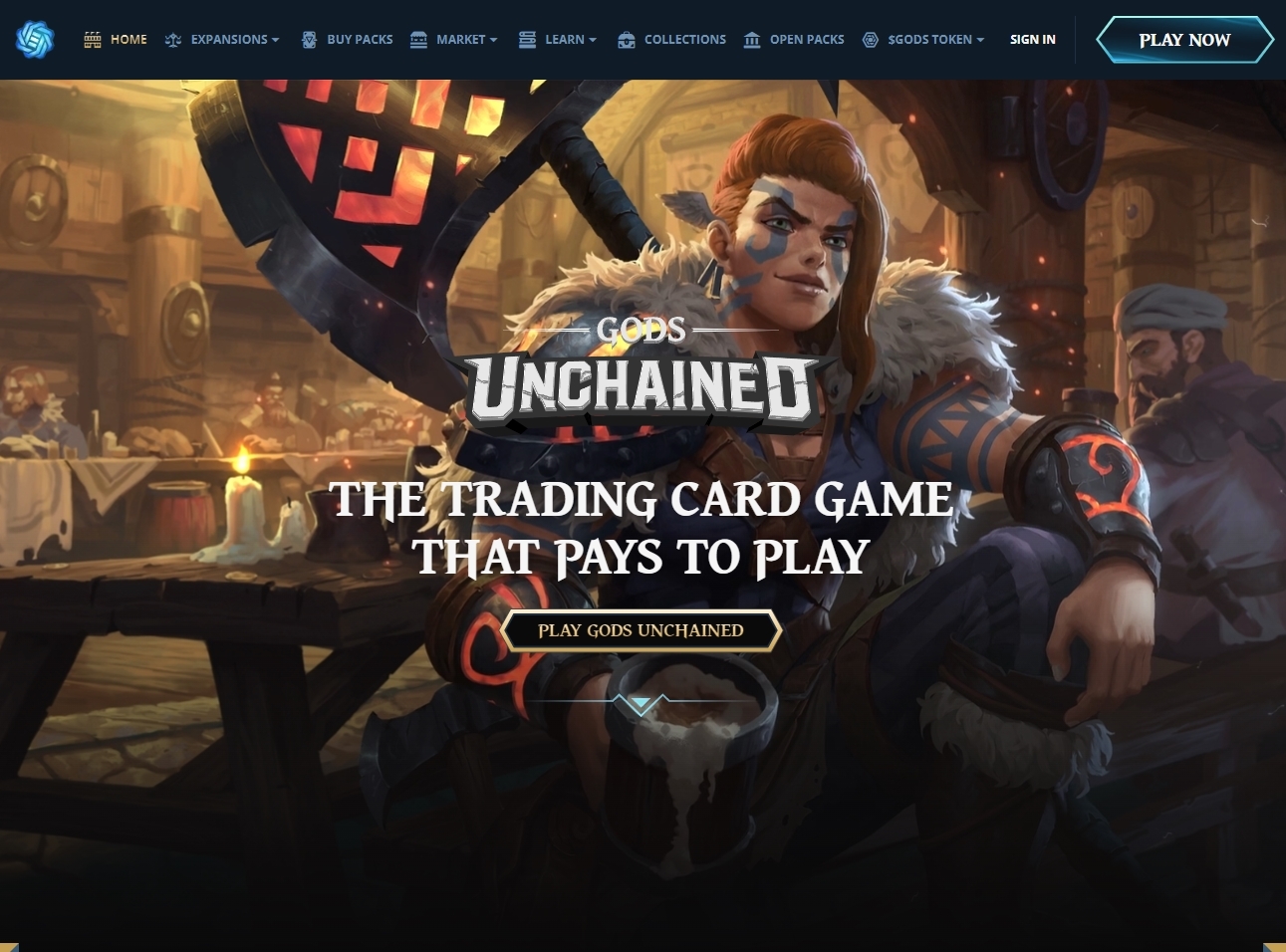 Unlike Hearthstone, where a single corporation ultimately controls the game assets, Gods Unchained provides users full ownership of all in-game purchases such as cards, characters, etc. In addition, players can trade their cards on the open market and profit from doing so.
With a current market cap of $25 million, GODS is a highly underrated Metaverse blockchain game and saw significant price gains last week, rising by over 10% in a single day.
The primary utility asset on the platform is GODS, an ERC-20 digital token living on the Ethereum blockchain. GODS allows players to purchase in-game assets, interact with the game, and upgrade in-game purchases.
If you're looking to bet on the future of this project, you can purchase the GODS token on FTX, Huobi Global, Crypto.com, Uniswap, Poloniex, and more.
#2 Star Atlas (ATLAS) – $50 million
Launched in September 2021, Star Atlas is one of the best-designed futuristic space-themed Solana-based Metaverse blockchain games on the market. It's currently in development, but the Star Atlas platform already enables players to explore its NFT marketplace and purchase items ahead of the game launch.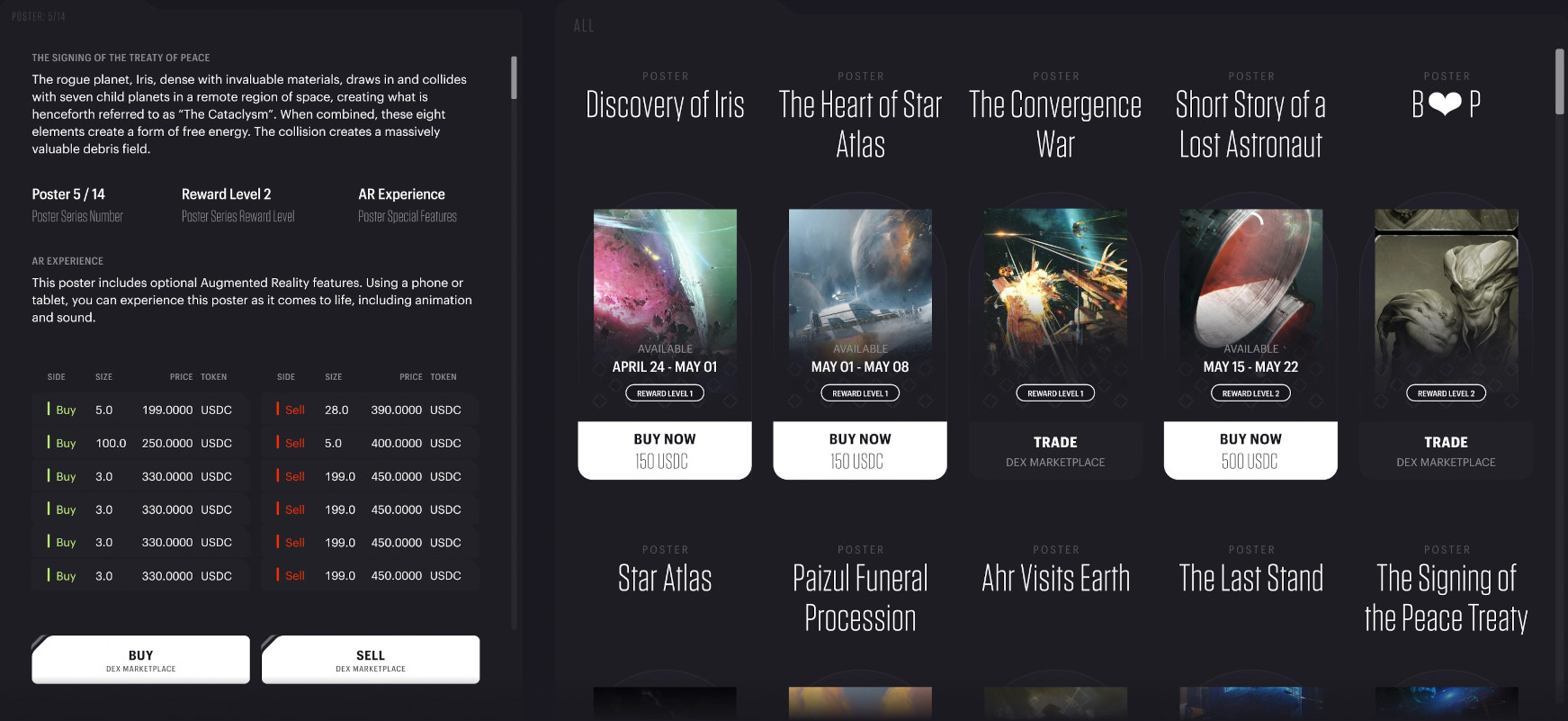 Star Atlas (ATLAS) will feature a grand strategy game of conquest and exploration set in 2620. It will feature three factions that players can choose from. Depending on the clan the player joins, they will be able to influence the intergalactic conflict outcome, driving the game's main story.
Star Atlas is built on Solana and features some of the best-designed UI and in-game assets on the market. If you haven't checked out its platform yet, we recommend downloading the Solana-based Phantom wallet and exploring its NFT marketplace. While some NFTs are pretty expensive, there are plenty of affordable options to choose from.
Star Atlas features a dual-token economy, including the POLIS and ATLAS tokens. ATLAS is the primary utility asset for the project, enabling users to purchase NFTs and various in-game assets. On the other hand, POLIS is the native governance token providing holders with voting power to decide the outcome of proposals initiated by the Star Atlas DAO.
If you're looking to bet on the future of Star Atlas, you can purchase either the POLIS or ATLAS tokens on Kraken, PancakeSwap, Gate.io, FTX, Raydium, etc.
#1 Highstreet (HIGH) – $56 million
Launched in October 2021, Highstreet is a blockchain-based VR MMORPG built with the Unity game engine. Like other games on this list, Highstreet integrates the latest blockchain tech like DeFi, NFTs, and virtual real estate and enables a blockchain-powered P2E experience for players.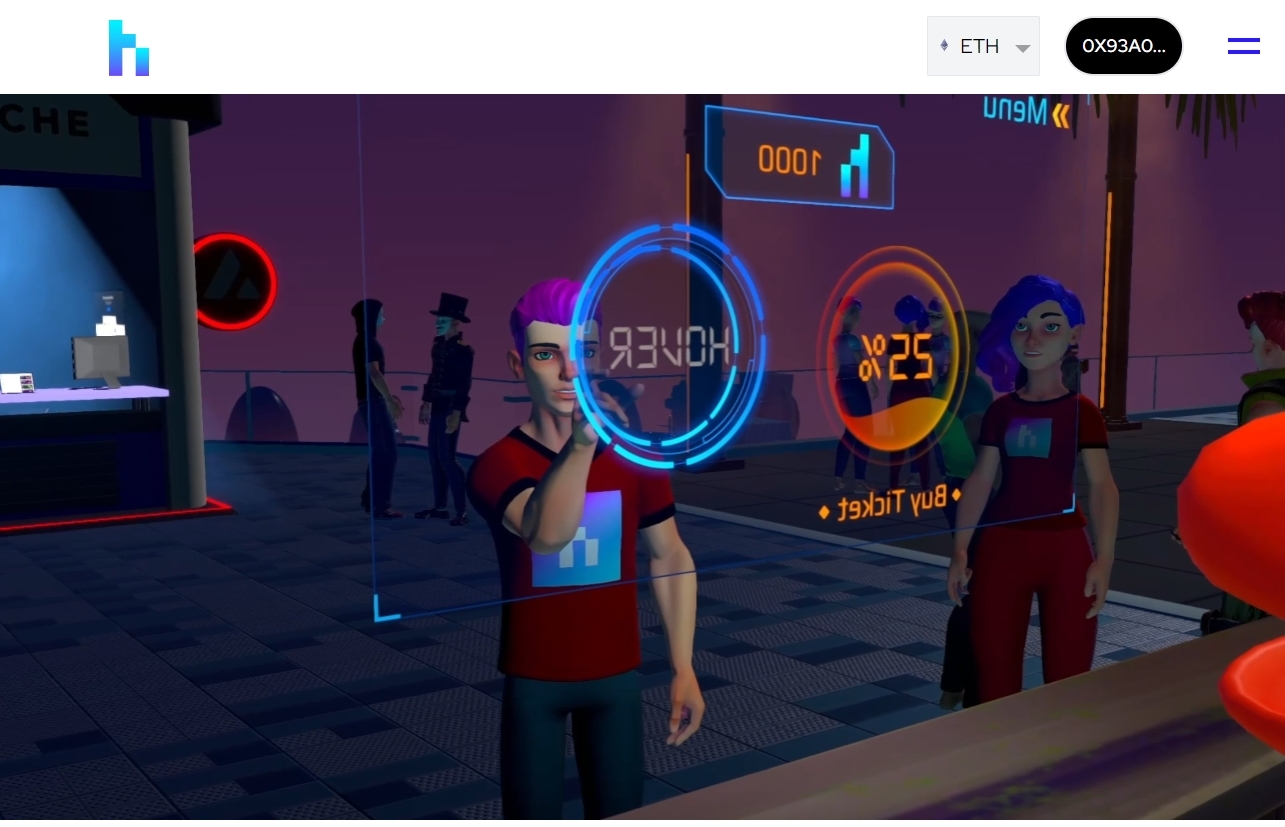 In addition, Highstreet features a limited edition NFT marketplace that we recommend users check out. While there are only two collections available on the platform, more are soon to come.
Last but not least, Highstreet also offers virtual real estate on its platform in the form of Initial Home Offerings on its Solarium islands, providing users with an opportunity to become landowners in its virtual world.
If you'd like to check out the Highstreet NFT marketplace, download MetaMask and connect to the correct network. Currently, Highstreet features the Robot Cat Cafe and FOMO's secret collections.
One unique feature about the NFTs on Highstreet is their physical component, with the collectible acting as a voucher for users to receive a physical product. Moreover, each NFT also enables users to redeem it for a utility-based NFT for its upcoming Metaverse.

Like Star Atlas, which features a dual-token economy, Highstreet also features two primary tokens powering its ecosystem: HIGH and STREET. HIGH tokens are comparable to POLIS because they are the governance assets on the platform. In contrast, STREET tokens are similar to ATLAS because they are the utility asset enabling users to purchase in-game items, interact with the Highstreet Metaverse, etc.
If you're looking to bet on the future of Highstreet, you can buy HIGH on MEXC, PancakeSwap, Binance, LBank, and more.
Disclosure: This is not trading or investment advice. Before buying any cryptocurrency or investing in any Metaverse blockchain game, always do your research.
Follow us on Twitter @nulltxnews to stay updated with the latest Metaverse news!
Image Source: Twitter