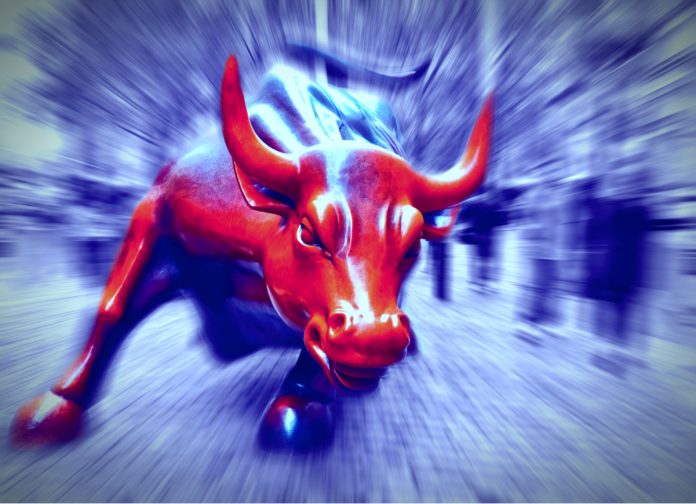 While cryptocurrency markets continue to trade sideways with a slight bearish momentum as Bitcoin and Ethereum struggle to hold support, several Metaverse coins have shown double-digit percent growth in the past 24 hours, signaling the tremendous potential of the niche. Today we look at the top three Metaverse coins gaining the most price, ordered by the 24-hour price increase, lowest to highest.
#3 MILC Platform (MLT)

+12.62%
Launching its token in May 2021, MILC Metaverse and Platform describes itself as a Metaverse for the media industry that will bridge the gap between the content producers and the audience. Mediavierse from MILC Platform will be a combination of virtual reality, blockchain technology, and artificial intelligence.
The MILC Project will solve four fundamentally essential challenges of the global media industry: Global availability of all video content, the discovery process for buyers, complex licensing for the entire industry, and early feedback from its audience.
The project's main selling points are its significant partnerships with influential brands globally. For instance, MILC partnered with Welt der Wunder TV, a top-rated independent TV network in Germany and Switzerland. Moreover, MILC includes significant partnerships with cryptocurrency projects like The Birb Nest, Mine Network, etc.
Users can check out MILC's community dashboard by making an account via Gmail. The platform is similar to Twitter, where users can create posts and interact with others. In addition, MILC features its Metaverse featuring a 3D in-browser experience.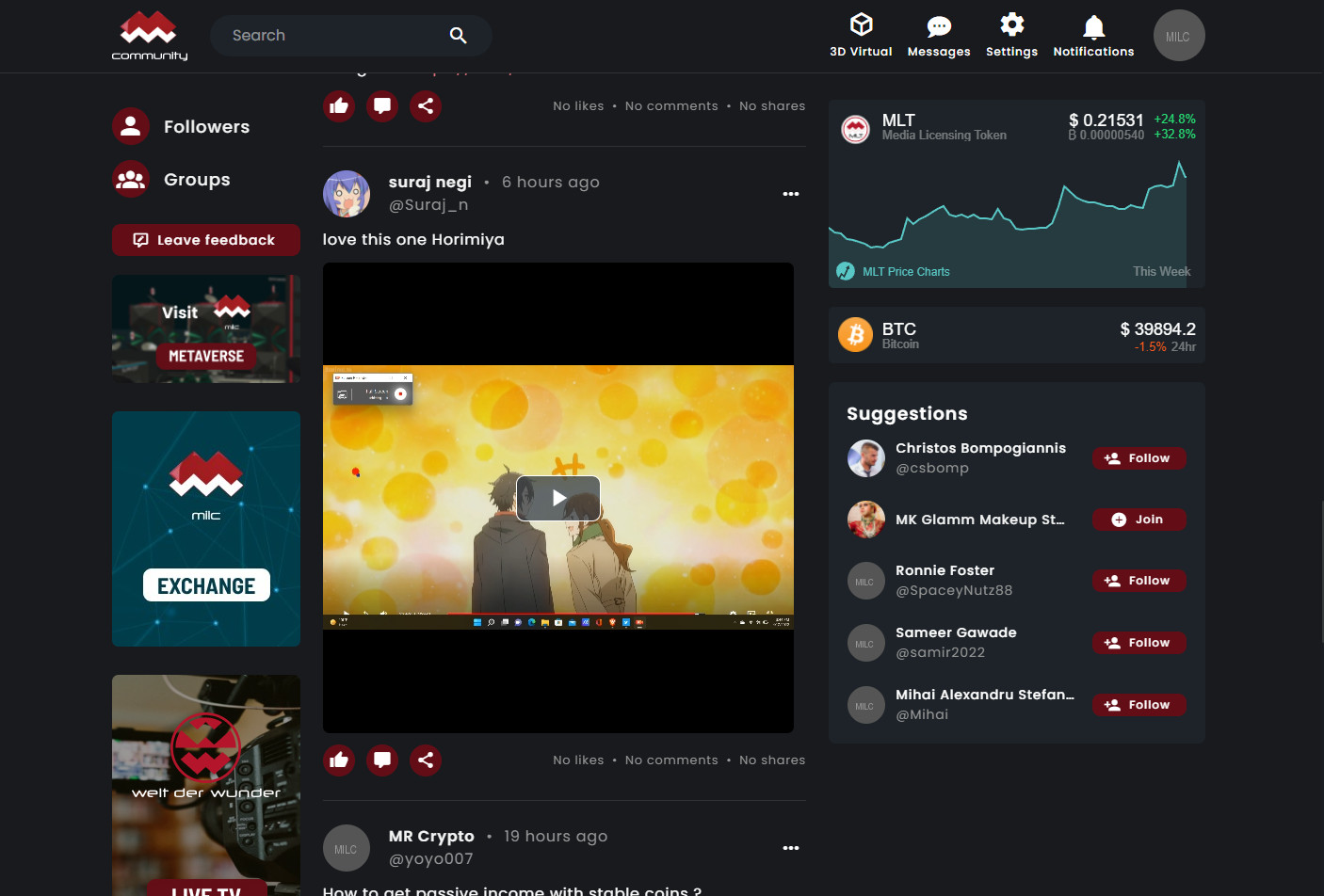 With a market capitalization of $16.7 million, MILC is a highly underrated platform worth keeping an eye on in April 2022 and beyond. One reason for the recent price hike is most likely due to MILC's growing community, as the team secured a partnership with BitHotel earlier in the month.
We have collaborated with 17 of our favourite partners to present you the biggest gleam campaign EVER!

Together with these massive projects a $20.000 prize pool has been made available!

Participate here for a chance to win massive prizes: https://t.co/lmmbRch2iX #GIVEAWAY pic.twitter.com/TUwWENIczU

— Bit Hotel (@playbithotel) April 2, 2022
BitHotel is a top-rated Metaverse coin featuring a blockchain-based social Metaverse with a free-to-earn model.
MLT is the primary utility asset on the platform, standing for Media Licensing Token. MLT features both BEP-20 and ERC-20 versions on the BNB and Ethereum blockchains. MLT's utility includes licensing content, redistributing rewards to users, etc.
You can buy ML on Gate.io, Uniswap, PancakeSwap, and more.
#2 Chronicle (XNL)

+14.12%
Launched in 2021, Chronicle is a top-rated NFT studio and marketplace featuring fully authenticated and licensed NFTs from iconic TV shows and the world's most recognizable brands.
Currently, Chronicle features five primary licensed NFT collections, including The Giant Panda, Ivor Wood, Penn & Teller, Puppy Bowl XVIII, and I'm Your Man.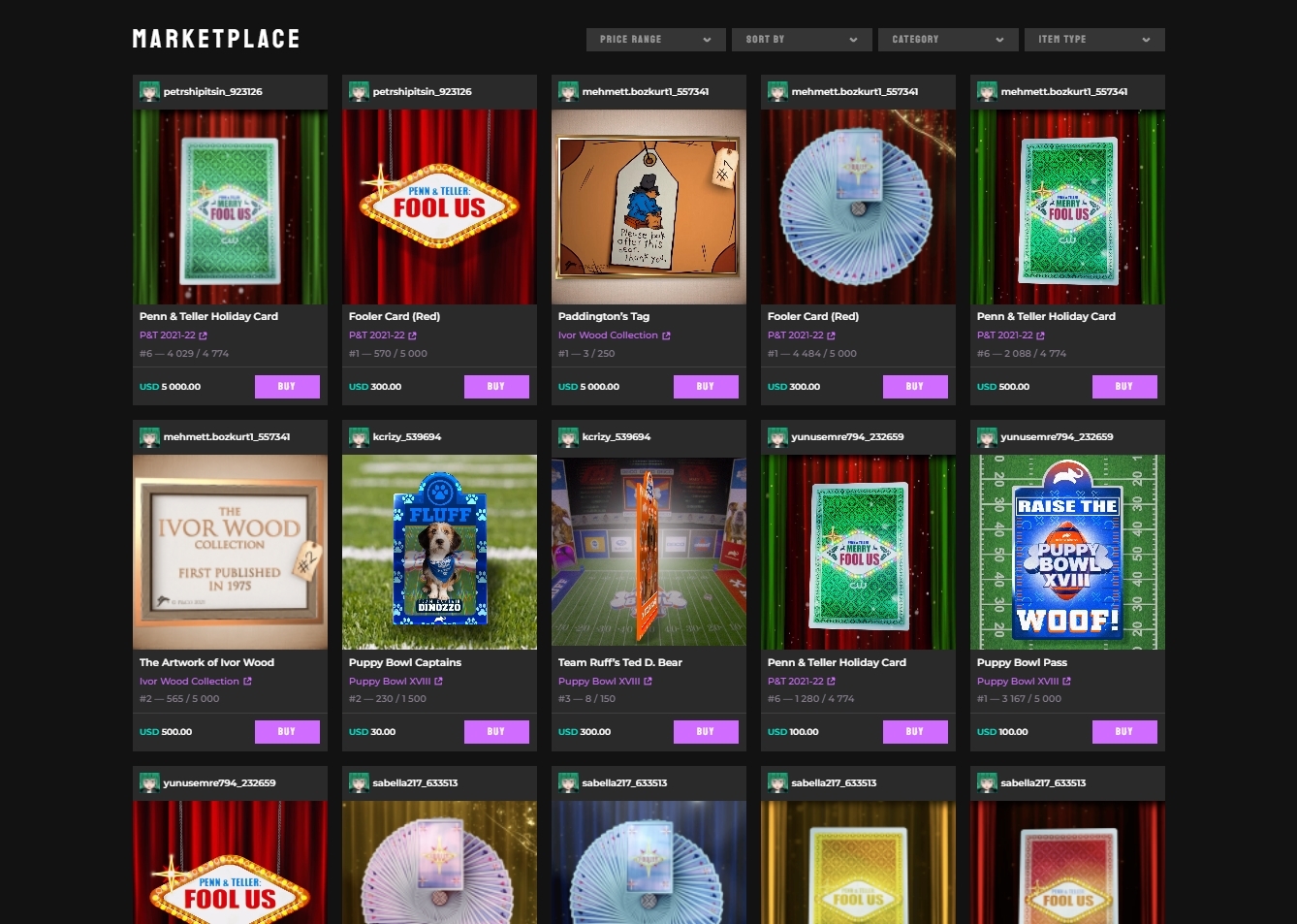 Members can browse and purchase NFTs on the Chronicle platform and participate in new drops. The NFTs are listed in USDC, a stablecoin that makes buying any auctions or collectibles easy.
Users can also list NFTs on the marketplace and trade them for a profit. Since the NFTs are priced in USDC, it makes it easy to track the price of various collections and set your sights on various NFTs.
One reason for the recent price hike for Chronicle (XNL) is most likely due to the team's announcement on Twitter about upcoming new NFT drops and more news coming this week.
HOPPY HOLS X! 🐰🥚

BTW 🐣 We're readying to hatch new brands, megga #NFTdrops & more news you'll want to hop onto, starting this coming wk 🙌$XNL #NFTs #Web3 #NFTCommunity #NFTmarket #Easter #Metaverse #NFTpromotion #NFTProject pic.twitter.com/EmRUZsv9ou

— Chronicle (@ChronicleXNL) April 17, 2022
XNL saw significant price growth of over 14% in the past 24 hours, and with its current low market cap of $2.7 million, the project is a must-watch in April 2022.

XNL is the primary utility asset on the platform, allowing users to earn rewards via staking, and is also used as a governance token providing holders with voting power on proposals initiated by the DAO.
You can buy XNL on Gate.io, KuCoin, PancakeSwap, Trisolaris, etc.
#1 Decentral Games ICE (ICE)

+16.57%
Launched their token in October 2021, the top Metaverse coin gaining the most price today is none other than Decentral Games' ICE token.
Decentral Games is currently the most popular virtual casino built in Decentraland. It features several ICE Poker plots of land, each of which is the most popular destination in Decentraland's Metaverse. In fact, Decentral Games' ICE Poker has been dubbed the "Metaverse killer app" since the casino managed to turn over $7.5 million in revenue during Q1 2022.
Decentral Games' ICE Poker is free-to-play, allowing players to earn real cash rewards. The catch is that players must be wearing an ICE wearable NFT that users can purchase on OpenSea.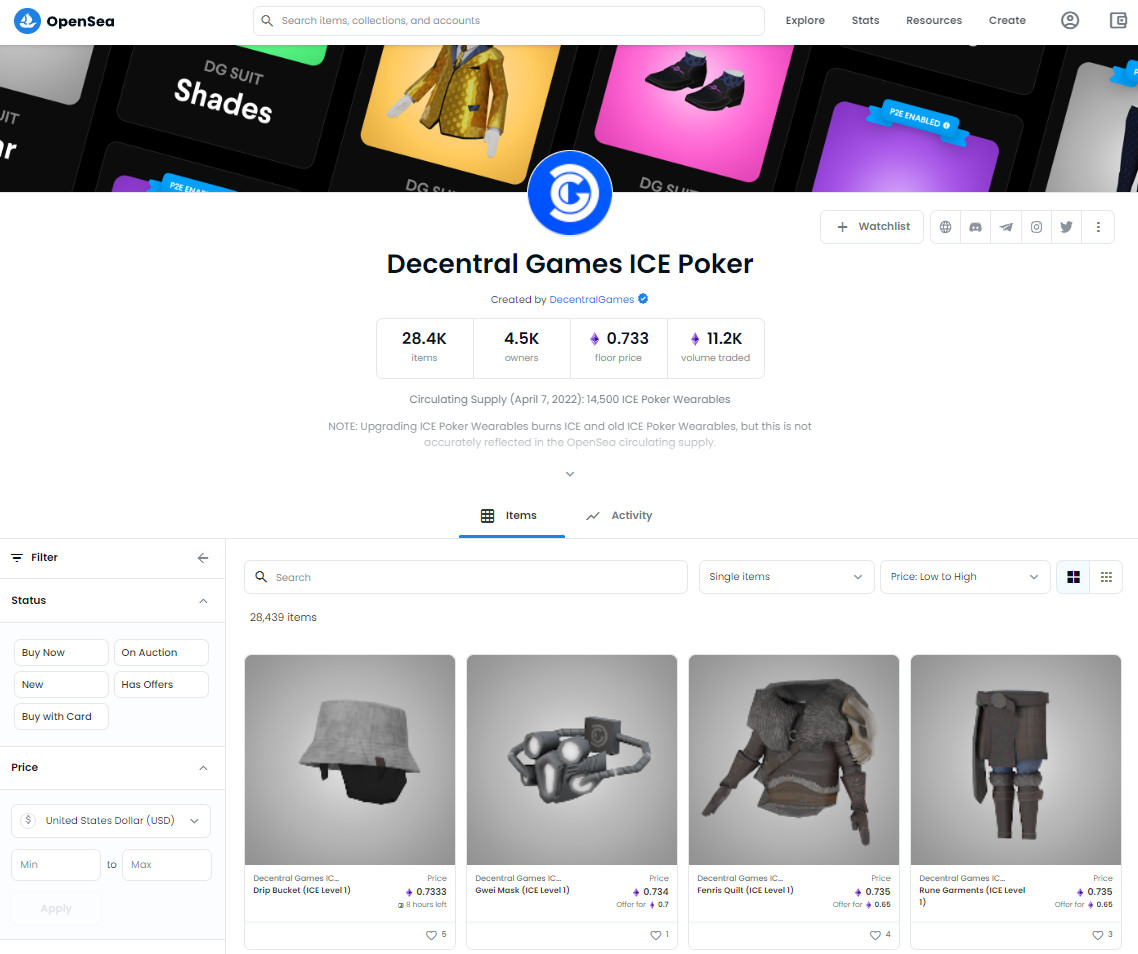 The current floor price for an ICE wearable NFT is 0.733 ETH (roughly $2.1k).
For those not looking to shell out a few grand on an NFT, users can rent the NFTs to play poker in the casino via the delegation dashboard, which provides NFT holders with a passive income stream and users a way to earn rewards without the initial investment.
Decentral Games features a dual-token economy consisting of the DG and ICE tokens. DG is the primary governance token, while ICE is the primary utility asset enabling the user to earn it as a reward, participate in various exclusive activities, etc.
The recent price hike is most likely due to the Decentral Games' team expansion of its platform and website. Earlier today, Miles, the founder of Decentral Games, announced that the team deployed a new and improved DG treasury page focused on displaying more useful revenue data for the treasury, increasing transparency for the project.

DG Website Updates

We deployed a new and improved DG treasury page, focused on displaying more useful revenue data for the treasury: pic.twitter.com/pzofmXtIjV

— Miles (@0xMiles) April 17, 2022
In addition, the team will add higher multipliers for stacking wearables, which got the market excited as it creates more incentive to purchase multiple ICE NFTs.
You can purchase ICE on QuickSwap.
Follow us on Twitter @nulltxnews to stay updated with the latest Metaverse news!
Image Source: Javen/Shutterstock.com