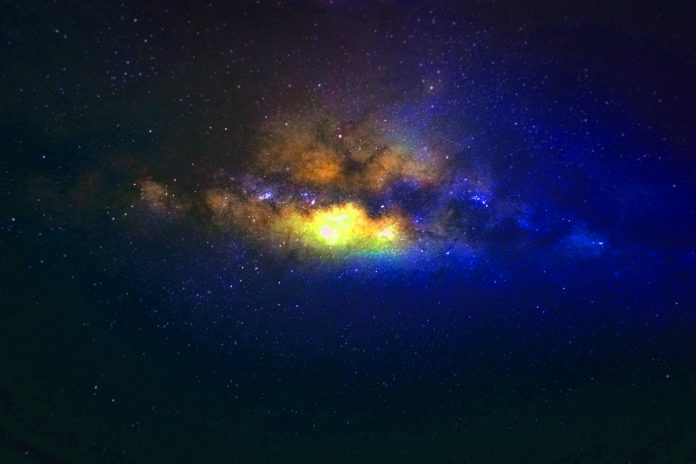 There are dozens of Metaverse crypto coins on the market, and some of the most popular options for traders and investors are coins with a low unit price. This article looks at our pick of the top three Metaverse crypto coins with a unit price below $0.01 to watch in February 2022, ordered by the current price, lowest to highest.
UFO Gaming (UFO) – $0.00000927
Launched in July 2021, UFO Gaming is a highly underrated Metaverse crypto coin building a virtual reality platform with a mission to bridge AAA gaming with the popular play-to-earn model.
UFO Gaming will enable players to earn rewards in the form of UFO tokens for participating in its Metaverse.
The platform's Metaverse is called the "Dark Metaverse," where each planet will feature a unique game and a Decentralized Autonomous Organization.
At the time of writing, the first planet UFO Gaming is working on is Super Galactic. The planet will enable players to purchase virtual real estate and monetize it, generating a passive income. Super Galactic will include collection galleries, NFT stores, weapon stores, and more.
UFO Gaming was initially launched on the Ethereum blockchain. However, the team decided to move to Polygon due to lower gas fees.
UFO Gaming is currently in development, with most features scheduled to release later this year. UFO is a must-watch in February 2022, as this year, UFO Gaming will start showcasing the tech it has been working on. Some features include an NFT Marketplace, Staking app, breeding contract, second token launch, and more.
You can buy UFO on KuCoin, Uniswap, MEXC, Gate.io, and more.
Starlink (STARL) – $0.00001528
Launched in June 2021, Starlink is one of the most anticipated Metaverse crypto coins on the market. It features a strong community supporting it, and the team is building an immersive 3D Metaverse set in space. Users will be able to trade and collect NFTs, generate a passive income via a myriad of ways, and more.
Initially developed with Unity, Starlink transitioned to Unreal Engine, which offers players higher-quality graphics and a more immersive experience.
STARL is the native ERC-20 token to the platform, which will modify in-game assets, buy items, and more.
Currently, still in development, Starlink already features a robust NFT Marketplace currently in Beta. At the time of writing, all the NFTs on the marketplace have been sold out, speaking to the high demand for this project even before its launch.
You can purchase STARL on Uniswap, MEXC, LBank, and more.
Radio Caca (RACA) – $0.001791
Launched in August 2021, Radio Caca (RACA) is a Metaverse ecosystem at the heart of which is a Decentralized Autonomous Organization (DAO). Radio Caca is also the exclusive manager of the popular Maye Musk Mystery Box NFT, one of the most popular and desired NFT collections on the market.
The native token to the platform is called RACA, serving as the native asset to RACA's Universal Metaverse (USM).
The USM is a 3D Metaverse featuring play-to-earn blockchain games enabling players to earn rewards for playing the game. The USM will feature a Google Earth-like navigation system allowing users to travel around the virtual world instantaneously.
The flagship game of RACA is Metamon, a blockchain-based play-to-earn game built on BNB Chain. All in-game assets in the game are tokenized as NFTs, providing full ownership to players.
RACA has one of the most robust communities supporting the project, and the token is a must-watch in February 2022. RACA managed to maintain relevancy even during the recent bear market, speaking to the bullish long-term potential of this project.
You can buy RACA on Uniswap, PancakeSwap, Poloniex, Gate.io, and more.
Disclosure: This is not trading or investment advice. Always do your research before buying any Metaverse crypto coins.

Follow us on Twitter @nulltxnews to stay updated with the latest Metaverse news!
Photo by Shot by Cerqueira on Unsplash