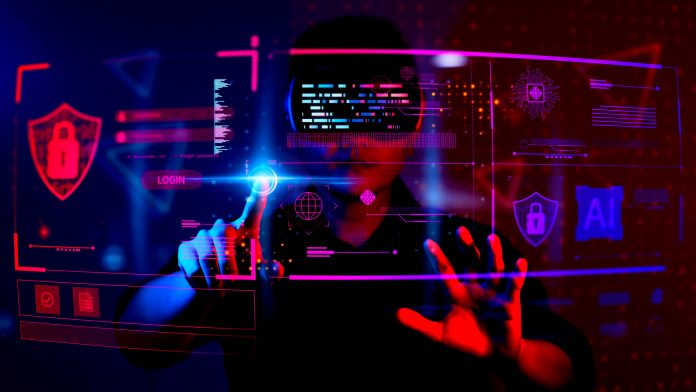 With the state of the cryptocurrency markets, now is a great time to start Dollar-Cost Averaging Metaverse crypto coins with great long-term potential. The current low prices make for a great opportunity for an entry in preparation for the next bull cycle, which may happen as early as this year. This article looks at our pick of the top three Metaverse crypto coins below 1 cent to buy in May 2022, ordered by the current unit price, lowest to highest.
#3 Starlink (STARL) – $0.000007438
Market Cap: $74 million
Launched in June 2021, Starlink (STARL) is a futuristic, space-themed Metaverse enabling players to play, trade, explore, and socialize with others. Starlink is being built with the Epic Games' Unreal Engine 5 to enable an unparallel immersive experience unmatched by other projects on the market.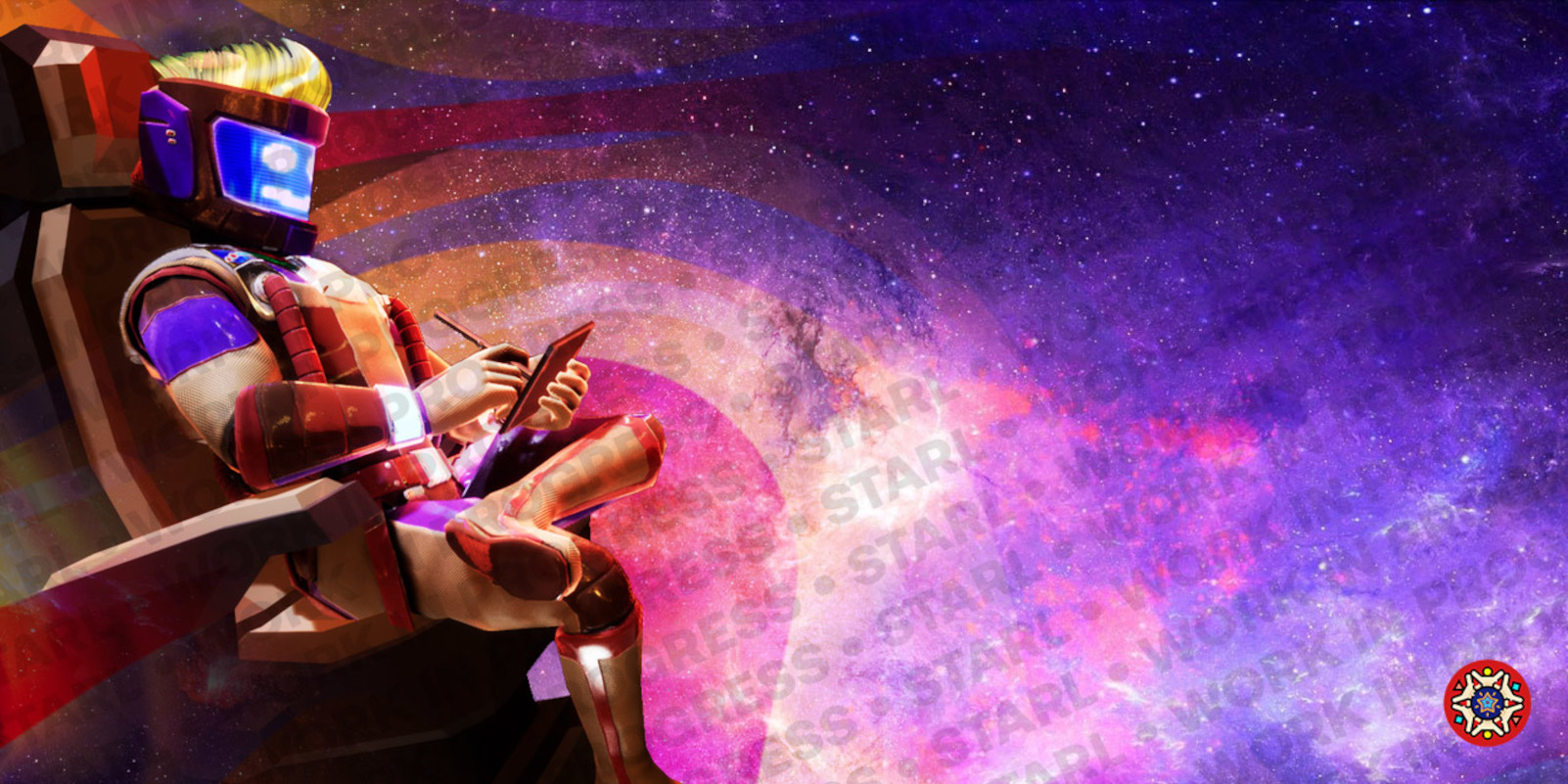 Starlink's Metaverse will include an open-world interactive digital real with NFTs powering its ecosystem. Players will be able to genuinely own in-game assets such as satellites, spacecraft, characters, living modules, and more via the blockchain.
In addition, Starlink's Metaverse will adopt the play-to-earn model, enabling users to earn rewards in many ways. The project is currently in its early stages, with the Metaverse still in development.
While waiting for its initial release, users can browse Starlink's PIXELNAUT NFT collection on OpenSea. The NFT collection will be the avatar picture in Starlink's upcoming Metaverse, enabling users to stand out in its vast open world.
For those looking to support the project and purchase an NFT, the current floor price for a PIXELNAUT NFT on OpenSea is 0.064 ETH, roughly $160 at writing.
Starlink has tremendous long-term potential due to its robust community and the fact it's developing its Metaverse with Epic Games' Unreal Engine 5. Only a few Metaverse crypto coins are working with the latest game engine, which will enable a never-before-seen experience, making STARL a must-watch in May 2022.
The primary utility asset on the platform is STARL, an ERC-20 token on the Ethereum blockchain. STARL's primary use cases include buying NFTs on the platform and will be utilized to interact with the upcoming Metaverse.
You can buy STARL on MEXC, Uniswap, OKX, Gate.io, LATOKEN, Decoin, BingX, ShibaSwap, etc.
#2 Radio Caca (RACA) – $0.0008838
Market Cap: $268 million
Launched in August 2021, Radio Caca (RACA) is our top pick for the most underrated and currently undervalued Metaverse crypto coin to buy in May 2022. It features one of the strongest communities supporting it and includes a robust ecosystem comprised of its Metaverse called the United States of Mars (USM), a blockchain-based play-to-earn game Metamon, and a top-rated Ethereum-based NFT marketplace OpenPFP.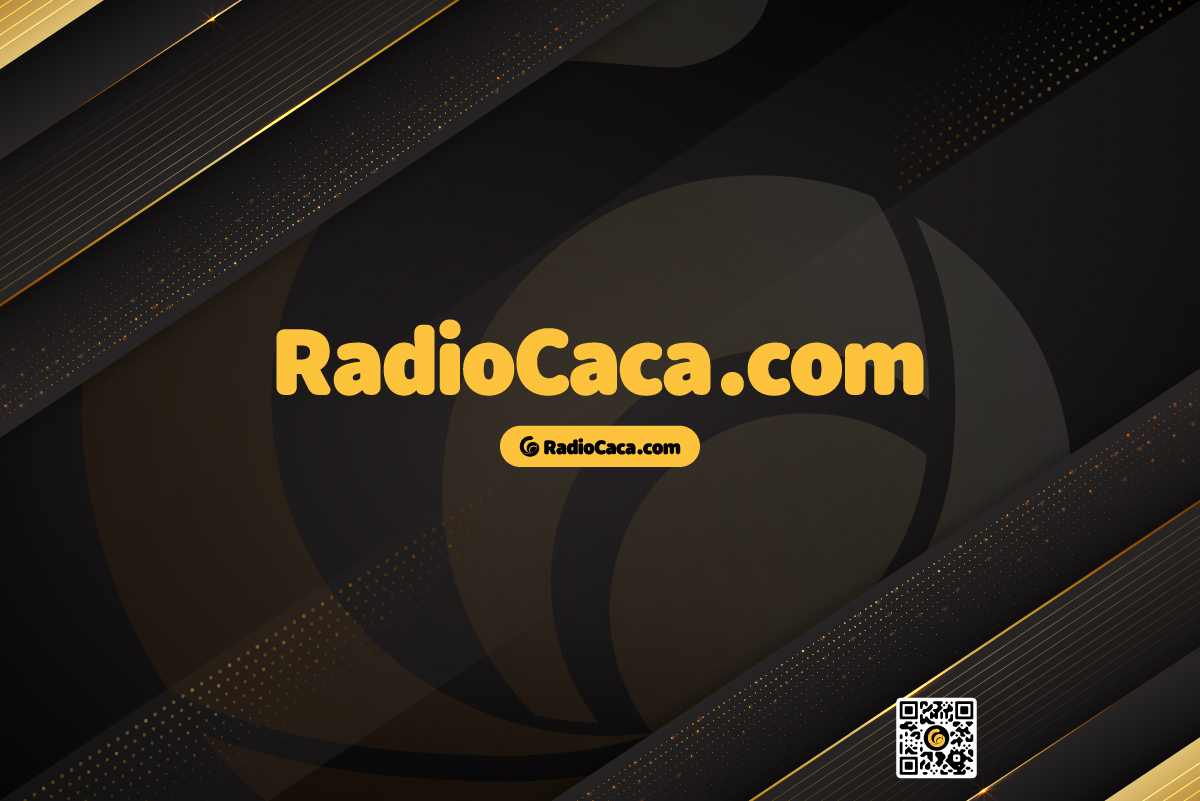 One of the primary reasons Radio Caca has tremendous potential is due to its team, which continues to develop RACA's Metaverse, establish world-class partnerships, and improve its products. In recent news, Radio Caca announced their collaboration with French Montana and committed over $25 million to be invested in a 2D Metaverse themed after the rapper's upcoming album Montega.
Moreover, Radio Caca's NFT marketplace reached over $40 million in trading volume in the first month since its launch, ranking it the fifth-most traded NFT marketplace on Ethereum.
Radio Caca has tremendous potential, and the current market capitalization of sub $300 million makes it an excellent opportunity to start Dollar-Cost Averaging the cryptocurrency. While the bear market might not be over, Radio Caca will undoubtedly survive the bearish cycle and could see significant price growth during the next bull run.
The primary utility asset for the project is RACA, including both ERC-20 and BEP-20 versions on the Ethereum and BNB chains. RACA's utilities include purchasing NFTs, interacting with its USM Metaverse, and providing governance power to holders.
You can purchase RACA on Huobi Global, KuCoin, PancakeSwap, OKX, Bybit, Poloniex, Gate.io, etc.
#1 Bloktopia (BLOK) – $0.00999
Market Cap: $91 million

Launched in October 2021, Bloktopia (BLOK) is another underrated Metaverse crypto coin building its Metaverse with Epic Games' Unreal Engine 5. Bloktopia will feature a 21-story skyscraper to commemorate Bitcoin's 21 million supply, with each level providing unique experiences, opportunities for virtual real estate, etc.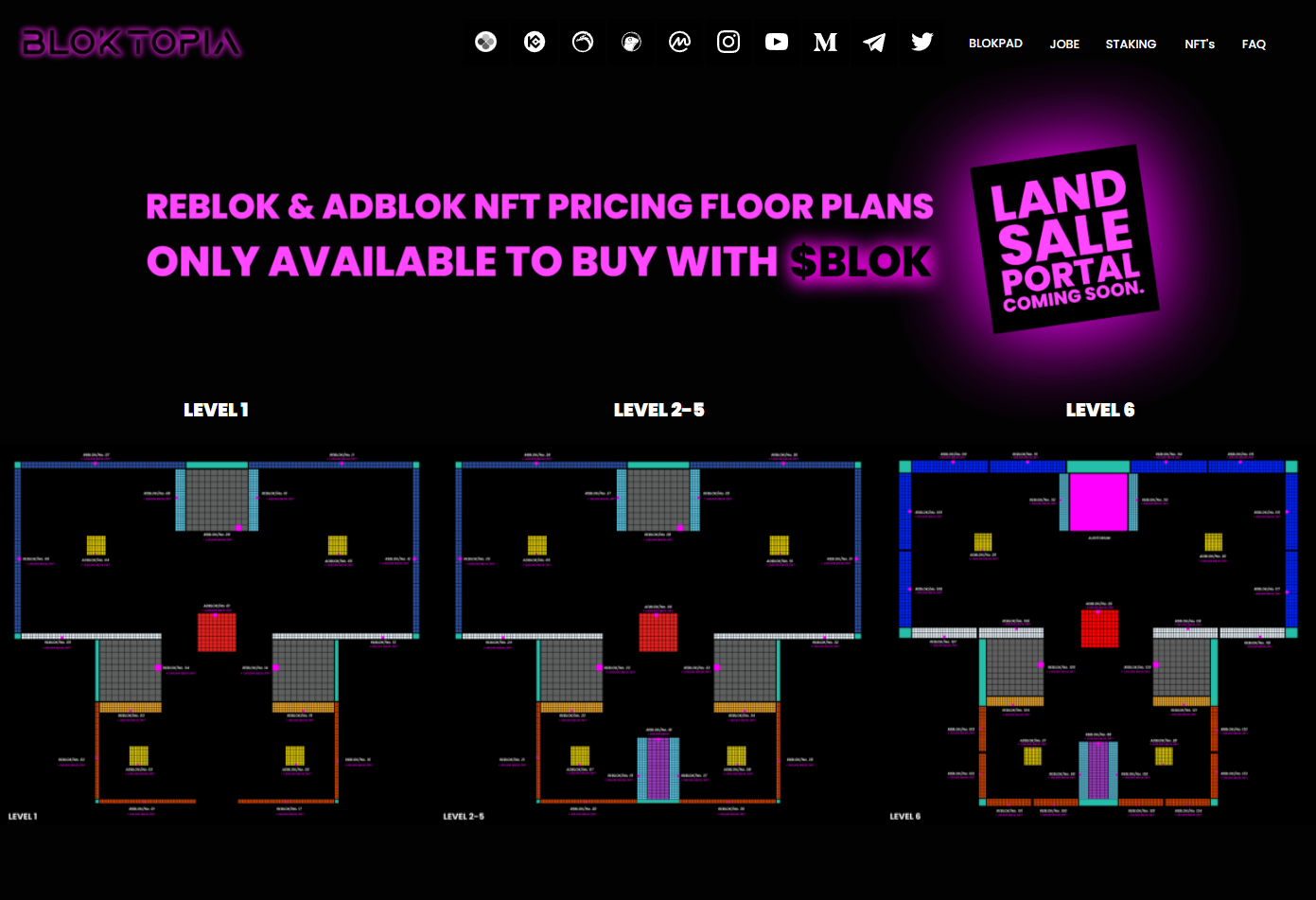 While Bloktopia's Metaverse is in development, users can purchase the BLOK token and will soon be able to buy virtual real estate in the form of apartments on various levels in the skyscraper. In addition, Bloktopia features several staking pools for BLOK tokens, most of which are currently closed.
Due to the significant community support of this project, Bloktopia has tremendous long-term potential and will survive this bear market. Once its Metaverse is released, because it's being built with the Unreal Engine 5, we can expect next-level quality and immersiveness that will captivate players.
The primary utility asset for the platform is BLOK, which will be the main asset in its Metaverse. BLOK will also be used to purchase virtual real estate and enables staking on the platform.
You can buy BLOK on KuCoin, Uniswap, Gate.io, LATOKEN, etc.
Disclosure: This is not trading or investment advice. Always do your research before buying any Metaverse crypto coins.
Follow us on Twitter @nulltxnews to stay updated with the latest Metaverse news!
Image Source: toppercussion/123RF