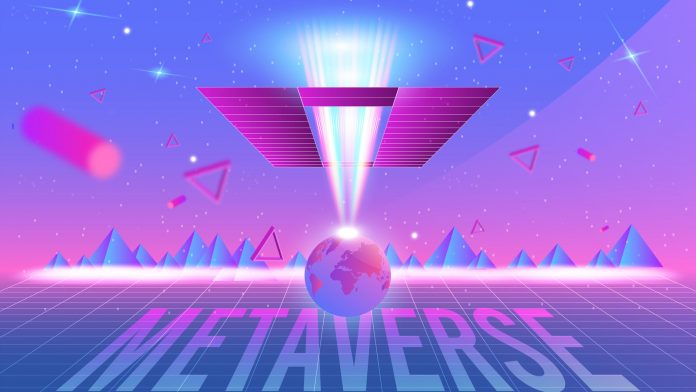 Metaverse Crypto coins remain one of the strongest sectors in crypto with tremendous long-term potential. Currently valued at over $14 billion, Metaverse crypto coins provide utility and fun for its users, incorporating the play-to-earn model to enable players to earn a passive reward by participating in its ecosystems. This article looks at our pick of the top three Metaverse crypto coins with a market cap below $35 million to watch in May 2022, ordered by the current market capitalization, lowest to highest.
3. Ethernity (ERN) – $32.3 million
Launched in March 2021, Ethernity (ERN) is a top-rated NFT marketplace featuring a wide range of categories and collections for users to choose from. It's built on the Ethereum blockchain and features the ERN token powering its ecosystem and marketplace.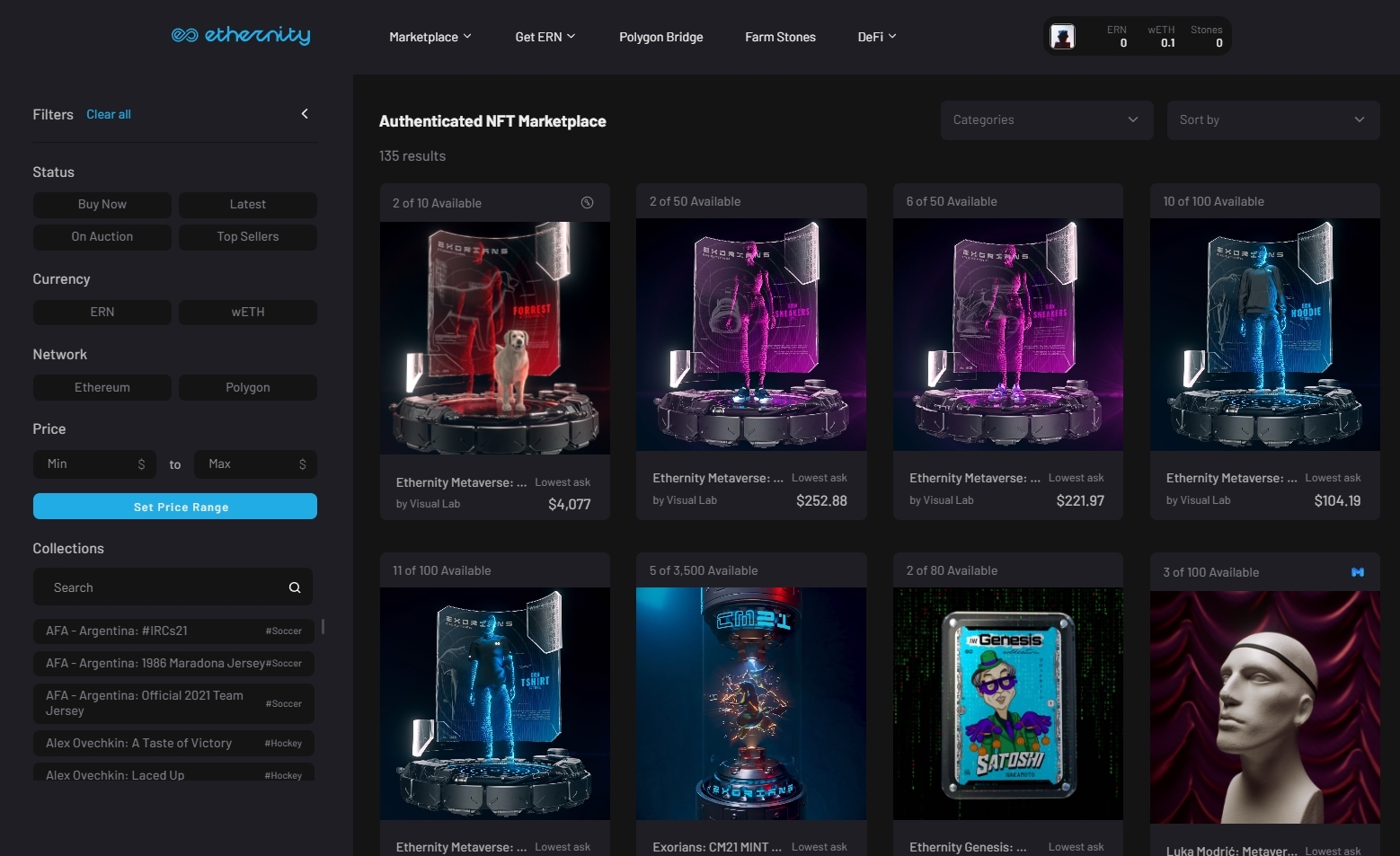 Ethernity (ERN) also includes some of the best-designed NFTs in categories such as music, entertainment, sports, gaming, etc.
While some NFTs on Ethernity might be costly, there are plenty of affordable options for awesome NFTs to show off to your friends, set as your profile pictures, or collect for future profit. Regardless of your price range or interests, you're bound to find a collection that piques your interest.
Ethernity is best compared to the popular THETA network, the leading platform for rare NFT drops and collections. Ethernity also includes a cross-chain bridge which can be utilized to transfer assets between Ethereum's and Polygon's blockchains.
ERN is the primary utility asset for Ethernity, whose main use case includes purchasing NFTs from the marketplace.
You can purchase ERN on KuCoin, Poloniex, Binance, Coinbase Exchange, Gate.io, etc.
2. Verasity (VRA) – $32.5 million
Launched in April 2019, Verasity (VRA) is a Metaverse crypto project and ecosystem looking to authenticate traffic to various types of content, tackling the $160 billion AdTech market with its proprietary Proof-of-View protocol.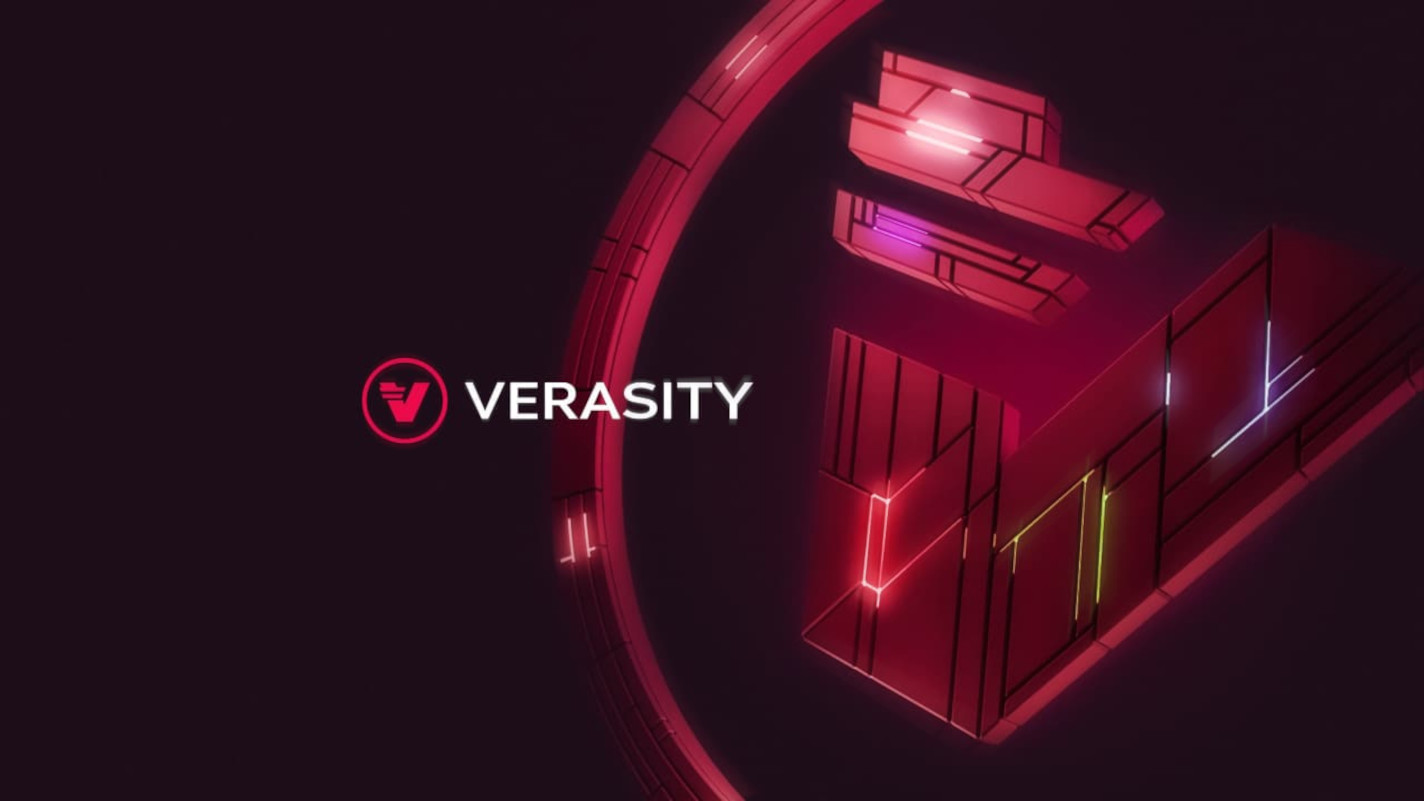 Verasity's PoV mechanism can differentiate between human and bot traffic, thereby increasing conversions for advertisers and revenue for publishers. In addition, Verasity's PoV protocol can be utilized to authenticate NFT collections with their original artists, eliminating fraud and copycats in the ecosystem.
Verasity's product layer also features an Esports platform, recently partnering with Axie Infinity's GalAxie cup to test its system. VRA is highly undervalued with a current market cap of $32 million, making it a must-watch project in May 2022. In addition, its 24-hour trading volume of $14.5 million speaks to the tremendous community support and long-term potential of VRA.
The primary utility asset for Verasity is VRA, an Ethereum-based ERC-20 token. Users are rewarded with VRA tokens for watching content on the platform, and the digital assets can be managed on Verasity's online wallet, VeraWallet.
For those looking to bet on the future of VRA, you can purchase the token on KuCoin, OKX, Hotcoin Global, Bittrex, Gate.io, Poloniex, etc.
1. Phantasma (SOUL) – $34.9 million
Initially launched in 2018, Phantasma (SOUL) is yet another highly underrated and undervalued ecosystem for NFTs, dApps, gaming, and development. Phantasma's mission is to become the technological backbone of the future, enabling a smooth user experience while appealing to developers and increasing their revenue.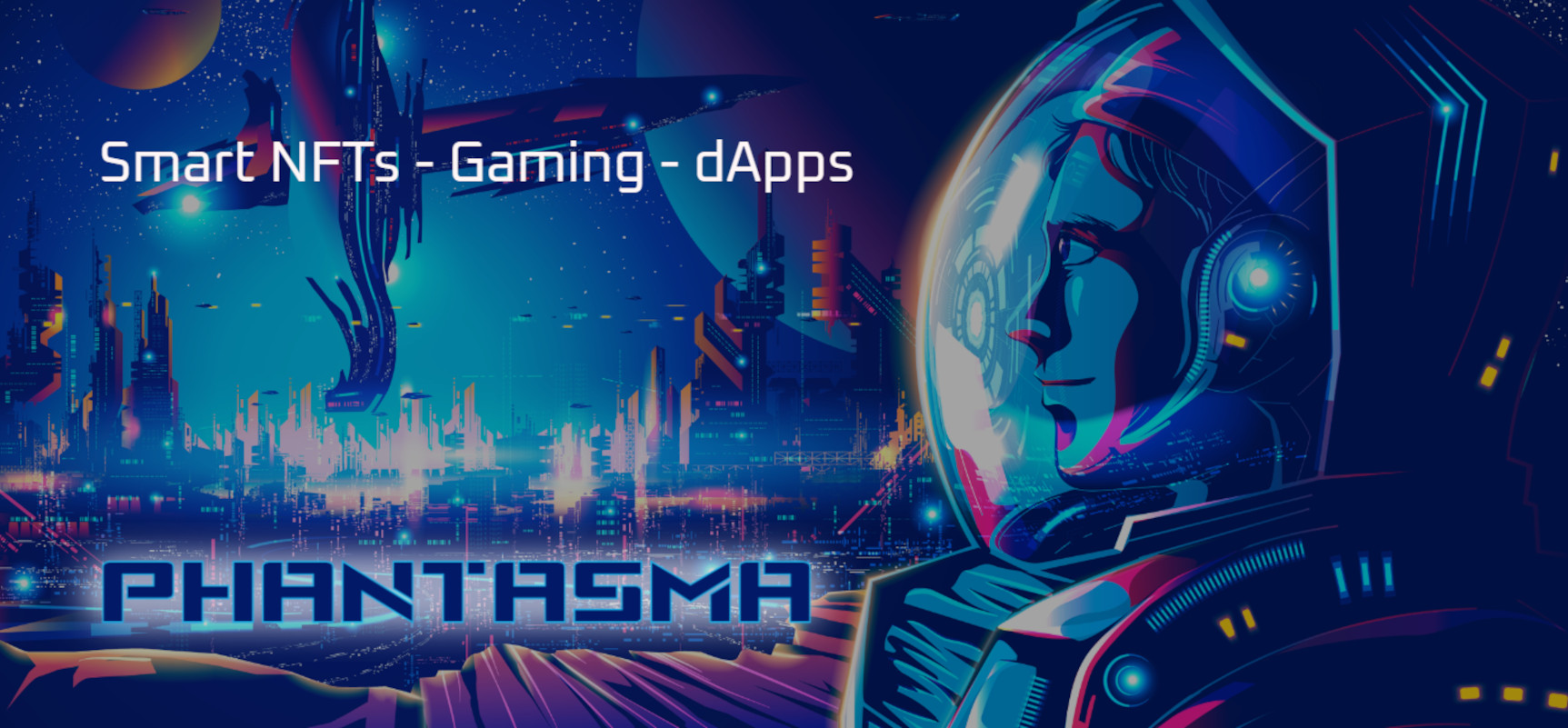 Phantasma focuses on game developers, featuring unique and next-generation features to help devs deploy dApps efficiently.
One of Phantasma's offers includes smart NFTs, which unlock unlimited possibilities for developers to integrate non-fungible tokens into their dApps and content.
Phantasma features a dual-token ecosystem consisting of the SOUL and KCAL digital assets when it comes to its economy. SOUL is the primary utility asset for deploying smart counteracts, minting NFTs, etc. KCAL is the native governance token for Phantasma, which enables holders to vote on proposals and shape the project's future.
Phantasma is currently trading at $0.33 with a market capitalization of $35 million. If you're looking for a relatively underrated Metaverse project to keep an eye on, we recommend Phantasma (SOUL).

You can purchase the SOUL token on Uniswap, KuCoin, Gate.io, PancakeSwap, etc.
Disclosure: This is not trading or investment advice. Always do your research before buying any Metaverse crypto coins.
Follow us on Twitter @nulltxnews to stay updated with the latest Metaverse news!
Image Source: sabura27/123RF