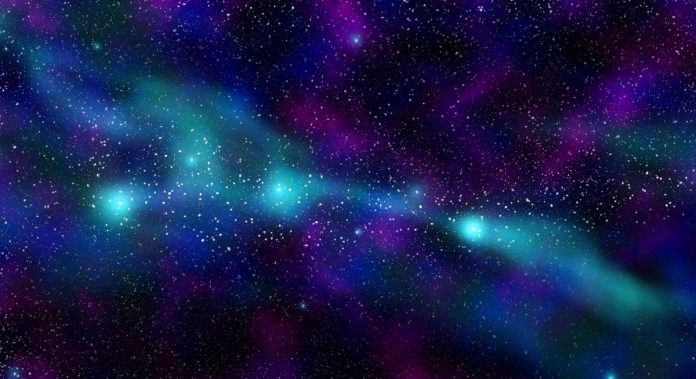 With the crypto market showing bullish momentum this weekend, several Metaverse crypto coins are seeing massive price gains of up to 90%. Let's look at the top three Metaverse crypto coins gaining the most price today, ordered by 24-hour growth, lowest to highest.
#3 Polker (PKR)

+42%
Launched in June 2021, Polker (PKR) is a highly underrated and undervalued Metaverse crypto coin and game project.
Polker is the first NFT-based, play-to-earn blockchain poker game powered by the platform's native utility asset, PKR. Polker is built with Epic Games' Unreal Engine 4, providing players with an immersive and high-quality experience.
Polker is powered by its proprietary True Random Number Generator Protocol, also known as TRNG. It features a provably fair game system that any players can audit to ensure that any results generated are legitimate and that users aren't getting scammed out of their earnings.
Polker will launch a browser-based app as a start, with plans to cover all platforms, so no players miss out. Polker will support next-gen VR with incredible visual effects, 3D characters, and immersive environments.
Polker is still in its early stages, but users can currently sign up for an early access version. One reason for Polker's current bullish price action is most likely their early release which was launched on Monday, March 14th. The early release is going as planned as PKR's price increased by over 40% in the past 24 hours.
♣️♥️♠️♦️ #POLKERCREW ♦️♠️♥️♣️

Have you got a #Polker #NFT dealer to showcase in our #game yet?

No? Then here's your friendly reminder to get yourself one with @GenShards exclusive sale of Polker #NFTs!

Sale ends: 21mar: 9am EST/ 1pm UTC🕔

Look here:https://t.co/h4A5YTSQHX pic.twitter.com/zcfnHjQYhz

— Polker ♤ (@polker_PKR) March 19, 2022
In addition, Polker is currently hosting an exclusive NFT sale on GenShards, a new marketplace for pre-IDO tokens on NFTs. The sale will last until March 21st, so if you're looking to get your hands on a unique NFT, we recommend checking it out.
PKR is the primary utility asset on the platform featuring both an ERC-20 and a BEP-20 version and powering the game. PKR's utility allows users to create, pay, and participate in the project's ecosystem.
You can purchase PKR on MEXC, Uniswap (V3), PancakeSwap, Bittrex, BitMart, and more.
#2 Mogul Productions (STARS)

+52%
Launched in April 2021, Mogul Productions (STARS) is yet another highly underrated Metaverse crypto coin that has gained a significant amount of value today, rising by over 50% in the past 24 hours.
Mogul Production features a launchpad for entertainment professionals and filmmakers, focusing on creating opportunities for up-and-coming directors to fund and produce their scripts.
Moreover, Mogul Productions (STARS) features a global NFT marketplace and a DeFi platform. Users can discover NFTs from world-class Hollywood icons and buy them on Mogul's official NFT marketplace.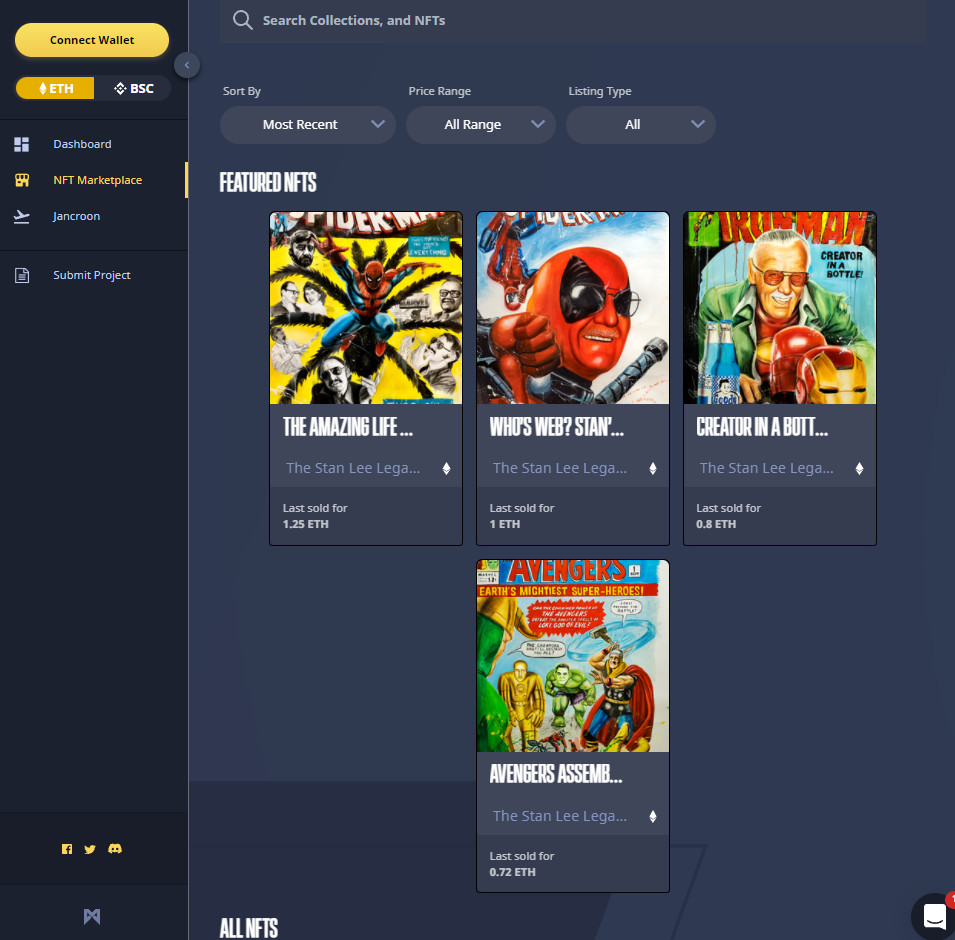 We highly recommend checking out the Mogul community, and users can become Moguls themselves by signing up to the platform and getting notified of upcoming NFT drops. In addition, it's worth noting that Mogul Productions features partners like Polygon, Chainlink, CEEK VR, ApeSwap, and more, making this a highly underrated project that's a must-watch in March 2022.
One reason for Mogul Production's recent price hike could be the listing as an official partner token on Ape Swap, alongside leaders in the Metaverse space such as CEEK VR, NFTY Labs, and BiShares. In addition, Mogul Productions is a proud member of the Metaverse Alliance.
$STARS is now listed as an official partner token on @ape_swap alongside the other members of the Metaverse Alliance @CEEK @NFTYLab & @BiSharesFinance

Stay tuned for our next announcement 😎

Any guesses? Comment below 👇 pic.twitter.com/TbMHlTospv

— Mogul Productions | WE'RE HIRING ⭐️ (@mogulofficial_) March 19, 2022
STARS is the primary utility asset on the platform powering the Mogul Productions platform. STARS can be used to buy NFTs, submit scripts to the platform, in-app purchases, and more.
You can purchase STARS on Uniswap (V2), Decoin, PancakeSwap, MEXC, LATOKEN, and more.
#1 Highstreet (HIGH)

+90%
Launched in October 2021, Highstreet is the top Metaverse crypto coin gaining the most price today, rising by over 90% in value over the past 24 hours.

Highstreet is building an immersive VR-based Metaverse with the Unity game engine. Its game features an MMORPG-style open world where users can explore the various islands, take on quests, and earn rewards for playing.
Users can take on various roles, such as Archers and Brawlers, and the game's goal is to protect cities from monsters, earning rewards as a result. In-game assets for Highstreet are tokenized, providing players full ownership of their characters, which is one of the primary benefits of building a blockchain-based Metaverse game.
Highstreet's first continent is Solera, an open-world Metaverse experience that allows users to buy gear and armor, build their characters, explore their land, and start earning rewards in the form of tokens.
Check out this preview of Freshmint Island for an overview of Highstreet's design and the world:
Highstreet's ecosystem features a dual-token economy consisting of STREET and HIGH tokens. STREET is the primary utility asset on the platform that users can earn as rewards. On the other hand, HIGH tokens are the primary governance asset enabling holders to shape the project's future by voting on proposals initiated by the Highstreet DAO.
Highstreet features one of the highest trading volume/market cap ratios on the market, signaling this project's tremendous long-term potential and bullish price action. With a current market cap of $87 million, Highstreet is a must-watch in March 2022.
Highstreet's development team continues to work on the project and build its Metaverse. It's clear that the market is excited about the upcoming VR game, which is a significant reason for the recent price hike. Check out this developer log for a sneak peek of what's to come:
After an insane week of listing and unlocks the team is taking back Twitter with more #devlogs. Today's demo shows how we manage massive worlds in #VR using Hex base designs. At a given moment only adjacent hexes are rendered. Object positions too are called in real time from DB pic.twitter.com/ko4reYq1zK

— Highstreet (@highstreetworld) March 18, 2022
You can buy HIGH on PancakeSwap, Binance, MEXC, Bitget, LBank, Uniswap, Gate.io, Nominex, and more.

Disclosure: This is not trading or investment advice. Always do your research before buying any Metaverse crypto coins.
Follow us on Twitter @nulltxnews to stay updated with the latest Metaverse news!