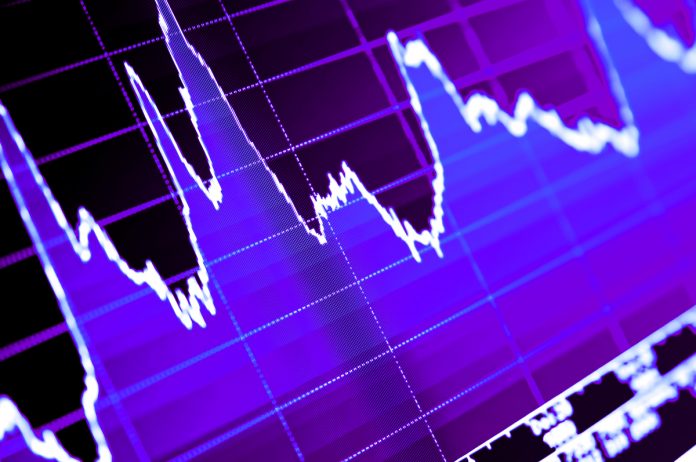 Crypto markets are showing signs of life today, with Bitcoin and Ethereum managing to hold support. Metaverse crypto coins are also seeing significant price gains, with many seeing double-digit percent gains. This article looks at the top three Metaverse crypto coins gaining the most price today, ordered by 24-hour growth, lowest to highest.
#3 Mist (MIST)

+24.93%
Launched in April 2021, Mist is a Metaverse gaming platform featuring an open-world RPG game allowing users to explore its immersive environment, battle epic monsters, and collect unique NFTs. Mist features a blockchain-based framework connecting the native MIST token to the game's ecosystem.
The game is built with the Unity game engine and features an immersive and engaging 3D experience. Mist team focuses on the gameplay itself, looking to create a game that users won't want to stop playing.
In-game assets for Mist are tokenized as NFTs since the project is blockchain-based. NFTs have utility in-game and provide full ownership of assets to their players.
In addition, Mist features a virtual real estate market enabling users to become landowners in its Metaverse. One benefit to being a landowner in Mist is generating a passive income when others slay monsters on your land.
Mist also includes a high-quality virtual reality framework with an immersive design. For a brief overview of the Augmented and Mixed Reality Mist Verse, check out this gameplay reveal trailer:
The game itself is still in the early stages of development. However, users can check out the NFT marketplace featuring some of the best-designed digital collectibles on the market. We highly recommend checking them out!
Mist is highly undervalued with a current market cap of $3.9 million, and the project is a  must-watch in March 2022.
The native utility asset for this Metaverse crypto coin is Mist, a BEP-20 token built on the BNB chain. MIST connects the game to its blockchain economy and enables holders to interact with the Metaverse, purchase in-game assets, and more.
You can purchase MIST on BitTurk, Gate.io, PancakeSwap, LBank, XT.com, BitTurk, and more.
#2 PlayDapp (PLA)

+26.57%
Launched in October 2020, PlayDapp is a highly underrated Metaverse gaming and entertainment platform. Its vision is to create a world where NFTs are more valuable and accessible to everyone.
PlayDapp focuses on building games that everyone can enjoy, implementing the popular play-to-earn aspect via its DeFi platforms. PlayDapp also focuses on developers by providing an SDK that makes it easy to build interoperable NFTs that can be integrated into its games.
At its core, PlayDapp features the play-to-earn and free-to-play model, incentivizing a robust economy of players. All sale revenue on the marketplace and NFT pack sale fees are given back to players to stimulate the ecosystem.
PlayDapp features a high valuation of over $389 million and boasts an even higher 24-hour trading volume of $429 million, making it a highly underrated project worth keeping an eye on in March 2022.
Currently, the platform is in its alpha version, called "PlayDapp Town," originally released on Roblox in late 2021. In addition, PlayDapp continues to partner with gaming studios to release more titles to its platform and expand its ecosystem, one of the reasons for PLA's exceptional performance today and this week.
PLA is the primary token on the platform, powering the PlayDapp ecosystem. As the team builds and expands the platform, PLA can easily continue its bullish momentum this year.
You can buy PLA on Uniswap, Binance, Coinbase, Crypto.com, MEXC, ZB.COM, Tokocrypto, Bittrex, Gate.io, QuickSwap, and more.
#1 Polychain Monsters (PMON)

+28.29%
Launched in March 2021, Polychain Monsters (PMON) is one of the most underrated Pokemon-inspired Metaverse projects featuring cute NFT creatures called Polymons. Polychain Monsters features cross-chain compatible NFTs along with a gaming ecosystem with a goal to reach mainstream appeal.
The project features some of the best designed animated NFTs on the market, and one big plus to Polychain Monsters is that their NFTs are highly affordable.

Users can open booster packs of Polychain Monsters for 1 PMON, currently costing $4.44 at writing. The process is similar to opening booster packs for Pokemon cards, where users have a chance of receiving rare NFTs, depending on their luck.
There are various rarities available for Polychain Monsters, with some being highly valuable. For a current price of $4.44, we highly recommend checking out PMON and maybe opening up a booster pack.
The primary utility asset is PMON, whose leading utility is interacting with the Metaverse and allowing users to open and buy booster packs. Because PMON is cross-chain compatible, users can top up their wallets with MATIC, ETH, or BNB.
With a current market cap of $15 million, Polychain Monsters are one of the most undervalued and underrated projects in the space. The team continues developing its platform, which is one reason for the significant price gain today of over 28%!
You can buy PMON on PancakeSwap, LBank, Gate.io, MEXC, Hoo, KuCoin, SushiSwap, and more.
Disclosure: This is not trading or investment advice. Always do your research before buying any Metaverse crypto coins.
Follow us on Twitter @nulltxnews to stay updated with the latest Metaverse news!
Image Source: r.nagy/Shutterstock.com