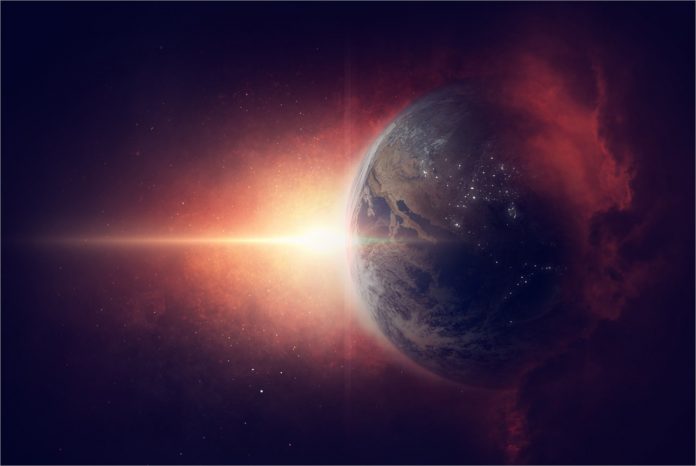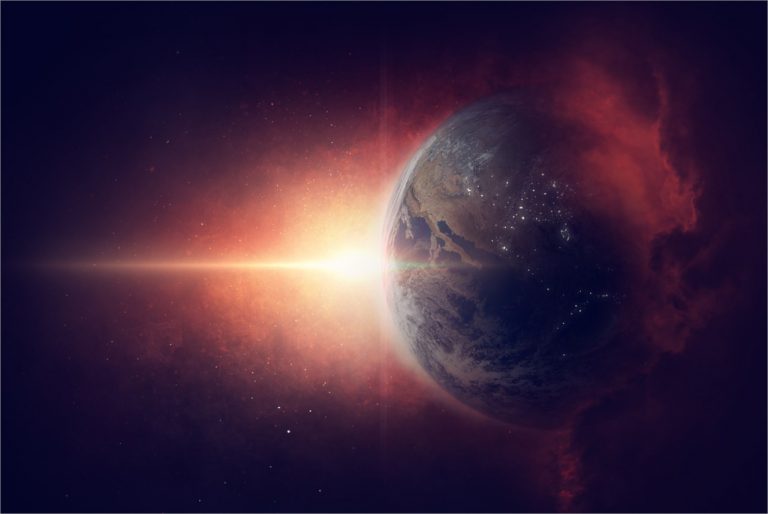 Metaverse Crypto coins remain one of the most popular options for traders looking to make significant gains on the next crypto bull run. Metaverse Crypto coins include blockchain-based game projects, development platforms, NFT marketplaces, etc. Today, we look at our pick of the top three Metaverse crypto coins under $0.3 to watch in April 2022, ordered by the current unit price, lowest to highest.
#3 Decentral Games (DG) – $0.1952
Market Cap: $92 million
Launched in October 2021, Decentral Games is a top-rated virtual Metaverse casino built in Decentraland, the highest-valued Metaverse crypto coin on the market, boasting a market capitalization of over $3.92 billion.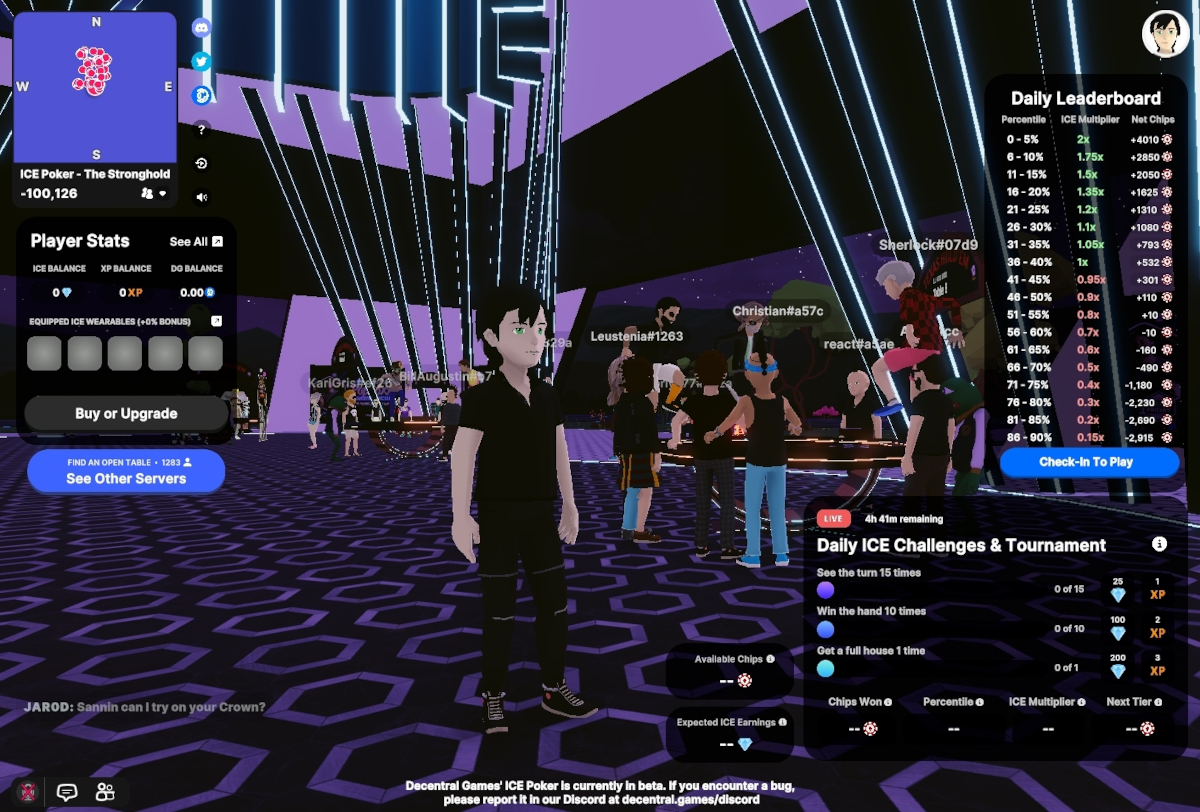 Decentral Games is dubbed the "Metaverse killer app" because the virtual casino managed to turn over $7.5 million in revenue in the first quarter to 2022, signaling the tremendous long-term potential of the project.
Decentral Games also features a Decentralized Autonomous Organization that governs that platform. The casino's economy consists of a dual-token ecosystem featuring the ICE and DG tokens. While ICE is the primary utility asset for Decentral Games, DG is the governance token, enabling holders to vote on proposals and shape the future of the project.
Decentral Games' ICE Poker is by far the most popular place to visit in decentraland and features several plots of land, all dedicated to the casino. One unique feature of the virtual poker platform is that the tables are free to play. The catch is that users must own an ICE wearable NFT to participate.
ICE wearable NFTs can be purchased on OpenSea, but for those not looking to spend a fortune on them, you can also rent the NFTs via the delegation dashboard.
As the most popular virtual casino in Decentraland, DG is a highly underrated Metaverse crypto coin that's a must-watch in April 2022. With the current market cap of sub $100 million, it's also highly undervalued and could see significant price gains during the next crypto bull run.
You can buy ICE on Uniswap, QuickSwap, LATOKEN, and BKEX.
#2 Newscrypto (NWC) – $0.2212
Market Cap: $33 million
Launched in July 2019, Newscrypto (NWC), as the name suggests, is a cryptocurrency news platform built on Enjin's Efinity blockchain. Newscrypto is looking to become a one-stop ecosystem for Metaverse traders and investors looking for analytical information about emerging projects in the space.
Newscrypto's platform includes unique trading indicators for various cryptocurrencies, making it easier for investors and traders to make decisions regarding upcoming outlooks and market conditions.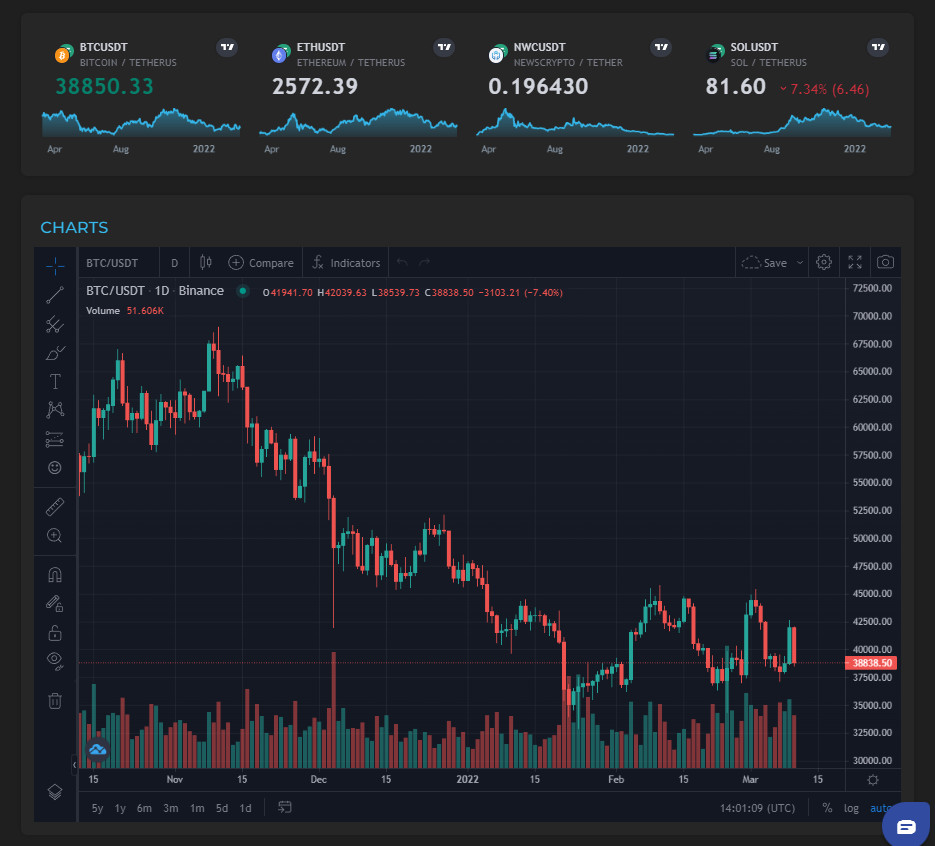 The Newscrypto app is available for users to check out, and if you're looking for a next-generation information source about crypto projects, we highly recommend NWC.
As mentioned earlier, Newscrypto is built on Enjin's Efinity blockchain, a next-generation chain made explicitly for Metaverse dApps. Newscrypto's Metaverse is looking to create an engaging and immersive experience for users, and the platform is a must-watch in April 2022.
NWC is the primary utility asset on the platform, service as the main asset for Newscrypto. NWC is used for payments on the platform, to collect premium membership fees, etc.
You can purchase NWC on KuCoin, PancakeSwap, MEXC, Gate.io, DigiFinex, STEX, LBank, HitBTC, BitGlobal, and more.
#1 WAX (WAXP) – $0.2705
Market Cap: $525 million
Launched in December 2017, WAX stands for The Worldwide Asset Exchange. It's a specialized NFT, and Metaverse blockchain built explicitly for NFT-based games and next-generation blockchain dApps. WAX features some of the most popular Metaverse crypto games on the market, including Alien Worlds, Splinterlands, Farmers World, etc.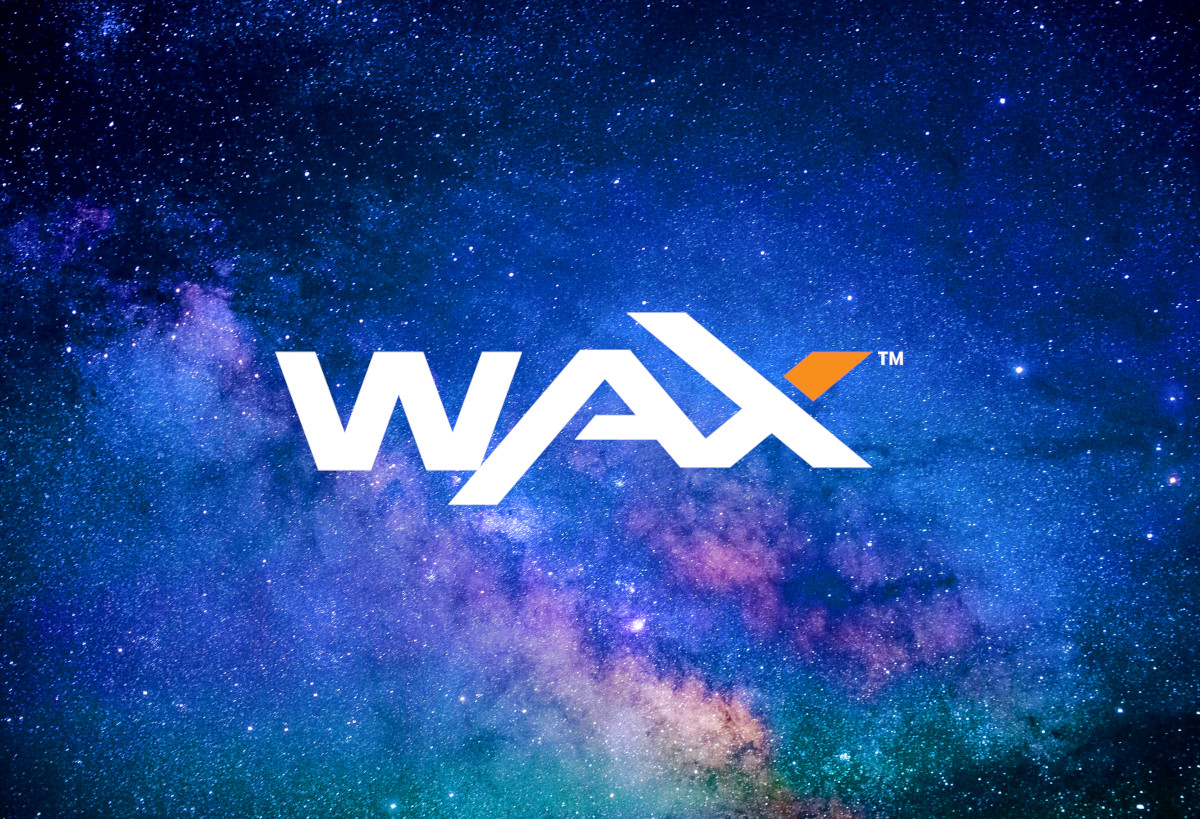 WAX features a delegated proof of stake consensus mechanism that eliminates traditional gas fees. Instead, WAX utilized three resources called CPU, RAM, and NET to pay for transactions. Users can obtain said resources by staking the WAXP token on the platform. At any point in time, users can also unstake their WAXP tokens and get their money back for any transaction fees they've paid.
WAX also features a newbie-friendly cloud wallet that users can sign up for with most social media accounts. The WAX Cloud Wallet is integrated with most dApps on the WAX ecosystem. Users don't need to install any third-party applications, making it much easier to explore WAX's ecosystem.
Suppose you're new to the NFT and Metaverse worlds. In that case, we highly recommend exploring the WAX ecosystem and its Atomic Assets NFT marketplace, where you will find hundreds of awesome NFTs with utility in various dApps.
WAXP is the primary utility asset for the WAX blockchain, enabling users to buy NFTs, participate in various games, stake it for rewards, and in general, interact with its ecosystem.
You can purchase WAXP on KuCoin, Gate.io, Bittrex, Huobi Global, Deepcoin, and more.
Disclosure: This is not trading or investment advice. Always do your research before buying any Metaverse crypto coins.
Follow us on Twitter @nulltxnews to stay updated with the latest Metaverse news!