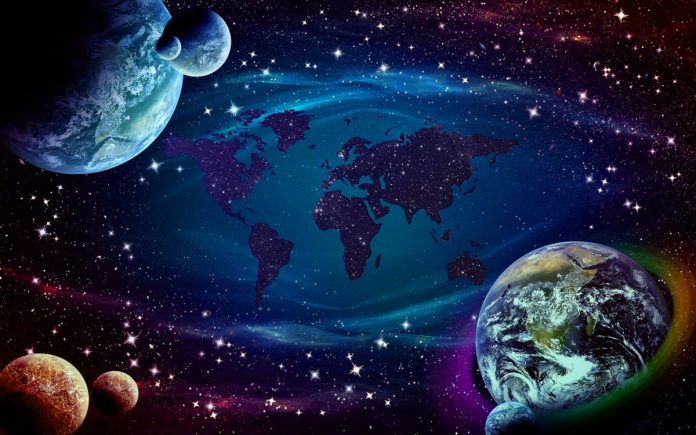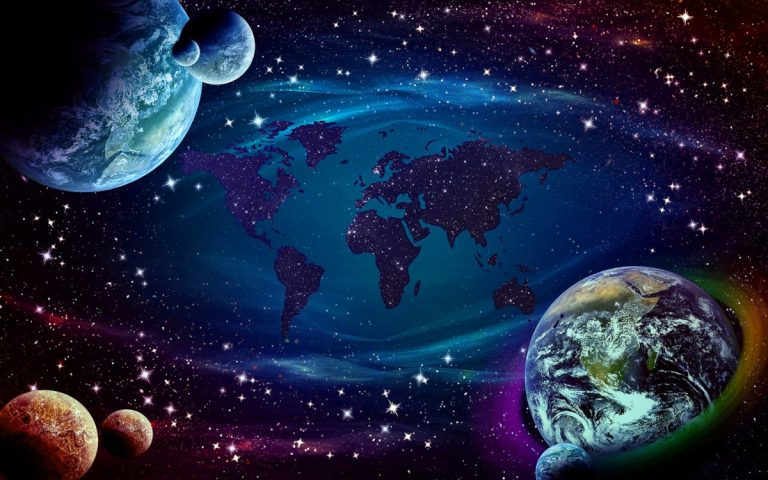 Low market cap Metaverse crypto coins are some of the most popular options for new traders. However, low market cap coins also mean that many projects are based on hype and don't have any real long-term potential. We did the hard work for you and compiled a list of three underrated Metaverse crypto coins with a market cap below $130 million to watch in March 2022, ordered by current market capitalization, lowest to highest.
Alien Worlds (TLM) – $88 million
Launched in April 2021, Alien Worlds is currently the most popular Metaverse crypto game on the market featuring over 500k users over the past month. The game is built on the WAX blockchain and integrates with the BNB chain, enabling users to mine Trilium on the platform.
Alien Worlds enables users two main ways to start earning tokens (TLM). The first way is by mining TLM using NFT tools that can be purchased on WAX's AtomicHub NFT marketplace. The second way is by staking your TLM and leasing spacecraft to send on missions, which rewards users with tokens upon the completion of the mission, along with rare NFTs that can be utilized on future missions.
Check out this trailer for Alien Worlds for a brief overview of the game and the platform:
The project is a must-watch in March 2022 as the team continues to add more features to the platform. The best way to hedge against the recent crypto bear market is to stake your TLM on the BNB chain and earn between 5-20% rewards every 2-12 weeks.
TLM, aka Trilium, is the primary utility asset on the platform rewarded to users for playing the game. In addition, TLM can be used as governance tokens for those that hold a significant amount.
You can buy TLM on LATOKEN, KuCoin, FTX, Binance, and more.
Victoria VR (VR) – $112 million
Launched in December 2021, Victoria VR is another highly underrated Metaverse crypto project building its Metaverse with Epic Games' Unreal Engine 4. It's one of the best-designed projects on the market, with over 80 developers on the team.
Victoria's focus is on creating an immersive and ultra-realistic world, and the team will first launch its virtual NFT gallery where players can show off their NFTs in high definition.
Victoria VR's dev team is one of the fastest-growing on the market, and the project's goal is to reach over 300 team members by the end of 2022. Victoria VR has excellent long-term potential, and the project is a must-watch in March 2022. If you're looking to hop on early on a Metaverse project, we highly recommend looking at Victoria VR.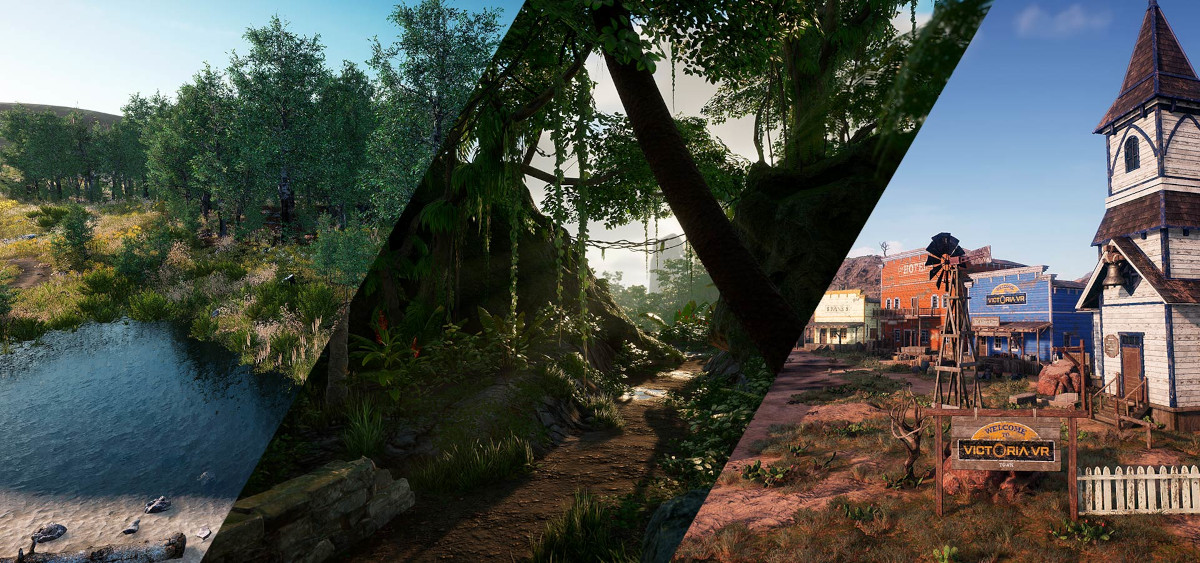 In addition, the platform features a LAND market in its Metaverse, selling most of the virtual real estate in their first round of sales. If you're in the market for LAND in the Metaverse, consider exploring Victoria VR's ecosystem.
While the Metaverse is still in development, users can check out Victoria VR's dApp, enabling users to stake tokens for rewards. Users can stake their VR Shares and VR LANDS tickets, with a minimum staking amount of only 168VR, roughly $20 at the time of writing.
VR is the native utility asset for Victoria VR, whose primary utility is purchasing LAND, interacting with its Metaverse, and purchasing various items.
You can purchase VR on Uniswap (V2), Gate.io, KuCoin, BitMart, and more.
Bloktopia (BLOK) – $124 million
Launched in October 2021, Bloktopia is our top pick for the most underrated Metaverse crypto coin, with a market cap below $130 million. It's building its Metaverse with Epic Games' Unreal Engine 5 and will also feature a robust land marketplace for those interested in virtual real estate in the Metaverse.
At its core, Bloktopia features a 21 story skyscraper to honor Bitcoin's 21 million token supply. Each level on the building will feature a unique experience, and users can also purchase apartments on various levels.
Bloktopia looks to create one of the first ultra-realistic Metaverses, unlike most modern projects that look like a modded version of Minecraft. While the team has been developing the Metaverse for quite some time, the team is gearing up for their LAND sale, which will enable users to hop on board early and purchase a plot of land before the project's launch.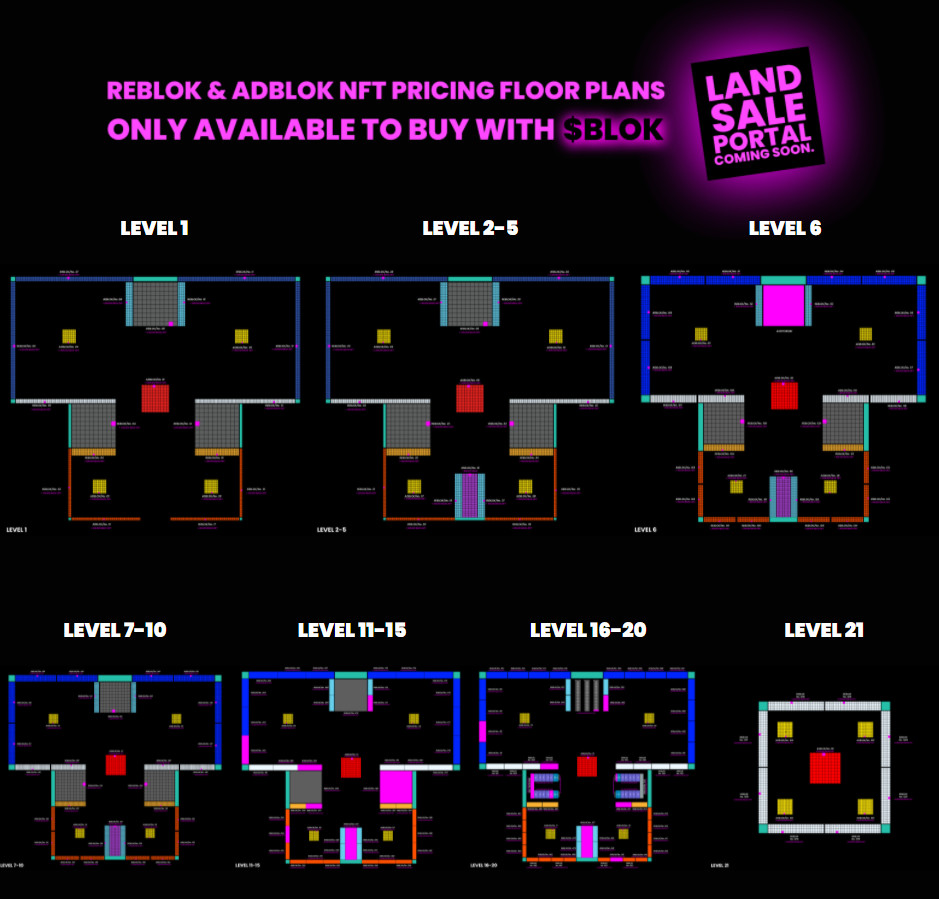 BLOK is the primary utility asset for Bloktopia used to purchase real estate and enables holders to vote on proposals by the Bloktopia DAO.
You can purchase BLOK on QuickSwap, Gate.io, Uniswap, KuCoin, LATOKEN, and more.
Disclosure: This is not trading or investment advice. Always do your research before buying any Metaverse crypto coins.
Follow us on Twitter @nulltxnews to stay updated with the latest Metaverse news!