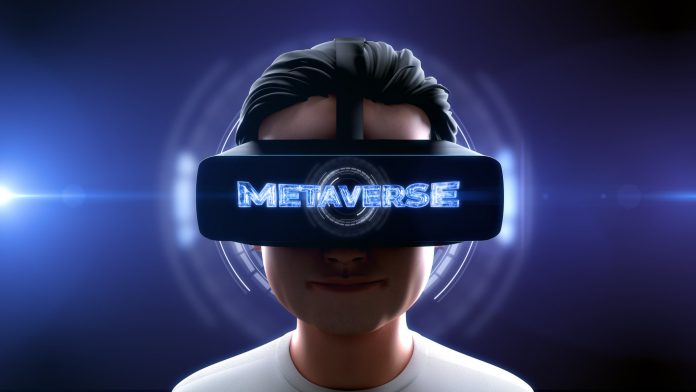 Cryptocurrency markets are showing strong support today as Bitcoin holds above $30k and Ethereum remains above the $2k levels. Metaverse Crypto coins also show slight bullish momentum, with many projects gaining several percentage points in the past 24 hours. Let's look at our pick of the top three Metaverse crypto coins with a market cap below $85 million to watch in May 2022, ordered by the current market capitalization, lowest to highest.
#3 UFO Gaming (UFO) – $71 million
Launched in July 2021, UFO Gaming (UFO) is a highly anticipated Metaverse crypto game building a decentralized ecosystem of Metaverses bridging traditional games with the latest crypto/blockchain tech.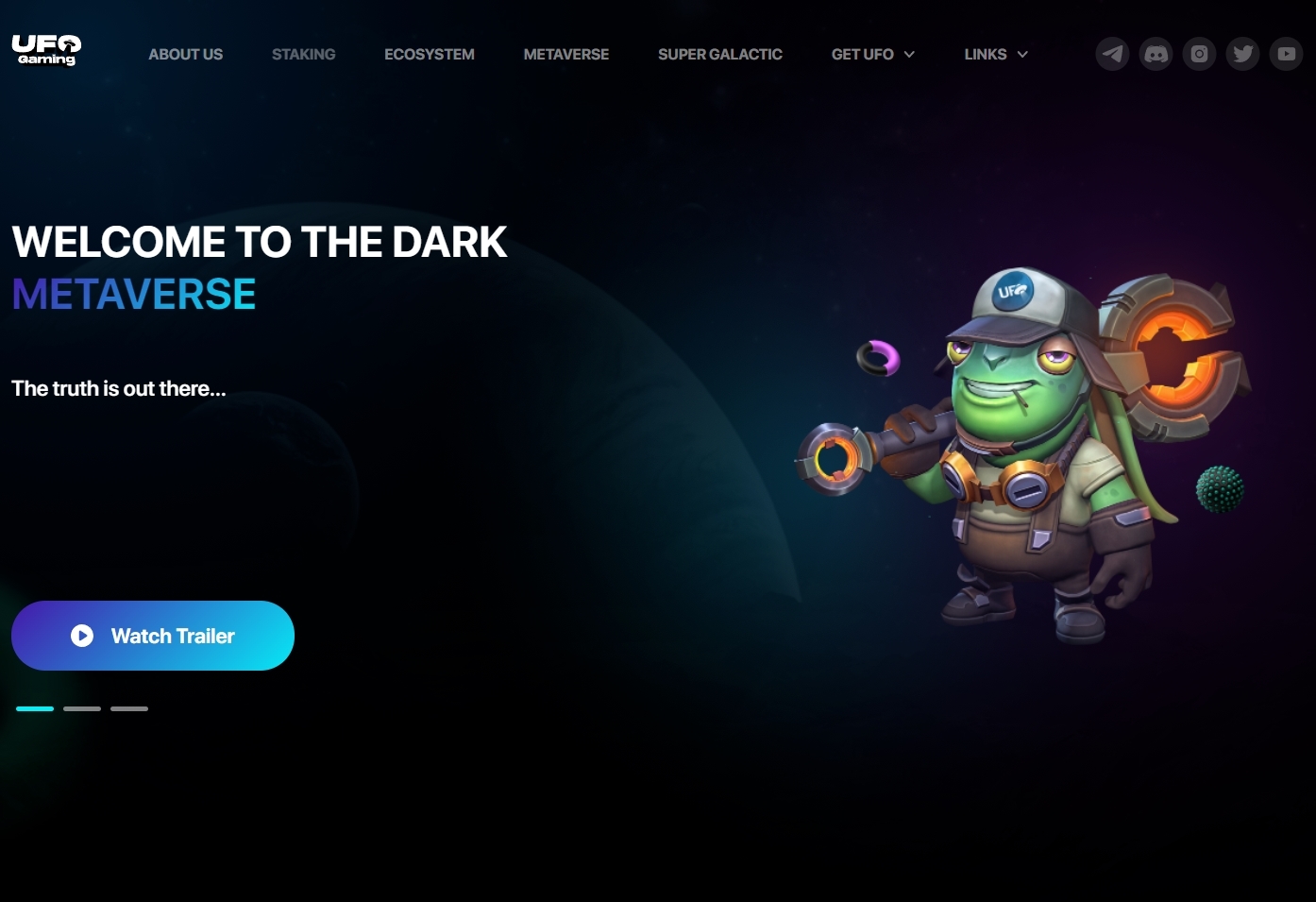 UFO Gaming will include a collection of planets in its Metaverse, each with a unique play-to-earn game and a DAO governing their world.
Its Metaverse is called The Dark Metaverse, featuring a futuristic space-themed virtual realm for players to immerse themselves in a unique experience. The Dark Metaverse will include a number of play-to-earn games, a virtual land market, a Metaverse project launchpad, and a host of interoperable NFTs.
The platform's first game is Super Galactic, a play-to-earn title allowing users to earn rewards and explore its Metaverse. The game is currently in development but is considered one of the most anticipated games on the market.
Super Galactic's gameplay will feature a unique RPG style Metaverse with NFT-based game assets enabling users to breed soldiers in its fourth dimension realm. One way to describe Super Galactic is a decentralized automatic battler built on Ethereum and Polygon chains.
In addition, another unique aspect of the project is its robust community of supporters, traders, and investors, calling themselves the UFOARMY. With a current market capitalization of $71 million, UFO Gaming is a must-watch in May 2022. In addition, even with the relatively bearish crypto market, UFO managed to gain over 18% in the past seven days, speaking to the tremendous potential of the project.
UFO is the primary utility asset on the platform, featuring an ERC-20 token also including a Solana-based version. In addition, UFO Gaming will include additional virtual assets as part of its economy, including the UAP token, enabling players to breed NFTs, which can only be obtained via in-game activities.
You can buy UFO on LBank, Uniswap, KuCoin, Gate.io, etc.
#2 Yield Guild Games (YGG) – $72 million
Launched in December 2020, Yield Guild Games (YGG) is a top-rated Metaverse gaming guild, currently the highest valued guild in cryptocurrency. It features a community of players looking to help each other increase their rewards from popular games and platforms like Axie Infinity, Decentraland, The Sandbox, etc.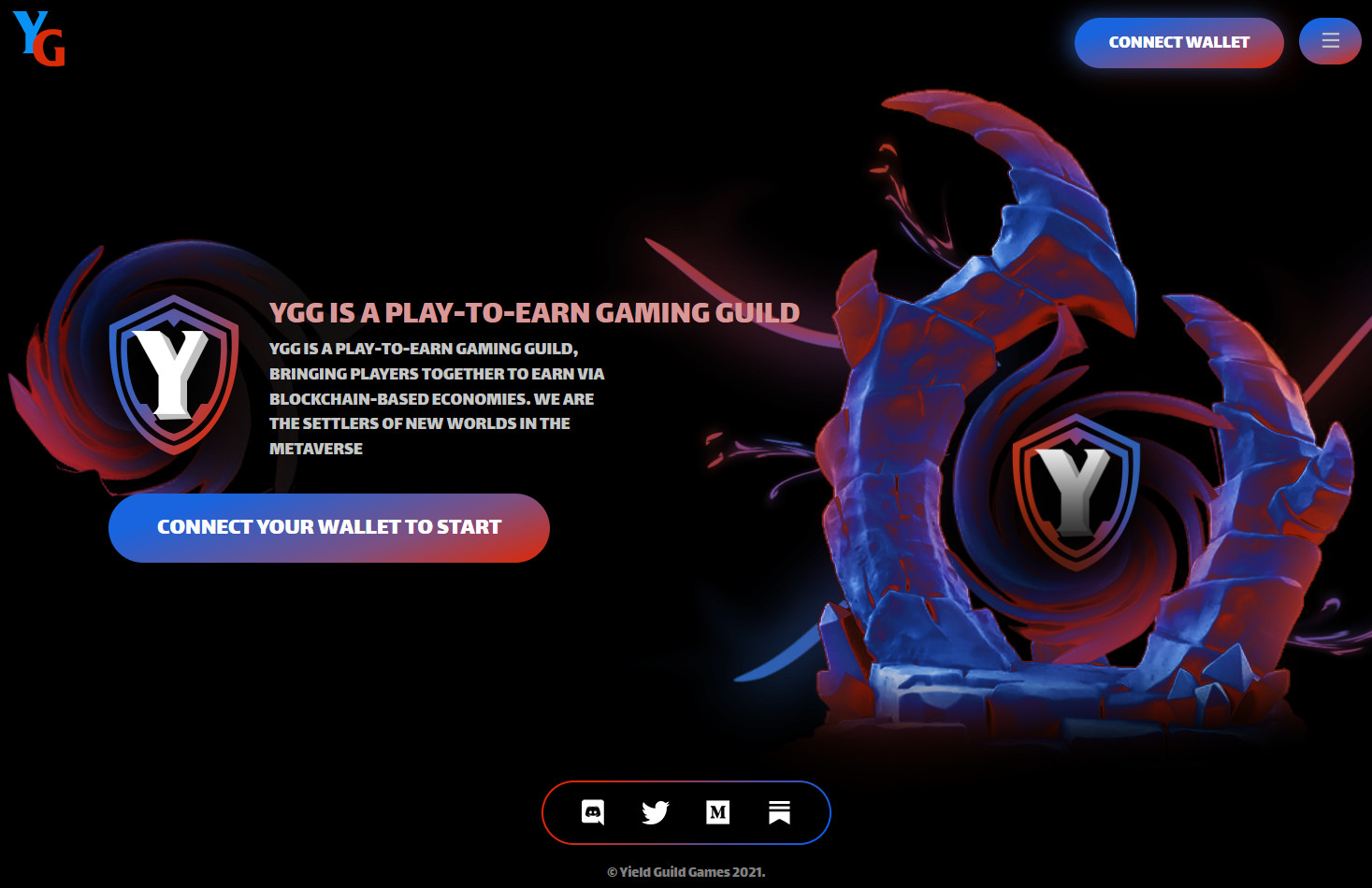 Moreover, Yield Guild Games includes a diverse portfolio of play-to-earn Metaverse crypto games, including Splinterlands, Illuvium, Decentraland, The Sandbox, Star Atlas, Axie Infinity, etc.
For those looking to join a community to get the latest updates and secrets on methods to earn significant rewards and stay up to date with the developments in the Metaverse world, we recommend checking out Yield Guild Games. Not only will users learn valuable methods to increase their rewards in top-rated games, but they can gain knowledge on upcoming projects which could show significant growth in the future.
To join Yield Guild Games, users must mint a YGG badge. The good news is that the badge is free to mint. Users only need to pay the gas fees for minting the badge, currently roughly $10.
YGG is the primary utility and governance asset for Yield Guild Games. YGG is an ERC-209 token enabling holders to vote on proposals and participate in the YGG Metaverse.
You can purchase YGG on Uniswap, Gate.io, Binance, Crypto.com, Huobi Global, Phemex, ZB.COM, Kraken, LBank, etc.
#1 Metahero (HERO) – $82 million
Launched in July 2021, Metahero (HERO) is our top pick for the most underrated and undervalued Metaverse crypto project to watch in May 2022. Metahero is building an ultra-realistic Metaverse where players will be able to scan themselves into the digital realm with the platform's proprietary 3D scanners built with the partnership of Wolf Digital World.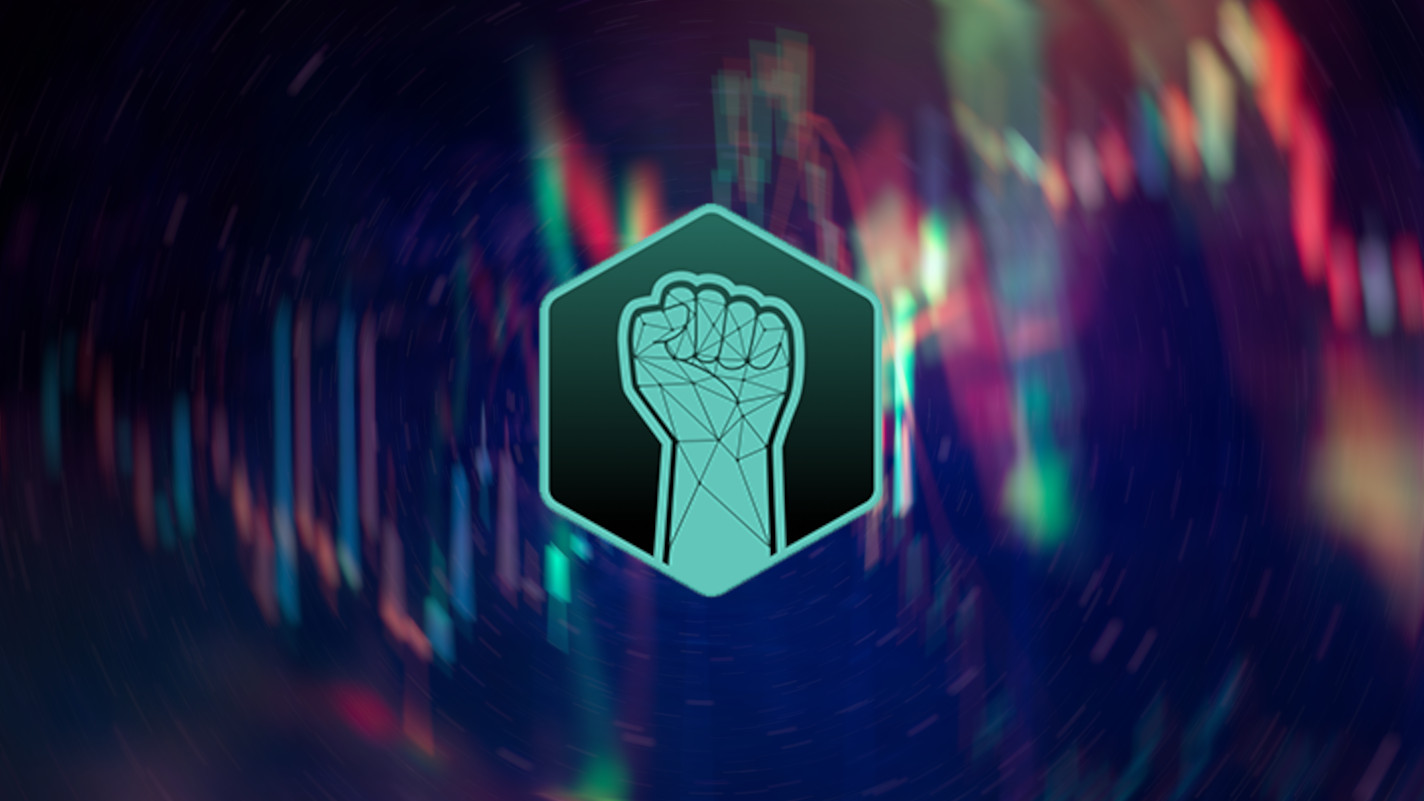 Wolf Digital World is the leader in 3D 16k scanning technology, currently utilized by AAA game developers such as CD Project, the team behind Cyberpunk 2077, and The Witcher series. The 3D scanners will enable players to create ultra-realistic replicas of themselves in minutes and upload their avatars to the Metaverse.

With a current market cap of $82 million and a unit price of $0.016, HERO is highly undervalued right now. For those looking to bet on its future, now is a perfect opportunity to Dollar-Cost Average and accumulate the token for an extremely low price.
In addition, Metahero's Metaverse is called Everdome and features its DOME token. In Q1 2022, Everdome completed its presale for the token, raising over $9 million in funding, speaking to the excellent potential and support for the project.
HERO is the primary utility token for the Metahero ecosystem, including a BEP-20 version on the BNB chain. HERO's primary utilities include paying for scanning services and interaction with the Metahero Metaverse.
You can purchase HERO on LATOKEN, Gate.io, OKX, PancakeSwap, etc.
Disclosure: This is not trading or investment advice. Always do your research before buying any Metaverse crypto coins.
Follow us on Twitter @nulltxnews to stay updated with the latest Metaverse news!
Image Source: raffinboy/123RF