Metaverse Crypto coins show significant bullish momentum today, and several cryptocurrencies see double-digit percent price growth. Now is an excellent opportunity to accumulate underrated projects that could see substantial price growth during crypto's next bull run. Today we look at our pick of the top three Metaverse crypto coins with a market cap below $90 million to watch in April 2022.
Note: The list below is ordered by the market capitalization, lowest to highest.
#3 Alien Worlds (TLM) – $80 million
Launched in April 2021, Alien Worlds (TLM) is currently one of the market's most undervalued NFT-based and Metaverse games. It features a fully-playable mining game revolving around users acquiring TLM (Trilium), the native token on the platform.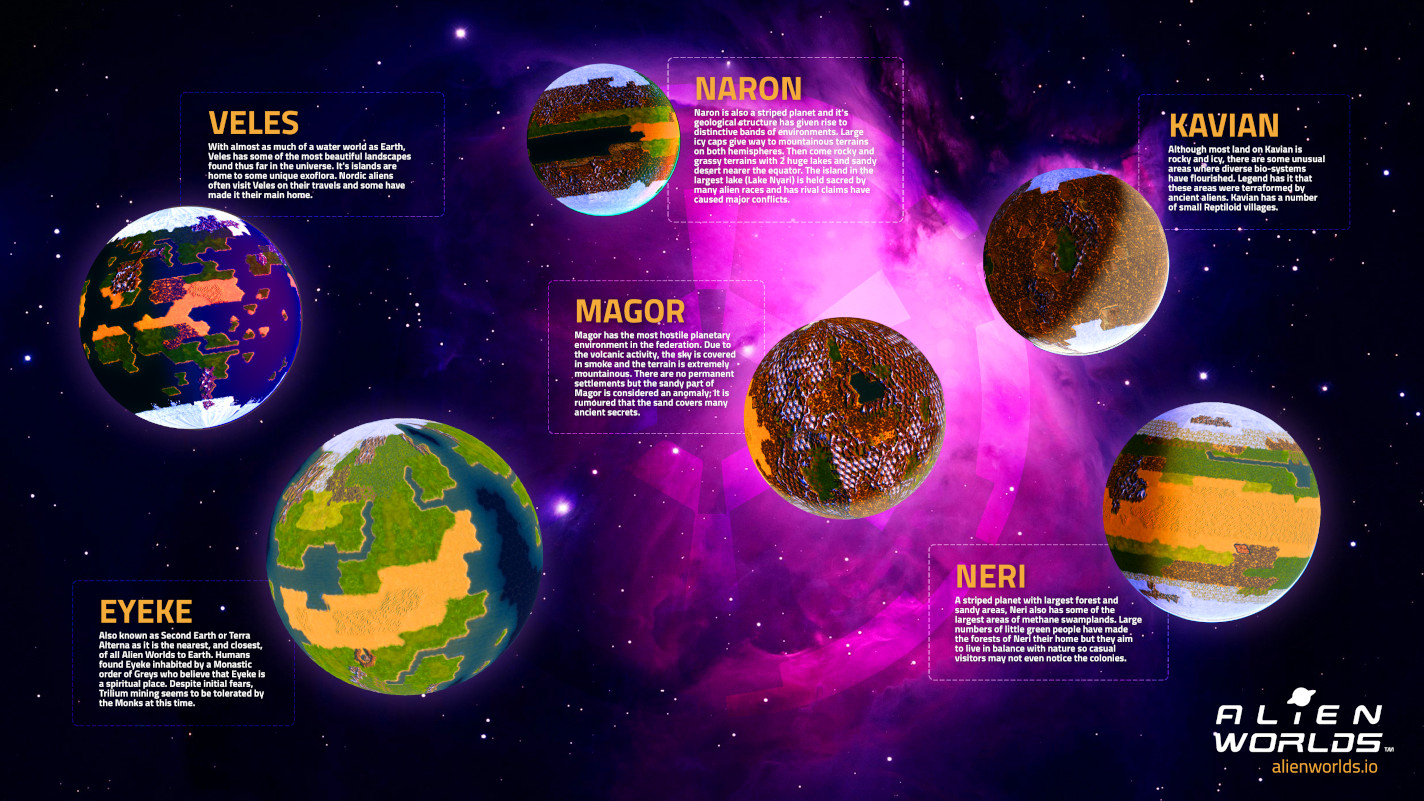 The game is built on the WAX blockchain and integrates with the BNB chains. Players can mine for Trilium in the game, the primary resource rewarded for users via the game's play-to-earn mechanic.
Users can purchase NFT tools via WAX's Atomic Assets marketplace and start mining TLM right away. The game is fully launched on the WAX mainnet and available for anyone to try.
In addition, one of the best ways to earn passive income with Alien Worlds is by leasing spacecraft with TLM tokens and sending the spacecraft on missions for periods of 2-12 weeks. This is essentially a gamified staking mechanism that enables players to earn TLM and up to five rare NFTs, which can significantly increase the earning potential for future missions.
Alien Worlds is currently highly underrated, and even though the game is officially launched, the mission NFTs aren't yet fully integrated into the game. This means that for now, users can only collect the NFTs. TLM will see significant price gains once the mission NFTs are fully integrated with the game, making this project a must-watch in April 2022.
TLM is the primary utility asset on the platform, which includes both ERC-20 and BEP-20 versions. Trilium is a governance and a utility token, enabling holders to participate in proposals initiated by the DAO, receive rewards, and lease spacecraft to send on missions. In addition, Alien Worlds enables users to purchase LAND via TLM on the WAX Atomic Assets marketplace.
You can purchase TLM on KuCoin, LBank, MEXC, WazirX, FTX, PancakeSwap, etc.
#2 Wilder World (WILD) – $85 million
Launched in May 2021, Wilder World (WILD) is yet another highly undervalued Metaverse crypto coin that hasn't seen its share of a bull market quite yet, as the game is still in its early stages and is currently in development.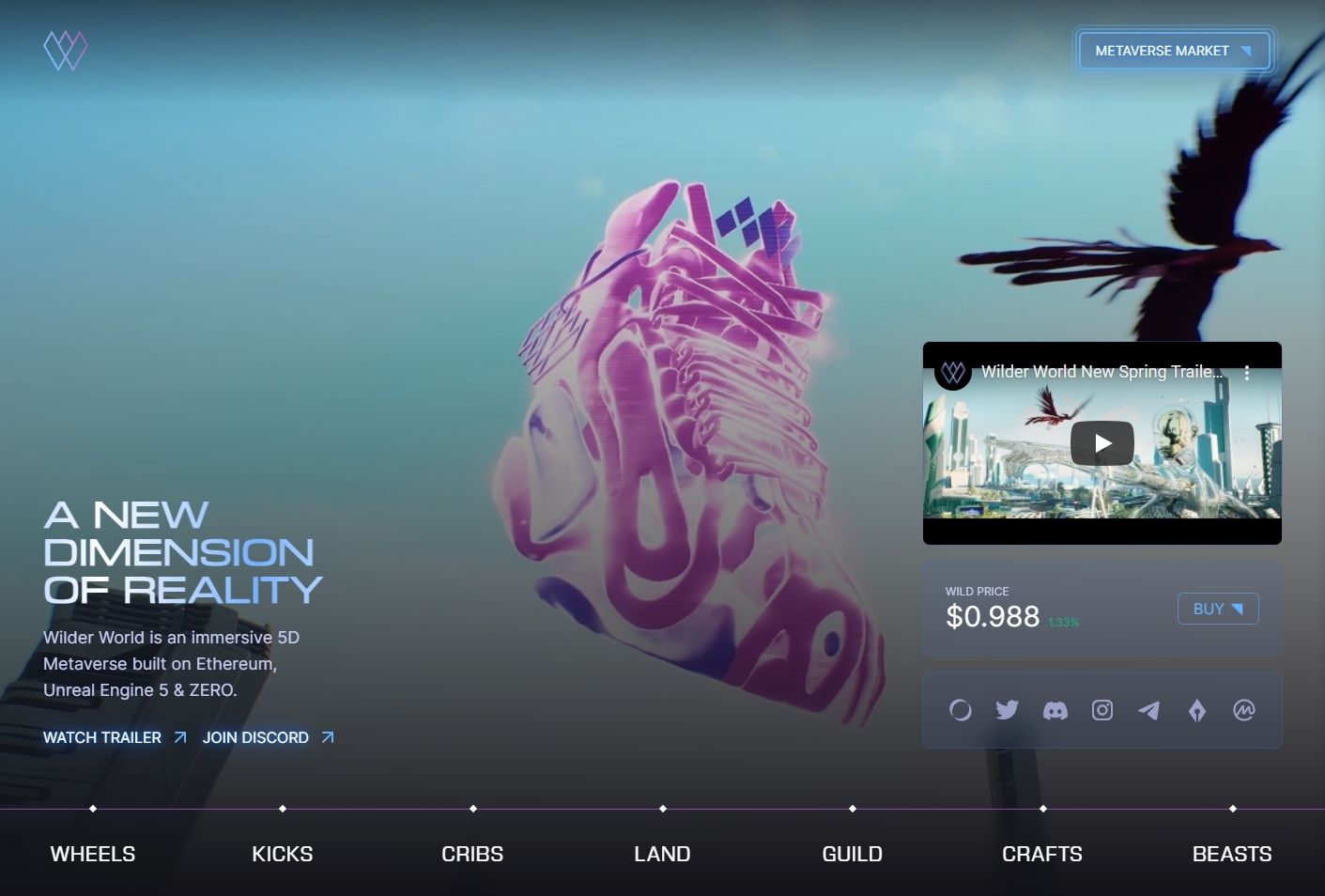 Wilder World is built with Epic Games' latest Unreal Engine 5 and will provide an immersive and engaging experience unparalleled by any other projects on the market currently. It will feature an ultra-realistic 3D world. One can think of this as the crypto version of GTA, as users can purchase virtual real estate, cars, clothes, and much more.
While Wilder World's Metaverse is still in development, its NFT marketplace is fully active and open for users to browse and make purchases. We recommend checking out its NFT marketplace as it's highly active and includes cribs, clothes, vehicles, etc.
The current Wilder World NFT collection features over 6k items, each meticulously designed by top-rated artists. In addition, Wilder World's marketplace enables users to purchase highly affordable virtual real estate costing roughly $1000 worth of WILD tokens at writing.
With a current market cap of sub $100 million, Wilder World is highly undervalued, and the fact it's built with Unreal Engine 5 makes it highly underrated and a must-watch in April 2022.
The primary asset for the platform is WILD, an ERC-20 token enabling users to buy NFTs, interact with its Metaverse, etc.
You can purchase WILD on KuCoin, LATOKEN, BitMart, Gate.io, Huobi Global, Uniswap, etc.
#1 Starlink (STARL) – $89 million
Launched in June 2021, Starlink (STARL) is a Metaverse project also built with Epic Games' Unreal Engine 5. It features a futuristic Metaverse describing itself as an expansive 3D social universe filled with creation, discovery, and exploration.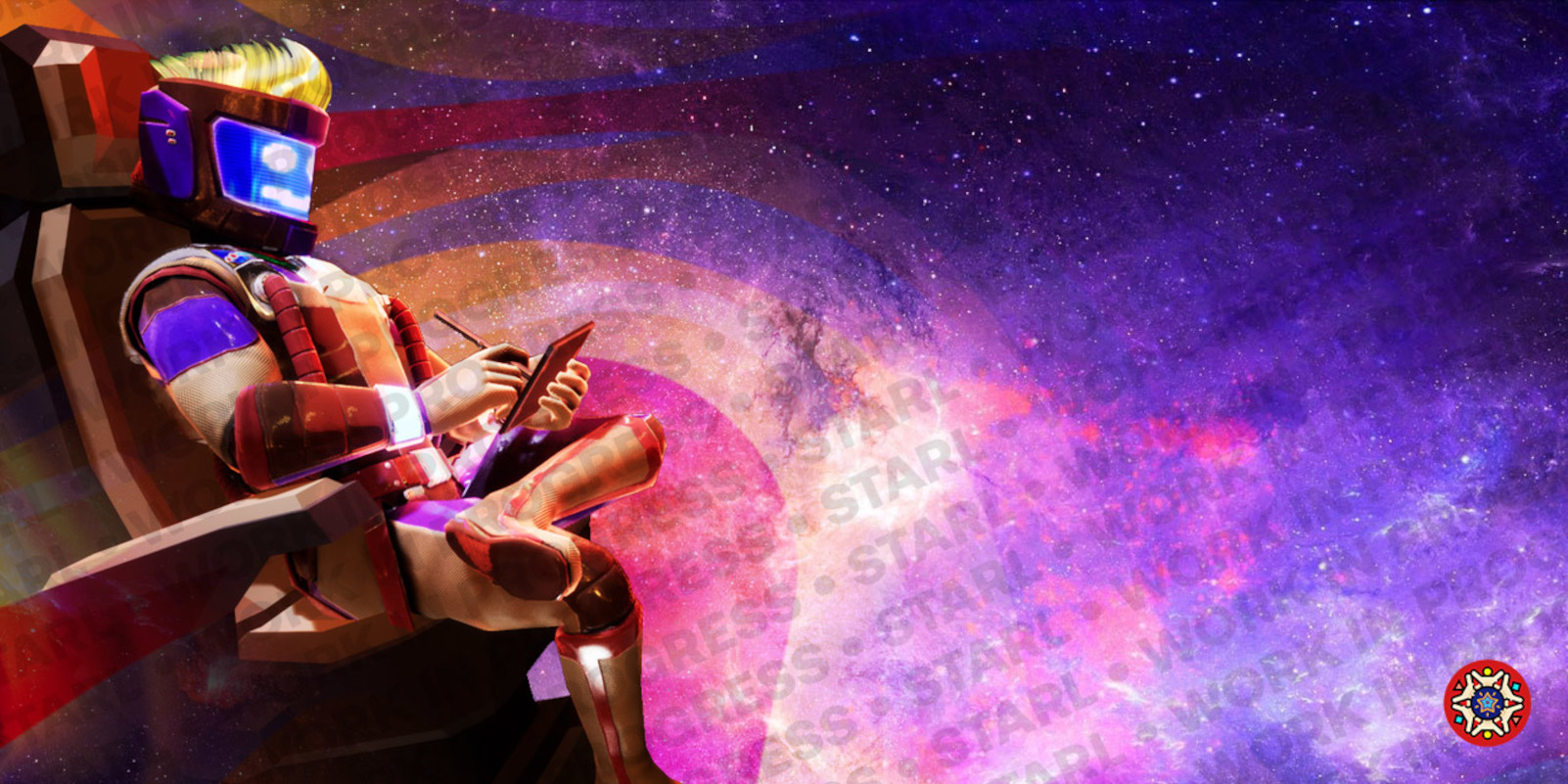 "Artistic expression, trading, gaming, and collecting assets will interact with its virtual world with a blockchain-based ecosystem and economy"
The Starlink Metaverse will include an open-world interactive virtual realm set in space. IT will feature NFT assets of living modules, satellites, spacecraft, character modification, etc.
In addition, Starlink will adopt the play-to-earn model focusing on the player, which will allow users to earn significant income by building their empires in the Starlink Metaverse.
While the game is currently in development, Starlink features its PIXELNAUT NFT collection on OpenSea. PIXELNAUTS will be used as the avatar picture in Starlink, so if you're looking to stand out in its upcoming Metaverse, consider equipping a PIXELNAUT NFT.
The NFT collection on Opensea features over 1.7k owners with 10k items at writing. The Starlink PIXELNAUT NFT collection floor price is 0.034 ETH at writing, roughly $100.
Like Wilder World, with a market cap of sub $100 million, Starlink is a must-watch in April 2022. While the project is in its early stages, when the Metaverse is inevitably released, STARL will see significant price growth. The last thing you want to do is FOMO into the bull run (like what's happening with APE right now).
STARL is the primary utility asset on the platform, an ERC-20 token built on the Ethereum blockchain. The primary use for STARL is buying NFTs on the platform, modifying in-game assets, and interacting with Starlink's upcoming Metaverse.
You can buy STARL on Uniswap, LBank, Gate.io, OKX, MEXC, etc.
Disclosure: This is not trading or investment advice. Always do your research before buying any Metaverse crypto coins.
Follow us on Twitter @nulltxnews to stay updated with the latest Metaverse news!
Image Source: kanawatth/123RF