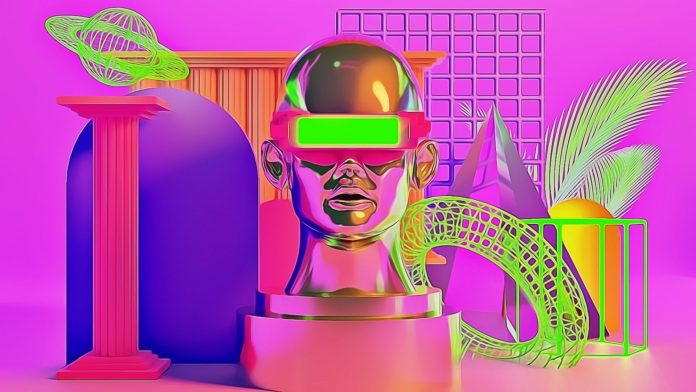 The metaverse is just a fictional version of the Internet that resembles the real world and uses technology like artificial intelligence, augmented reality, non-fungible tokens, and digital currencies. The General Metaverse tokens market capitalization is sitting at $12,912,338,609, and the current total trading volume is at $3,177,756,823.
Note: This List is sorted by their market capitalization from lowest to highest.
CEEK VR (CEEK)
Unit Price: $0.1357
Market Cap: $109,117,117
Distinct Features: Users of CEEK VR may join live performances and exclusive events with their friends from anywhere in the world at any time that is convenient. Event organizers can also profit from their creativity on this platform.
Musicians, athletes, and other digital content providers can communicate with their audience in virtual worlds directly through CEEK.
The capacity for true ownership of digital things that will travel through various digital reality contexts will be made possible through CEEK's NFT Marketplace.
The collaboration between CEEK VR and Universal Music gives fans access to live performances by major performers including Bon Jovi, Lady Gaga, U2, Sting, Ziggy Marley, and more! Future releases from CEEK feature well-known musicians, record labels, and influencers.
Recently, CEEK featured as the 1st in the Top 10 NFT Projects on CertiK with a Trust Score of 95/100. CEEK also was reported as a top gainer in BNBChain Ecosystem with Doge, SHIB, APE, CELR all behind it.
Exchange: CEEK is currently trading live on MEXC, OKX, Bybit, Phemex, and Bitget exchanges.
LUKSO Price (LYXe)
Unit Price: $8.03
Market Cap: $122,879,044
Distinct Features: LUKSO is a Proof of Stake (PoS) blockchain. PoS blockchains consume 99% less energy than Proof of Work (PoW) blockchains because no competing hash generation is required to reach consensus on the most recent canonical block head.
The New Creative Economy's interaction between brands, creators, and users will be revolutionized by LUKSO, a next-generation EVM blockchain built on the Casper PoS protocol.
Marjorie Hernandez and Fabian Vogelsteller established LUKSO. Former Lead DApp Developer at Ethereum, Fabian is the creator of ERC20 and web3.js, the two technologies that serve as the basis for the current DeFi and NFT protocols. Expert in product innovation and management Marjorie Hernandez formerly established and oversaw EY's Digital Innovation Lab in Berlin.
A multiverse blockchain network called LUKSO connects the social media, gaming, fashion, and gaming industries. Through its smart contract-based blockchain, industry-involved standardization procedures, and a cutting-edge new path in decentralized apps, LUSKO concentrates on making blockchain accessible to the general public.
Exchange: LYXe is currently trading live on KuCoin, BitMart, Gate.io, BKEX, and CoinEx exchanges.
PlayDapp Price (PLA)
Unit Price: $0.2975
Market Cap: $145,168,785
Distinct Features: The goal of PlayDapp is to assist everyone in appreciating the value of digital assets through both game-related and non-game NFTs.
The PlayDapp token (PLA) is a virtual currency that can be used to buy and sell NFT items both within games and on the worldwide C2C marketplace playdapp.com within the PlayDapp Blockchain gaming ecosystem.
Through the PlayDapp service platform, PlayDapp seeks to convert users of non-crypto games to blockchain game players. To do this, PlayDapp offers PG alternatives for playing games devoid of cryptocurrency.
In the blockchain-based PlayDapp C2C Marketplace and Tournament, everyone in the globe will be able to conduct NFT transactions without restriction.
To encourage more people to play games on the PlayDapp service platform and become crypto game users, PlayDapp will offer a variety of blockchain networks and game dApps.
Exchange: PLA is currently trading live on Binance, MEXC, Bitrue, XT.COM, and Phemex exchanges.
Disclosure: This is not trading or investment advice. Always do your research before buying any cryptocurrency or investing in any services.
Follow us on Twitter @nulltxnews to stay updated with the latest Crypto, NFT, AI, Cybersecurity, Distributed Computing, and Metaverse news!