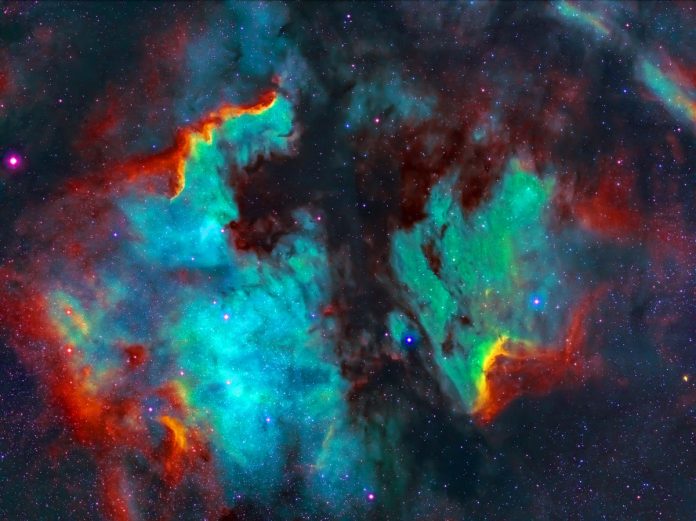 One way to judge whether the long-term potential for Metaverse crypto coins or any other cryptocurrency project is by looking at the daily trading volume. A high trading volume means there's a good amount of community support for the project, which means it has excellent long-term potential. This article looks at the top three most traded Metaverse crypto coins with a unit price below $0.2, ordered by 24-hour trading volume, lowest to highest.
Verasity (VRA)
Unit Price: $0.01978
Market Cap: $88.87 million
24-hour Trading Volume: $46 million
Launched in April 2019, Verasity is a leading Metaverse crypto coin that manages to stay at the top when it comes to trading volume. Verasity is looking to tackle the $160 billion AdTech market with its proprietary Proof of View (PoV) protocol.
Verasity's Proof-of-View protocol can differentiate between authentic human traffic and fraudulent bot traffic, thereby increasing revenue for publishers and conversions for advertisers.
A significant problem with online advertising is the amount of bot and fake traffic that ends up counting as real views by various analytics software. This ends up wasting billions for advertisers who have limited marketing budgets. It also lowers the overall conversion rates for different marketing platforms, hurting both the publishers and the advertisers.
Verasity's PoV protocol is looking to solve that problem by utilizing blockchain technology and implementing more rigorous standards for analyzing views.
Verasity also features its Esports platform, which recently partnered with Axie Infinity's GalAxie Cup, which will trial Verasity's Proof of View technology.
The GalAxie Cup is an Axie Infinity esports tournament set to commence this month. This makes VRA a must-watch in March 2022, as the project will receive quite a bit of exposure.
The native utility asset on the platform is VRA, which users can earn as a reward for watching content on Verasity's video platform. In addition, VRA features the VeraWallet, which makes it easy for users to manage their tokens.
You can purchase VRA on Gate.io, KuCoin, Bithumb, Huobi Global, OKX, Bittrex, MEXC, AscendEx (Bitmax), Poloniex, ProBit Global, HitBTC, STEX, Hotcoin Global, CoinW, Flybit, YoBit, and more.
Radio Caca (RACA)
Unit Price: $0.001302
Market Cap: $256.74 million
24-hour Trading Volume: $60 million
Launched in August 2021, Radio Caca is another highly underrated Metaverse crypto coin that manages to stay at the top of the leaderboards in trading volume, signaling robust community support for this project.
Radio Caca (RACA) is a Metaverse crypto coin featuring a Decentralized Autonomous Organization. It's also the executive manager of the highly popular Maye Musk Mystery Box NFT (Elon Musk's mom), one of the most popular NFT collections on the market.
RACA is also built its Universal Metaverse (USM), which will feature a 3D play-to-earn experience powered by blockchain technology and enable users to earn rewards for participating in its economy.
RACA's main game is Metamon, a blockchain-based game built on the BNB chain. All in-game assets in Metamon are tokenized either as NFTs or tokens, enabling full ownership to players. If you haven't yet, we highly recommend checking out RACA's Metamon.
Users can currently connect their MetaMask wallets and explore MetaMon. Keep in mind you must purchase a Metamon to start battling. Users can buy a Metamon Egg with RACA tokens.
RACA is the native utility asset on the platform utilized for interactions in RACA's USM.
You can buy RACA on Uniswap, Gate.io, Poloniex, PancakeSwap, OKX, MEXC, LBank, ZB.com, BitMart, Biswap, CoinEx, AAX, Hoo, Bibox, and more.
Alien Worlds (TLM)
Unit Price: $0.1011
Market Cap: $92.37 million
24-hour Trading Volume: $73 million
Launched in April 2021, Alien Worlds is our top pick when it comes to any Metaverse crypto coins on the market. If you haven't checked out the Alien Worlds platform, we highly recommend you visit their official website and explore its ecosystem.
Alien Worlds is an NFT-based Metaverse mining game built on the WAX blockchain and integrating with the BNB chain.
The game enables users to mine Trillium (TLM) in two main ways. Users can purchase NFT tools from WAX's AtomicHub marketplace to start earning TLM, or they can stake their TLM on the BNB chain for periods of 2-12 weeks, and upon the completing of the staking period earn a considerable reward along with rare NFTs that can increase your rewards further.
Alien Worlds features a fully functional game and ecosystem and consistently stays at the top when it comes to trading volume.

Part of the reason Alien Worlds is so underrated is that it features the most players out of any NFT-based game. In the past 30 days, Alien World saw over 1 million players, speaking to the sheer scale of its ecosystem.
The native token on the platform is TLM, which lives on both the WAX and the BNB chains. TLM can be earned as rewards for mining with NFT tools or via staking it by leasing spacecraft and sending it on missions.
You can purchase TLM on FTX, Binance, KuCoin, Gate.io, FMFW.io, WazirX, Tokocrypto, ZB.com, Binance TR, Mandala Exchange, Bitrue, Paribu, Hotcoin Global, LATOKEN, and more.
Disclosure: This is not trading or investment advice. Always do your research before buying any Metaverse crypto coins.
Follow us on Twitter @nulltxnews to stay updated with the latest Metaverse news!