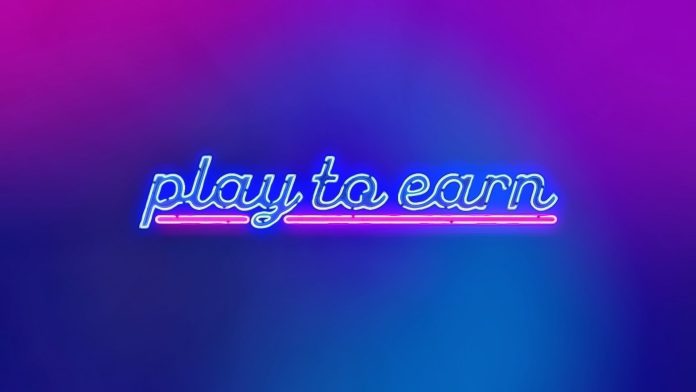 Play-to-Earn is a significant aspect of the cryptocurrency and blockchain technology industries, in which users accumulate cryptocurrencies or NFTs in a blockchain-based game and can sell them for money.
Play To Earn Tokens have a total market capitalization of $3,982,703,947 and a total trading volume of $2,108,093,396 in the last 24 hours.
Note: This List is sorted by their market capitalization from lowest to highest
Defina Finance (FINA)
Price Unit: $0.01382
Market Cap: $776,053
Distinct Features: Defina Finance distinguishes itself by offering players a diverse range of gameplay types, factions to pick from, and daily goals to fulfill.
Defina Finance is a play-to-earn game that integrates DeFi and NFT, whereby its users can own and monetize assets earned while playing the game. Defina's goal is to bring blockchain to millions of players and to build a community where people may earn money while playing and influence the course of the Defina game.
The storyline and background of Defina are generated solely through story writing contests, making it a community endeavor.
The team plans to include traditional play-to-earn games such as virtual land sales, a Defina retail store, NFTs, and professional Esports competitions in its roadmap.
Exchange: FINA is currently trading live on Bitrue, CoinTiger, BitMart, MEXC, and BKEX.
COGI (COGI)
Price Unit: $0.01627
Market Cap: $1,000,916
Distinct Features: The project's purpose is to provide a gateway that connects traditional businesses and users to Blockchain and cryptocurrency.
COGI is an acronym that stands for Cryptocurrency Online Gateway Infrastructure.
COGI Chain is a Layer 1 Proof of Authority (PoA) blockchain with benefits such as fast transactional speed and large network scalability, high security, integration of zero-knowledge proof (ZKP) technology, which can quickly process 10000 transactions per second, and friendly user experience when interacting with Blockchain and Blockchain integration services (especially traditional users).
COGI Bridge is one of the COGI ecosystem's core products, assisting with token transfers between networks and bringing money flows from external networks into the COGI Chain.
Exchange: $COGI is currently trading live on PancakeSwap (V2).
Seascape Crowns (CWS)
Price Unit: $0.2478
Market Cap: $1,004,306
Distinct Features: The staff at Seascape Network takes pride in their expertise in traditional gaming, which allows them to integrate DeFi mechanics into games for a wide range of gamers.
Seascape Network is a monetary ecosystem made up of gamers, developers, and influencers.
The Seascape Network allows users to smoothly enter the realm of blockchain gaming and decentralized finance by gamifying the process of onboarding new users into the DeFi ecosystem from start to end and removing difficult hurdles.
Crowns are the Seascape Network's official currency. As such, they are intended to reward all important stakeholders in the network with the ability to purchase games and services on the Scape Store, stake in Seascape Defi to earn yields, and Mint and Sell Seascape standard NFTs.
Exchange: CWS is currently trading live on KuCoin, Gate.io, MEXC, AscendEX (BitMax), and Hotbit.
Disclosure: This is not trading or investment advice. Always do your research before buying any cryptocurrency or investing in any services.
Follow us on Twitter @nulltxnews to stay updated with the latest Crypto, NFT, AI, Cybersecurity, Distributed Computing, and Metaverse news!