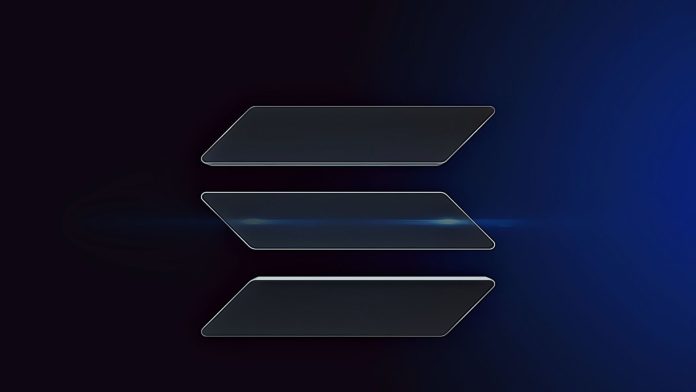 Solana is a highly functional open-source project that relies on the permissionless nature of blockchain technology to offer decentralized finance (DeFi) solutions. Solana Tokens have a total market capitalization of $77,486,648,250 and a total trading volume of $55,679,069,816. Let's look at some of these Solana-based tokens poised to do well in November 2022.
Note: This List is sorted by their market capitalization of the lowest to highest
Zebec Protocol (ZBC)
Unit Price: $0.00997
Market Cap: $7,312,681
Distinct Features: Through personalized metal debit cards, Zebec enables employees to seamlessly convert their real-time liquidity to fiat currency.
Zebec is a continuous Settlement Protocol that enables users to transmit payments and distributes them every single second, revolutionizing payroll, cash flow, and token vesting.
They have raised $21M from industry heavyweights like Distributed Global and Coinbase. They are introducing the first on-chain payroll product in the world with integrated complete tax withholding and the first debit card for Solana wallets.
According to the website, Zebec enables the composable transfer of
value starting with Zebec Payroll. Recently, Zebec officially announced the release of Zebec 2.0 on Mainnet.
ZEBEC V2 RELEASES ON MAINNET 📢📢

⛵️Zebec is officially announcing the release of Zebec 2.0 on Mainnet. Thank you everyone for being patient with us! Our team has worked endlessly to bring you some new features that could make your Zebec experience better, faster, and bolder!⚡️ pic.twitter.com/1TqxW9AJBr

— Zebec Protocol ⛵ (@Zebec_HQ) November 14, 2022
Exchange: ZBC is currently trading live on MEXC, Bybit, OKX, Bitget, Gate.io, KuCoin, Gemini, and Hotcoin Global.
Marinade Staked SOL (MSOL)
Unit Price: $15.64
Market Cap: $7,799,018
Distinct Features: The community created Project Marinade without using venture capital or token sales.
The Solana Foundation supports Marinade.finance, the first liquid staking protocol built on Solana. The users stake their SOL tokens with Marinade, which uses automatic staking strategies to assign the SOL to validators.
The users then receive "staked SOL" tokens, known as mSOL, which they can use in the DeFi world or exchange at any time for their original SOL tokens to unstake.
The price of mSOL increases in relation to SOL, with benefits accruing to the staked SOL beneath it. Withdrawing your SOL is always possible, either instantly or after paying a small charge and unstaking first. On secondary marketplaces, you can also trade directly at the current rate between mSOL and SOL.
Exchange: MSOL is currently trading live on Bitget, BitMart, AAX, Coinbase Exchange, and Gate.io.
Solend (SLND)
Unit Price: $0.3055
Market Cap: $8,901,111
Distinct Features: Solend is a decentralized lending and borrowing protocol on Solana.
Solend is the autonomous interest rate machine for lending on Solana. Solend can scale to be 100 times quicker and 100 times less expensive on Solana. The primary purpose of Solend is to be the best user-friendly and secure option on Solana, as indicated on the website.
You can accomplish the following using Solend:
Receive interest
Borrow
Long-Short Leverage
Data from the site revealed that the Total assets supplied are at $45.9M, while the Total assets borrowed are at $18.8M.
Using Solend, users can earn interest and borrow 77 assets across 43 pools on the fastest, lowest fee, and most scalable DeFi lending protocol.
Exchange: SLND is currently trading on MEXC, Gate.io, LATOKEN, and Jupiter.
Disclosure: This is not trading or investment advice. Always do your research before buying any cryptocurrency or investing in any services.
Follow us on Twitter @nulltxnews to stay updated with the latest Crypto, NFT, AI, Cybersecurity, Distributed Computing, and Metaverse news!
Image Source: valedol/123RF // Image Effects by Colorcinch