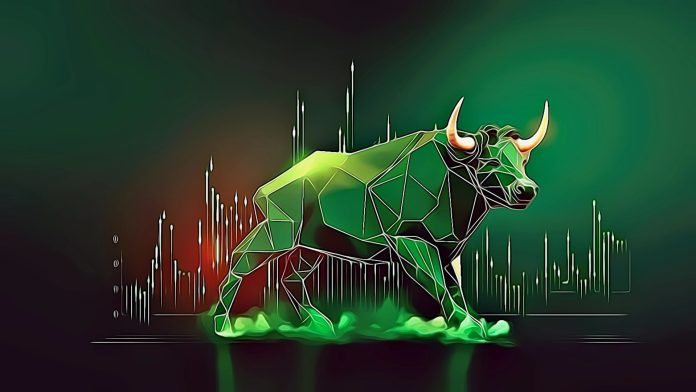 As Bitcoin regains momentum and surpasses the $30,000 mark, the entire cryptocurrency market is experiencing a renewed sense of confidence. This resurgence in Bitcoin's value has brought about a ripple effect in the altcoin space, with several coins showing signs of life. Among the top three coins to watch as Bitcoin leads into a potential bull market are Solana ($SOL), TON Crystal ($TON), and Hedera Hashgraph ($HBAR).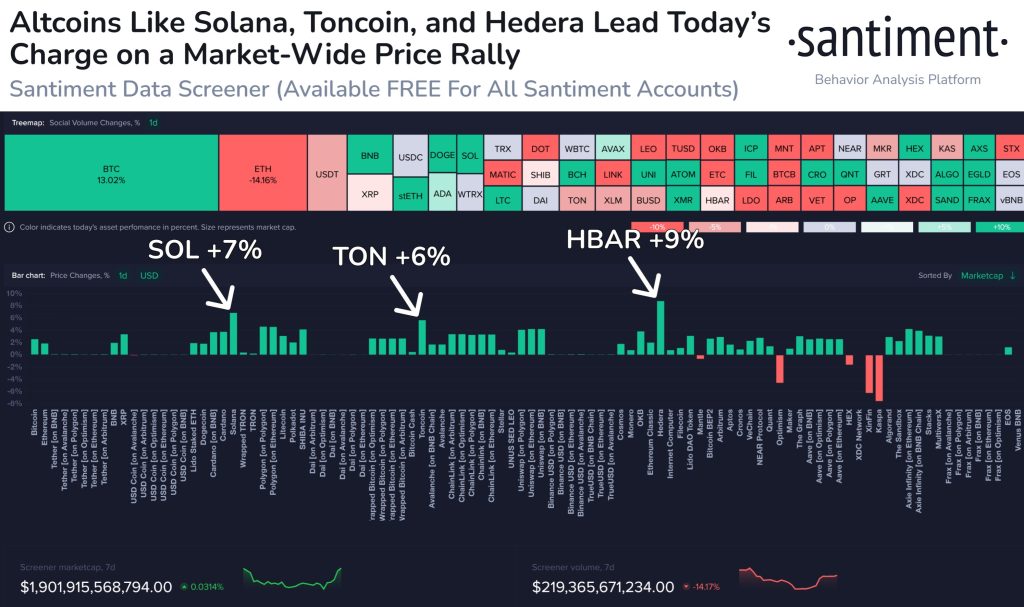 Solana And Toncoin Focus
Solana has emerged as a standout performer, riding on the wave of its high-speed, scalable blockchain platform. Its innovative technology and growing ecosystem have captured investors' attention, leading to increased adoption and price appreciation. TON Crystal, developed by the Telegram Open Network, has been gaining traction due to its promise of fast and secure transactions. Investors are drawn to its potential to bridge the gap between traditional finance and blockchain technology.
Hedera Hashgraph Focus
Hedera Hashgraph, with its focus on security and efficiency, has also caught the eye of the crypto community. Its unique consensus algorithm offers high throughput and low fees, positioning it as a potential solution for various real-world applications. As FOMO (Fear of Missing Out) levels rise alongside these coins' upward trajectories, it's essential to remain vigilant about the pace of price movements.
Other Factors To Consider
It's worth noting that while these coins are showing promising signs, the cryptocurrency market remains inherently volatile. The bullish narratives around $SOL, $TON, and $HBAR are contingent on numerous factors, including market sentiment, technological developments, and regulatory shifts. As investors consider these coins, they must stay informed about the broader market dynamics and exercise caution.
Conclusion
Finally, as Bitcoin's resurgence bolsters the crypto market, Solana, TON Crystal, and Hedera Hashgraph stand out as coins to monitor closely. Their unique value propositions, technological advancements, and potential real-world applications contribute to their bullish narratives. However, it's crucial to approach the market with careful consideration and awareness of the ever-changing landscape.
Disclosure: This is not trading or investment advice. Always do your research before buying any cryptocurrency or investing in any services.
Follow us on Twitter @nulltxnews to stay updated with the latest Crypto, NFT, AI, Cybersecurity, Distributed Computing, and Metaverse news!
Image Source: handmadepictures/123RF // Image Effects by Colorcinch