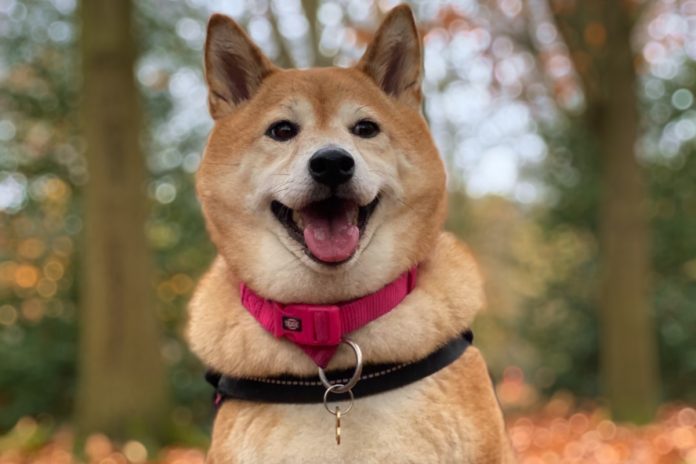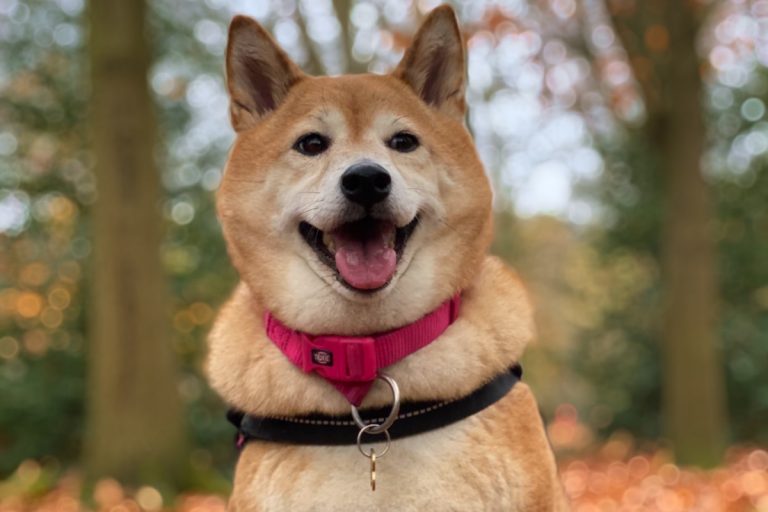 If you're looking for high-risk, high-reward investments, meme coins make for a perfect choice. This article looks at the top three trending meme coins on CoinMarketCap for today, December 22nd.
SHIBA INU (SHIB)
Today's seventh most trending cryptocurrency on CoinMarketCap is Shiba Inu, the king of all meme coins.
After hitting an all-time high of $0.0000844 on October 25th, SHIB has been on a downwards trajectory ever since. However, after recently rebounding from $0.00002887 on December 20th, the price has seen quite a significant bullish trend.
Today SHIB's price increased by 6%, currently trading at $0.00003342. Its market cap is a whopping $18.3 billion placing it as the 13th largest cryptocurrency.
In recent news, BitPay announced its support for Shiba Inu for payments through its portal.
ATTENTION: #shibarmy, we're excited to announce consumers can now pay and merchants can immediately accept Shiba Inu (SHIB) for payments. Read more: https://t.co/xnWbmqMdzX #SHIB #shibainu #crypto pic.twitter.com/zCretwh87S

— BitPay (@BitPay) December 9, 2021
Users can now buy, store, swap, and spend SHIB directly through the BitPay app.
Baby Floki Billionaire (BabyFB)
The fifth most trending cryptocurrency on CoinMarketCap, and the second-highest trending Meme is Baby Floki Billionaire, a meme coin based on the son of the famous and now trending coin Floki.
BabyFB is the latest coin for meme and dog coin lovers. It was launched back in October and managed to keep a relatively high trading volume for over two months. That's quite an achievement for Baby Floki Billionaire, as usually, most meme coins die out within months.
When it comes to the tokenomics of BabyFB, there's a high sell tax of 18% with no buy tax. This increases buy pressure and discourages selling the token. It seems that this economy worked out for BabyFB as the above tokenomics keep the trading volume high.
At the time of writing, BabyFB is trading at $0.000000003325, up over 55% in the past 24 hours. Its fully diluted market cap is $3.3 million with a 24-hour trading volume of $1 million.
NOSHIT (NSH)
NOSHIT is the third most trending cryptocurrency on CoinMarketCap and the first most trending meme coin today.
As the name suggests, NOSHIT describes itself as the ultimate shitcoin. According to their official website:
"NOSHIT Coin is an honest utility token that doesn't pretend to solve the world problems. It only focuses on the NOSHIT Community, with the only goal of building an attractive and profitable ecosystem."
The team will feature prize-winning dApp games, reviews and audits, community engagement rewards, and in-game NFTs and NOSHIT collections.
Check out NOSHIT's journey to URANUS!
At the time of writing, NOSHIT is trading at $0.000000000008045 (that's 11 zeroes), with a market cap of $788k. Its 24-hour trading volume is $186k with a self-reported circulating supply of 100 quadrillion.
You can purchase NOSHIT on PancakeSwap.
Disclosure: This is not trading or investment advice. Always do your research before buying any cryptocurrency.
Follow us on Twitter @nulltxnews to stay up to date with the latest cryptocurrency news!