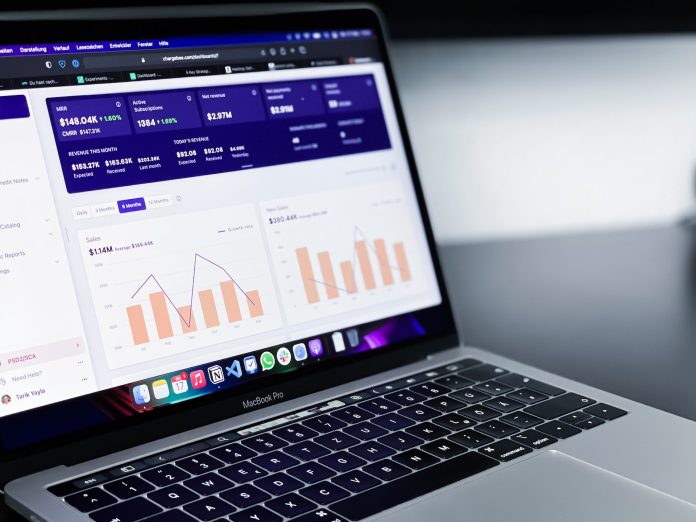 Analytics Tokens are utility tokens that run programs, trading environments, or portfolio management platforms that provide analytical solutions for the Blockchain space. Analytics Tokens have a total market capitalization of $663,714,720 and a total trading volume of $41,373,282.
Note: The tokens are ordered by market capitalization from lowest to highest.
QUARTZ (QUARTZ)
Unit Price: $2.16
Market Cap: $11.17M
Distinct Features: $QUARTZ Holders have the power to choose how the protocol spends the fees it receives and can propose joint ventures with other protocols and organizations.
A multichain DeFi platform called Sandclock aims to develop ultra-programmable money by utilizing cutting-edge yield generation techniques. Sandclock unlocks the programmability of capital by separating principal from yield and enables users to divide any of them to develop their strategies.
The design possibilities are endless, ranging from contributions to DCA vaults, corporate CSR management, zero-loss contributions, investments, and subscription services, to the creation of DAOs that give NFT floor undercutters access to exit liquidity.
The Sandclock team is working on converting 50 million more non-crypto users to web3 soon. The ecosystem governance token for Sandclock is $QUARTZ.
Exchange: QUARTZ is currently trading live on KuCoin, BKEX, and Bilaxy with a 24-hour trading volume of $476,938.
DEXTools (DEXT)
Unit Price: $0.1138
Market Cap: $11,218,739
Distinct Features: The high-quality data delivered by DEXTools' extensive infrastructure is prioritized as dependable and real-time.
A program and trading environment called DEXTools gives information about all the decentralized markets. DEXT became the main hub of Defi trading as it is today due to the DeFi community's widespread adoption of DEXTools.
DEXTools enables you to understand your trading, investments, and the current cryptocurrency market by integrating blockchain data into one complete UI.
The native utility token DEXT is used to access the premium trading group and community projects and to access the top-tier capabilities of the app by holding or monthly subscription.
Exchange: DEXT is currently trading live on Coinbase Exchange, BKEX, CoinEx, and KyberSwap Classic (BSC) with a 24-hour trading volume of $252,100.
Shapeshift FOX Token (FOX)
Unit Price: $0.03957
Market Cap: $14,934,153
Distinct Features: The user always has control over their keys, making ShapeShift a 100% self-custody platform. ShapeShift does not collect users' data and does not charge any fees for trading.
ShapeShift is a cross-chain, borderless cryptocurrency trading platform and portfolio manager promoting user autonomy. Trading is entirely decentralized on ShapeShift.
As opposed to central exchanges, you trade with other users, and there isn't a middleman in charge of your keys. Because it doesn't keep any customer funds, ShapeShift is exceptional because it has never lost a single user's money.
It is a platform for trading, tracking, purchasing, and earning that is free and open source. It's community-owned, Private, Non-custodial, and Multi-chain.
Exchange: FOX is currently trading live on MEXC, Huobi Global, Gate.io, Coinbase Exchange, and LATOKEN with a 24-hour trading volume of $742,054.
PARSIQ (PRQ)
Unit Price: $0.08757
Market Cap: $14,962,496
Distinct Features: To automate various workflows, they enable users — individuals, businesses, and enterprises — to connect any events occurring on one blockchain to any other off-chain apps or devices in real-time and at scale.
As a next-generation platform for monitoring and intelligence, PARSIQ touts itself as providing analytics solutions for blockchain technology across various businesses. Users may now create fast notifications, discover new use cases for their applications, and monitor network activities in real-time.
For real-time blockchain monitoring, PARSIQ uses proof-of-custody and proof-of-solvency consensus techniques.
Developers that wish to make full use of PARSIQ have access to a dedicated programming language. Still, anyone can use the technology using visual editors that use drag-and-drop templates.
Exchange : PRQ is currently trading live on MEXC, OKX, KuCoin, CoinTiger, and Huobi Global with a 24-hour trading volume of $930,235.
Disclosure: This is not trading or investment advice. Always do your research before buying any cryptocurrency or investing in any services.

Follow us on Twitter @nulltxnews to stay updated with the latest Crypto, NFT, AI, Cybersecurity, Distributed Computing, and Metaverse news!