There is an interesting correlation between cryptocurrencies and lending. Various companies have come and gone in this regard, some more legitimate than others. The following four companies providing true cryptocurrency lending services are ranked in terms of overall market dominance. Each company offers its own advantages and potential drawbacks, which makes them all worth keeping tabs on.
#4 Kiva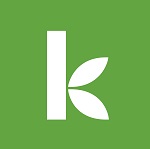 It has to be said, Kiva is a very different company when it comes to cryptocurrency-backed loans. More specifically, this company lets cryptocurrency users extend loans to those in need, primarily people suffering from the lack of access to financial services. The company boasts a 96.9% repayment rate, which is a very high number in terms of cryptocurrency-related loans. These loans are usually extended to fund agriculture, education, art ventures, among other things.
#3 BTCPop

Introducing Bitcoin peer-to-peer banking is an interesting business model, albeit one difficult to pull off. BTCPop has been around for several years now, and the company offers a few interesting business models. More specifically, there is the reputation-based Bitcoin lending, which removes the need for credit scores. Another option is to fund business ideas, but without relying on the ICO business model.
BTCPop also provides an exchange service, which lets users exchange cryptocurrencies to other assets alike. It doesn't support fiat currencies as of right now, but the functionality can still be appealing to the right individuals. Perhaps the oddest service is the proof-of-stake option. Users can put their altcoins in a pool to increase their staking rewards alike. For now, BTCPop is mainly of interest for its lending services, as that is the bread and butter of their service.
#2 Nexo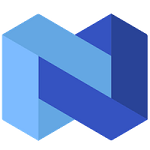 Nexo is positioning itself as the world's first instant crypto-backed loans provider. The firm is confident there is no reason for enthusiasts to sell their crypto holdings. Instead, they should use it for loan services to capitalize on the momentum of cryptocurrencies. Users who apply for a loan through Nexo will benefit from the guaranteed approval process without hidden fees and flexible repayment options. Nexo also prides itself on using strict KYC and AML compliance standards.
#1 SALT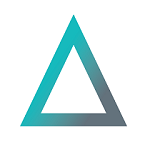 Blockchain-backed loans are seemingly becoming a lot more commonplace in this day and age. It is expected SALT will play a very big role in this regard, as the company specializes in streamlining the loan application process as a whole. Users can get verified the same day and customize their loan as they see fit. Similar to all other platforms on this list, there is no credit score or credit history requirement.
SALT allows users to leverage their blockchain assets to secure cash loans. The cash is deposited directly into one's bank account. At this time, SALT can legally operate in 30 jurisdictions worldwide, and that number is expected to increase as more time progresses. Furthermore, users' digital assets are kept in multisig wallets for safekeeping, which offers an extra layer of security for SALT clients.
---
What is your favorite lending platform? Let us know in the comment section below!
Image(s): Shutterstock.com