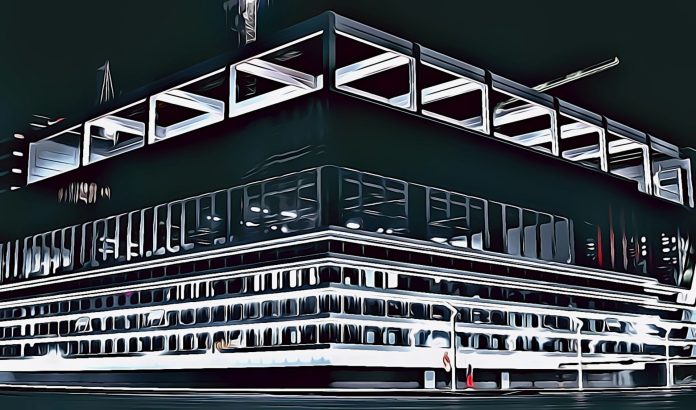 Logistics refers to the careful preparation and performance of a challenging operation, controlling the movement of commodities between the site of production and the point of consumption to meet demand. Logistics Tokens have a total market capitalization of $1,933,119,297 and a total trading volume of $58,796,627. 
Note: The tokens are ordered by their market capitalization from lowest to highest.
Smart MFG (MFG)
Unit Price: $0.005451
Market Cap: $2,033,549 
Distinct Features: Smart MFG asserts to pioneer and create a smart manufacturing blockchain process architecture protocol(patent pending).
The world's first 3D NFT Marketplace, Smart MFG, already a top blockchain supply chain company, is dedicated to enabling creators, industrial designers, and makers to own, market, sell, and authenticate their digital assets (CreatorFi), as well as gamers to accelerate their play-to-earn opportunities (GameFi).
Since 2018, Smart MFG has been manufacturing and launching 3D parts into space for the greatest aerospace and defense firms in the world, utilizing NFT technology in blockchain supply chains. 
The use of NFTs in 3D communities is now being expanded in order to create an Open Metaverse and support the Create-To-Earn economy.
Exchange: MFG is currently trading live on BKEX, Uniswap (V3), and Bancor Network with a 24-hour trading volume of $15,064.28.
Blocery (BLY)
Unit Price: $0.008059
Market Cap: $4,436,538
Distinct Features: By leveraging 4IR technologies, Blocery provides a new agricultural goods supply chain ecosystem. With their new effective supply chain system, a transparent and trustworthy value chain will be displayed.
Blocery, a blockchain-based ecosystem for a trusted food supply chain, stores immutable data, such as the production, distribution, and sales history of agricultural goods, on the blockchain.
Blocery offers a more effective means of conducting business throughout the food supply chain. Everyone who uses it gains from a safer, more intelligent, and more sustainable food supply chain environment.
Exchange: BLY is currently trading live on MEXC, Gate.io, LATOKEN, Bithumb, and BitGlobal with a 24-hour trading volume of $202,891
TE-FOOD (TONE)
Unit Price: $0.01688
Market Cap: $9,611,439
Distinct Features: To help complete supply chains track and trace their products, TE-FOOD offers a full range of tools and solutions.
TE-FOOD is a farm-to-table food traceability solution built on the blockchain. Transparency in the food business is part of its aim.
TE-FOOD aims to provide customers with the tools they need to increase consumer trust and brand exposure, obtain deeper supply chain information to increase operational efficiency, adhere to export laws, protect their brands from counterfeiting, and carry out product recalls more quickly. 
As an end-to-end solution, TE-FOOD provides a wide range of components for the whole supply chain to detect monitored items and batches, record the data, store it on blockchain, process the data, and display it to the customer.
Exchange: TONE is currently trading live on KuCoin, Coinbase Exchange, Uniswap (V3), and Uniswap (V2) with a 24-hour trading volume of $516,962.
Electra Protocol (XEP)
Unit Price: $0.0005679
Market Cap: $9,972,707
Distinct Features: By itself, Electra Protocol is a stand-alone, extremely quick, secure, and cost-effective method of exchanging data. 
A proof-of-stake open-source platform called Electra Protocol runs on a constantly evolving and developing blockchain. 
Its main goal is to create a quick and safe cryptocurrency with processing fees significantly lower than the norm.
Electra Protocol sees itself as a popular data money payment processing solution with its native token, XEP, without the complexity of the present forms of payment infrastructures. One can see its potential when paired with its main product, ElectaPay.
Exchange: XEP is currently trading live on MEXC, PancakeSwap (V2), Finexbox, Bittrex, and Crex24 with a 24-hour trading volume of $172,281.
Disclosure: This is not trading or investment advice. Always do your research before buying any cryptocurrency or investing in any services.
Follow us on Twitter @nulltxnews to stay updated with the latest Crypto, NFT, AI, Cybersecurity, Distributed Computing, and Metaverse news!

Image Source: sergey raikin/Unsplash// Image Effects by Colorcinch