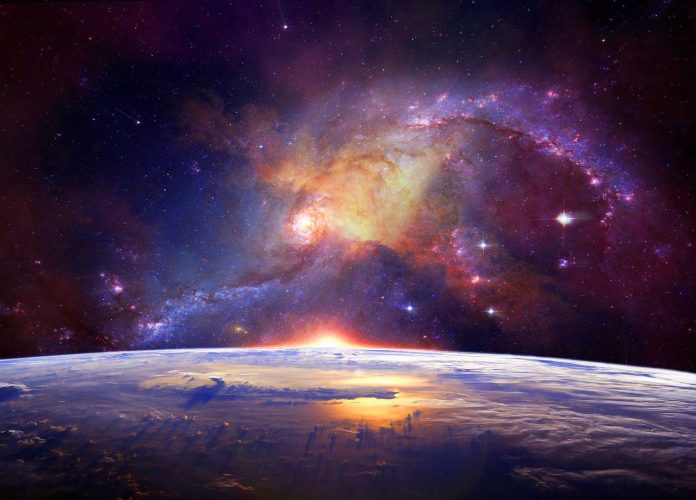 Metaverse coins are the current hype in crypto, and many people are looking to make significant gains on their investments by buying a relatively unknown and undervalued project. In this article, we handpick 4 Metaverse coins with great long-term potential and a price of under $0.01. The Metaverse coins below are listed based on unit price, lowest to highest.
UFO Gaming (UFO) – $0.000024
UFO Gaming is a decentralized gaming platform built on Ethereum whose vision is to bridge traditional games with blockchain tech.
UFO Gaming features the UFO cryptocurrency, the native utility token used in their Dark Metaverse. Each planet in UFO Gaming's Metaverse will include a unique set of games and allow players to purchase pieces of land via NFTs.
The most recent news regarding UFO Gaming is their current KuCoin listing which went live on December 16th. Users can now purchase UFO on KuCoin using USDT.
The recent KuCoin listing is a big reason for UFO Gaming's bullish momentum this week, as KuCoin is a significant exchange that's relatively selective when it comes to listing tokens.
At the time of writing, UFO Gaming is trading at $0.000024, with a 24-hour trading volume of $22 million. There are 25.7 trillion UFO tokens with a market cap of $609 million.
You can purchase UFO on KuCoin, Uniswap, Gate.io, MEXC, LBank, 0x Protocol, ShibaSwap, and more.
Starlink (STARL) – $0.000037
Starlink is looking to build the first truly decentralized Metaverse. It describes itself as the first community-owned decentralized virtual project. STARL is built on Ethereum and is the governance token for the Starlink Ecosystem.
STARL allows users to buy, sell and trade virtual items like Satellites, Spacecraft, and Lands. Users can currently sign up with MetaMask and create a profile on Starlink free of charge. Unfortunately, the cheapest items for Starlink cost roughly $40,000, which is quite a sizeable investment.
STARL has a total supply of 10 trillion, with a circulating supply of 9.9 trillion. At the time of writing, Starlink's market cap is $373 million.
You can purchase the Starlink token on a few exchanges, including OKEx, Gate.io, Uniswap, ShibaSwap, and more. If you're in the US, we recommend using Uniswap to trade STARL.
Radio Caca (RACA) – $0.00281
Radio Caca is Maye Musk's exclusive NFT manager. RACA is the native token for the Universal Metaverse. The USM metaverse is a 3D planet world where users can own lands, build stores on their properties, and play or create various games.
Radio Caca is also a decentralized organization (DAO) operated by internet-native individuals all over the globe.
At the time of writing, RACA is trading at $0.002809, with a 24-hour trading volume of $123 million. Its market cap is $510 million, with a circulating supply of 181.85 billion.
You can purchase RACA on a variety on Poloniex, Gate.io, PancakeSwap, MEXC, and more. If you're in the US, PancakeSwap is the best option as it offers low fees with no GEO restrictions.
inSure DeFi (SURE) – $0.0096
inSure DeFi describes itself as a world-first DeFi insurance system with staking power. Its goal is to provide stability and protection to the crypto world, helping investors avoid scams and drastic devaluations.
Think of it as an insurance policy for your crypto portfolio. inSure DeFi is classified as a Metaverse coin since the platform can provide insurance to DeFi Metaverse platforms.
InSure DeFi includes a multichain token called SURE that lives on both the Ethereum and Binance Smart Chain and acts as the native cryptocurrency on the platform.
inSure offers a wide variety of coverages for your portfolio. For sizes up to $1000, users can purchase a policy for 2,500 SURE, which is $24 at the time of writing. The coverages go as high as up to $140,000 for 500,000 SURE, which is roughly $4,800 at writing.

Overall, inSure is a great concept that should be used by investors looking for further protection against scams and drastic devaluations.
At the time of writing, SURE is trading at $0.0096, with a 24-hour trading volume of $1.4 million. SURE has a market cap of $257 million with a circulating supply of 26.79 billion tokens.
You can purchase SURE on Uniswap, PancakeSwap, QuickSwap, and more.
Disclosure: This is not trading or investment advice. Always do your research before buying any cryptocurrency.
Follow us on Twitter @nulltxnews to stay up to date with the latest cryptocurrency news!