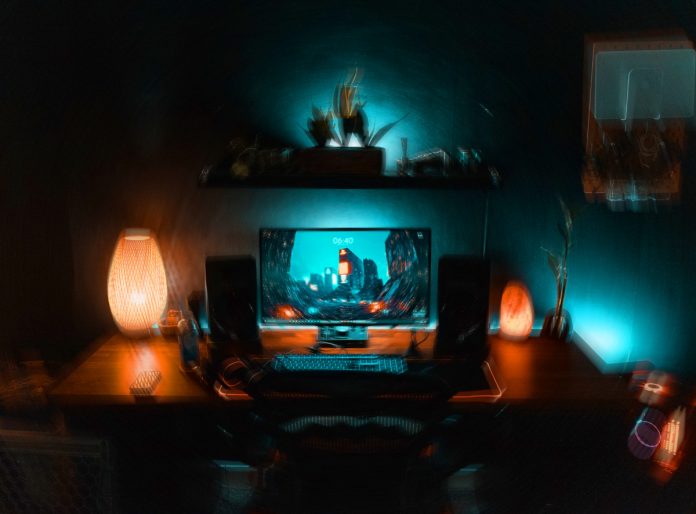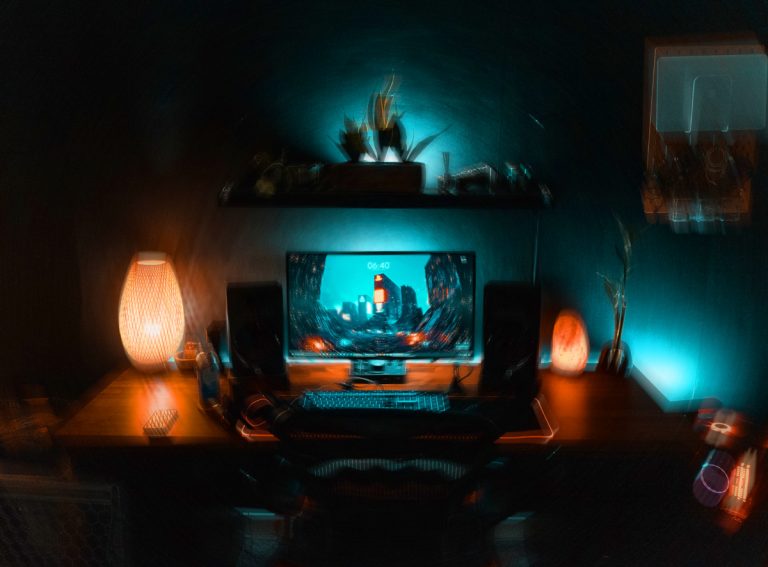 Blockchain-based games have been around for a few years. With the recent adoption of NFTs and DeFi, the newest trend is Play-to-earn Metaverse crypto games, which combine the latest blockchain tech and incentivize users via rewards that have a real-world value. This article looks at the top four Metaverse crypto games with fully functional apps enabling players to earn cryptocurrency right now.
Alien Worlds
Alien Worlds is a Play-to-earn Metaverse crypto game built on the WAX blockchain. It allows players to mine Trillium (TLM) with their NFTs.
Users can mine with various tools and on different planets. Players can also purchase higher quality tools to earn more Trillium each time they mine.
The best part about Alien Worlds is that users can start playing the game with zero investment. Users can mine with the default tools provided or buy extremely cheap tools for roughly $1-2 to increase their earning potential.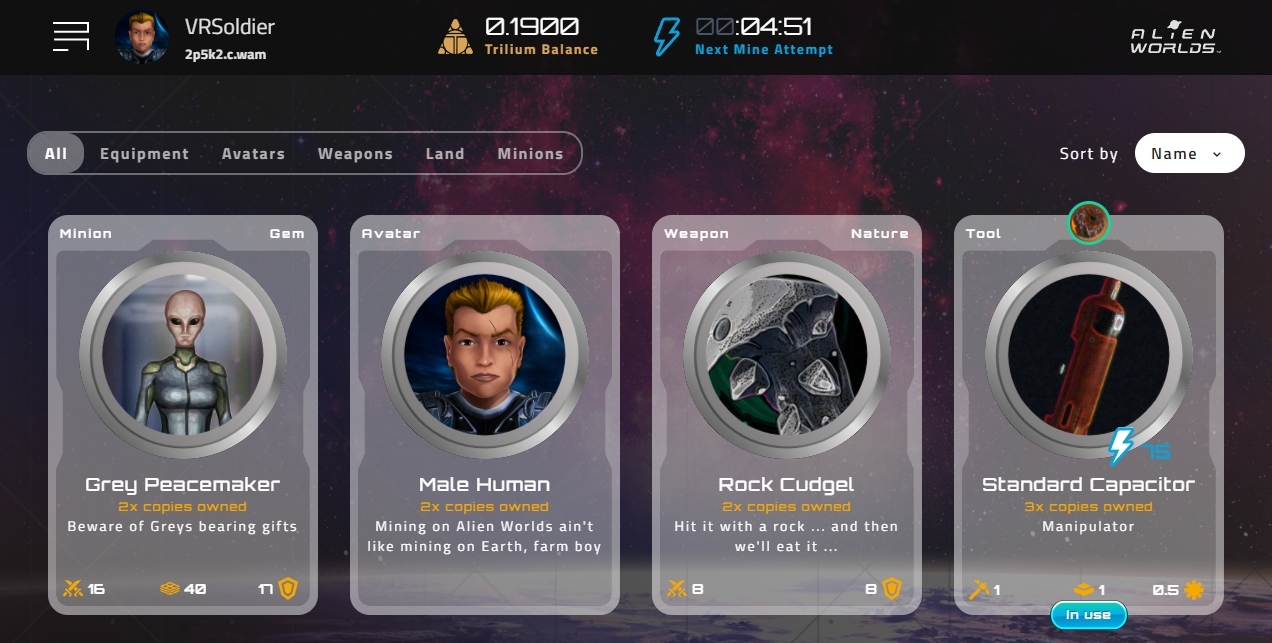 At this time, to mine TLM, users need to click a button every 7-10 minutes. The time in between mining depends on your tools and their charge time.
While Alien Worlds doesn't require a high entry price to start enjoying the game, don't get fooled because users can also purchase LAND for a minimum of $8,000 if they want to increase their TLM earnings even further.
Alien Worlds is one of the most popular games on the market for a reason. Other aspiring Metaverse crypto games should take note if they want to create accessible games with a high user base.
Farming Tales
Another great game with high potential and currently has a fully working product is Farming Tales. As the name suggests, the game revolves around farming and allows players to earn SEST tokens for their efforts.
Unlike Alien Worlds, to start playing Farming Tales, users must NFT. The NFTs can be any farming system like a garden, a stable, a coop, etc.
The prices for the items vary, but you can purchase a starting Vegetable garden for $100. This will allow you to harvest your garden every three hours. I also recommend purchasing a water tower for roughly $45, so you can resupply it quickly when farming your garden.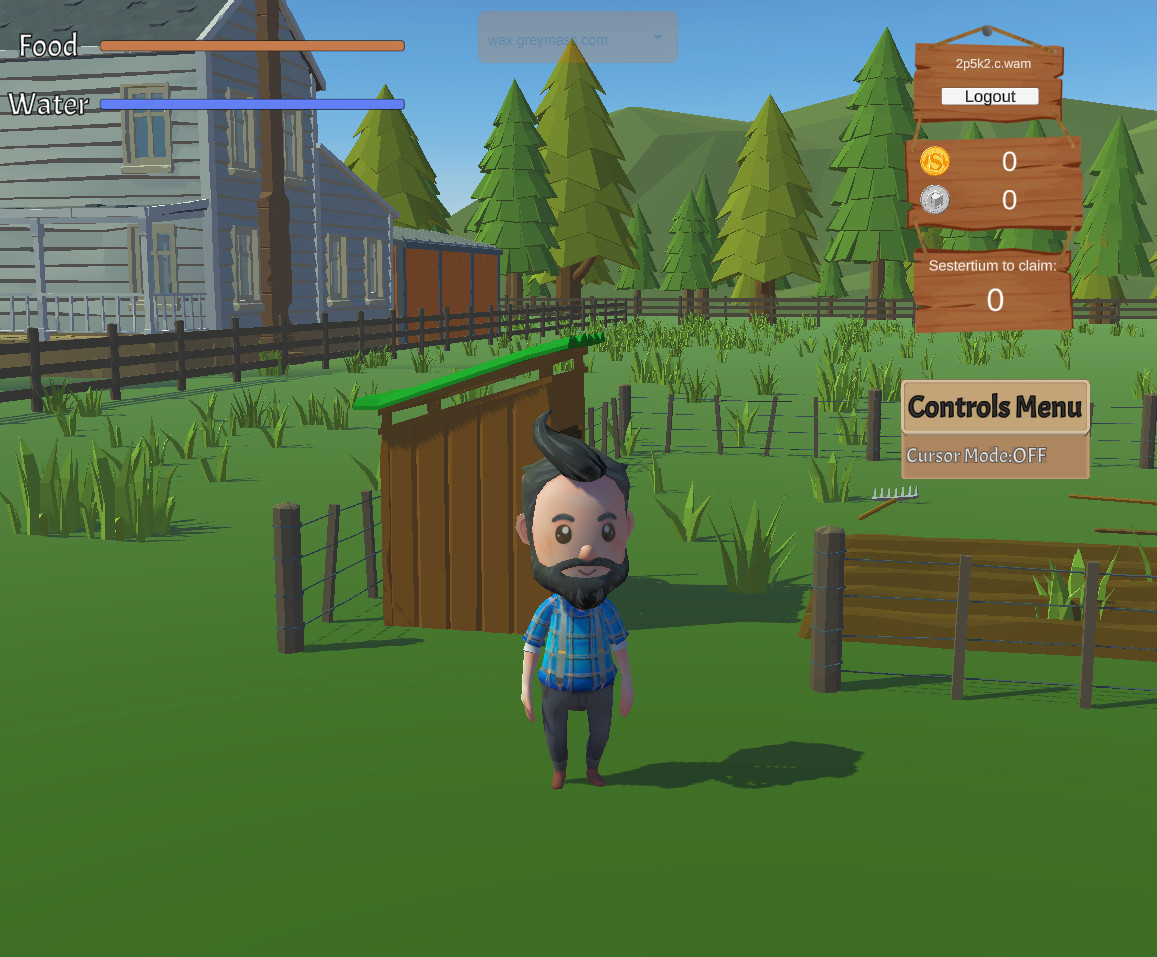 Farming Tales is built on the WAX blockchain, and its 3D Metaverse is made with Unity. If you're already a fan of idle farming games, I highly recommend checking out FarmingTales.
MicroPets
MicroPets is the king of idle NFT Play-to-earn crypto games. The game is built on the Binance Smart Chain. It allows players to buy mystery boxes and stake their NFTs for a relatively high APY.
There are various Mystery Boxes available for purchase. At this time, all the holiday crates are sold out, but users can purchase a Baby crate for 25 million PETS (roughly $71 at the time of writing).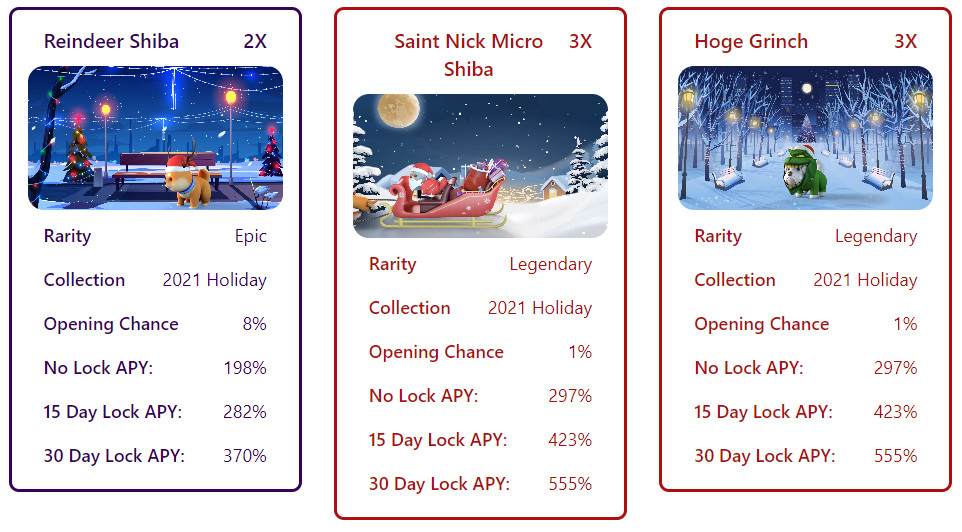 Each crate has a chance of receiving different rarity pets. The higher the rarity, the better the APY. The lowest APY for the most common crate is 100%, the highest APY for the rarest crate is over 555%.
MicroPets makes for a great game if you're looking to purchase an NFT and mostly forget about it, checking up on it once every 30 days. Using the dApp, players can lock up their NFTs for up to 30 days earning a significant APY. The game doesn't require interaction other than staking or unstaking, perfect for the lazy farmers.
StarCrazy
StarCrazy is a Play-to-earn NFT game built on the IoTeX platform. To start playing, users must download the IoPay app available for both Android and iOS devices. Users can find the StarCrazy under the Discover section in their IoPay app.

StarCrazy revolves around animated cats called Stars, which are NFTs. Each Star has eight body parts, with a corresponding rarity for each body part. The rarity ranges from regular to ultra-rare. In addition, each Star has a Digging Power called DigP.
The best part of the game is the Star Mine, allowing users to earn GFT tokens. The more Digging Power your Star has, the more GFT you will make.
StarCrazy also has a marketplace that allows players to buy, sell, trade, and place bids on Stars. Players can start their auction to sell their Stars or participate in the official auction that generates random Stars.
StarCrazy doesn't require a large number of funds to start playing. Each Star costs roughly 0.3 GFT, which is approximately $6 at writing. There's a maximum of nine slots available for the StarMine, so you can fully load your mine for under $60.
One feature worth mentioning about StarCrazy is fusing Stars to improve each card's rarity and digging power. Remember that fusing stars will only net you one Star after fusion, meaning you will lose one NFT.
Disclosure: This is not trading or investment advice. Always do your research before buying any cryptocurrency.
Follow us on Twitter @nulltxnews to stay up to date with the latest cryptocurrency news!