TRON is a robust blockchain ecosystem created and developed by blockchain developers worldwide that adhere to the "Decentralize the Web" guiding principle.
The TRON ecosystem consists of various products, including a public chain, a wallet client, stablecoins, decentralized apps (DAPPs), etc. Due to the intimate connections between these products, the stability of the entire ecosystem is supported.
We will be considering The Top 4 TRON ECOSYSTEM Tokens below the $300m Market Cap to watch in July 2022.
Note: The list below is ordered by the market capitalization of each project, lowest to highest.
Sun (SUN)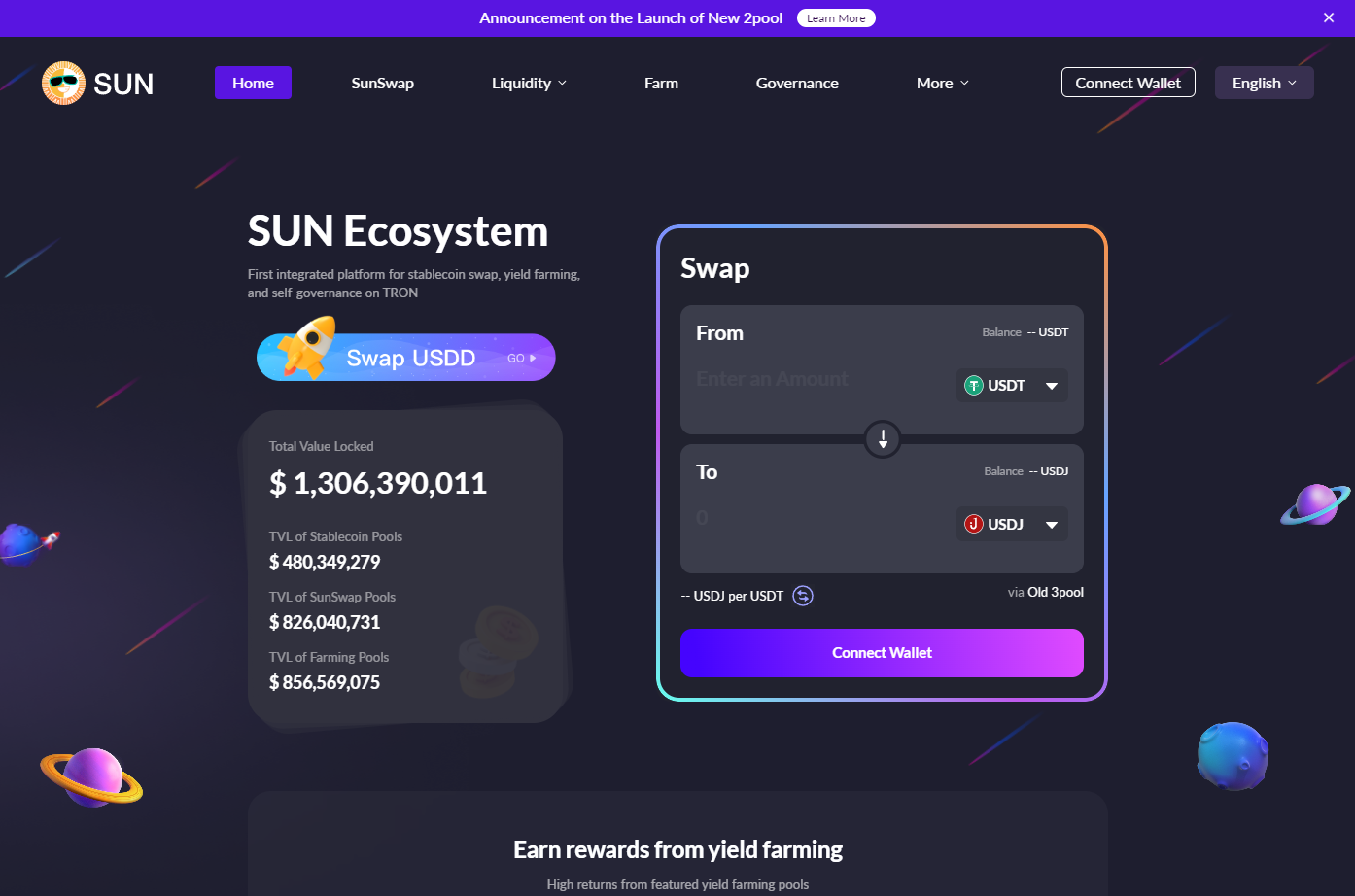 Market Cap – $59,334,989
Price – $0.00563
The SUN.io platform, which allows stablecoin swap, token mining, and self-governance, is TRON's first one-stop platform.
After the redenomination, the new SUN token will give token holders a variety of rights and benefits such as voting and governance right in the community, value capture, staking rewards, etc. as a multifunctional governance token on the SUN platform (comparable to the CRV token of Curve DAO and the EPS token of Ellipsis).
The SUN redenomination plan intends to make holding SUN tokens more accessible and promote the expansion of the SUN ecosystem.
At a ratio of 1:1000, the total supply of SUN tokens will rise from 19,900,730 to 19,900,730,000. $SUN has a 24-hour trading volume of $32,406,216 with a circulating supply of 10,514,908,025 SUN coins.
$SUN is currently trading on Binance, OKX, Bitget, MEXC, and Bybit.
WINkLink (WIN)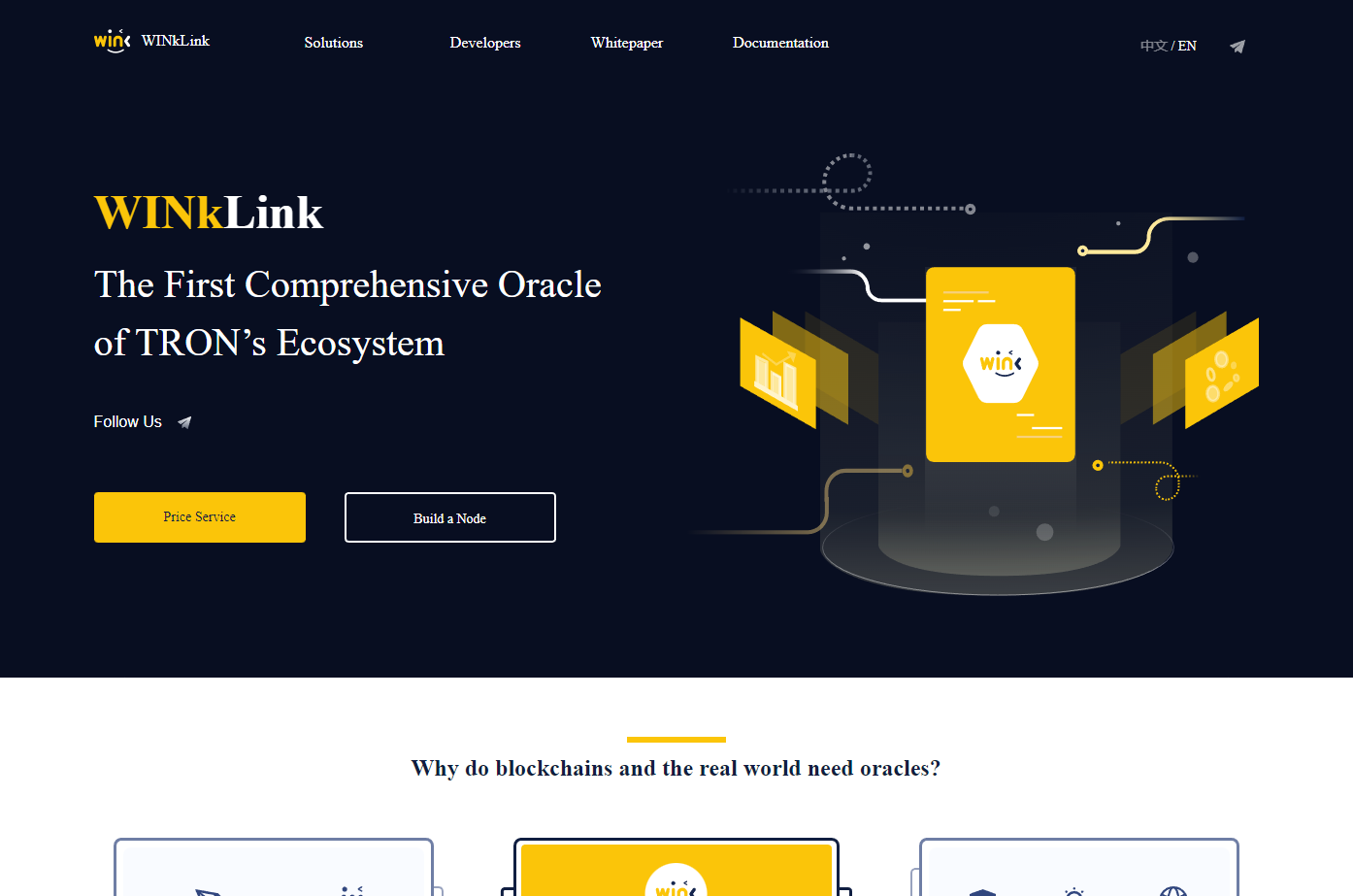 Market Cap – $106,032,875
Price – $0.0001104
The first thorough oracle for the TRON ecosystem, WINkLink, fully links the outside world with the blockchain environment. It will be able to deliver trustworthy, unpredictable, and verified random numbers, restoring user confidence completely. This will be accomplished by utilizing information from the real world, such as data, events, payment systems, etc.
On April 26, 2021, the WINk team successfully acquired justlink.io, making WINkLink the first TRON ecosystem comprehensive oracle.
Blockchains can neither access external information nor decide whether the information is authentic and credible. However, WINkLink uses its smart contracts to connect data from the real world and ensures data reliability through a decentralized mechanism.
The WINkLink oracle network's governance token will be $WIN, a TRC20 token based on TRON. $WIN has been listed on several reputable international exchanges, including Binance, KuCoin, Poloniex, Bithumb, HitBTC, and WazirX.
$WIN has a 24-hour trading volume of $54,517,105 with a circulating supply of 961,737,300,000 WIN coins and a max. supply of 999,000,000,000 WIN coins.
APENFT (NFT)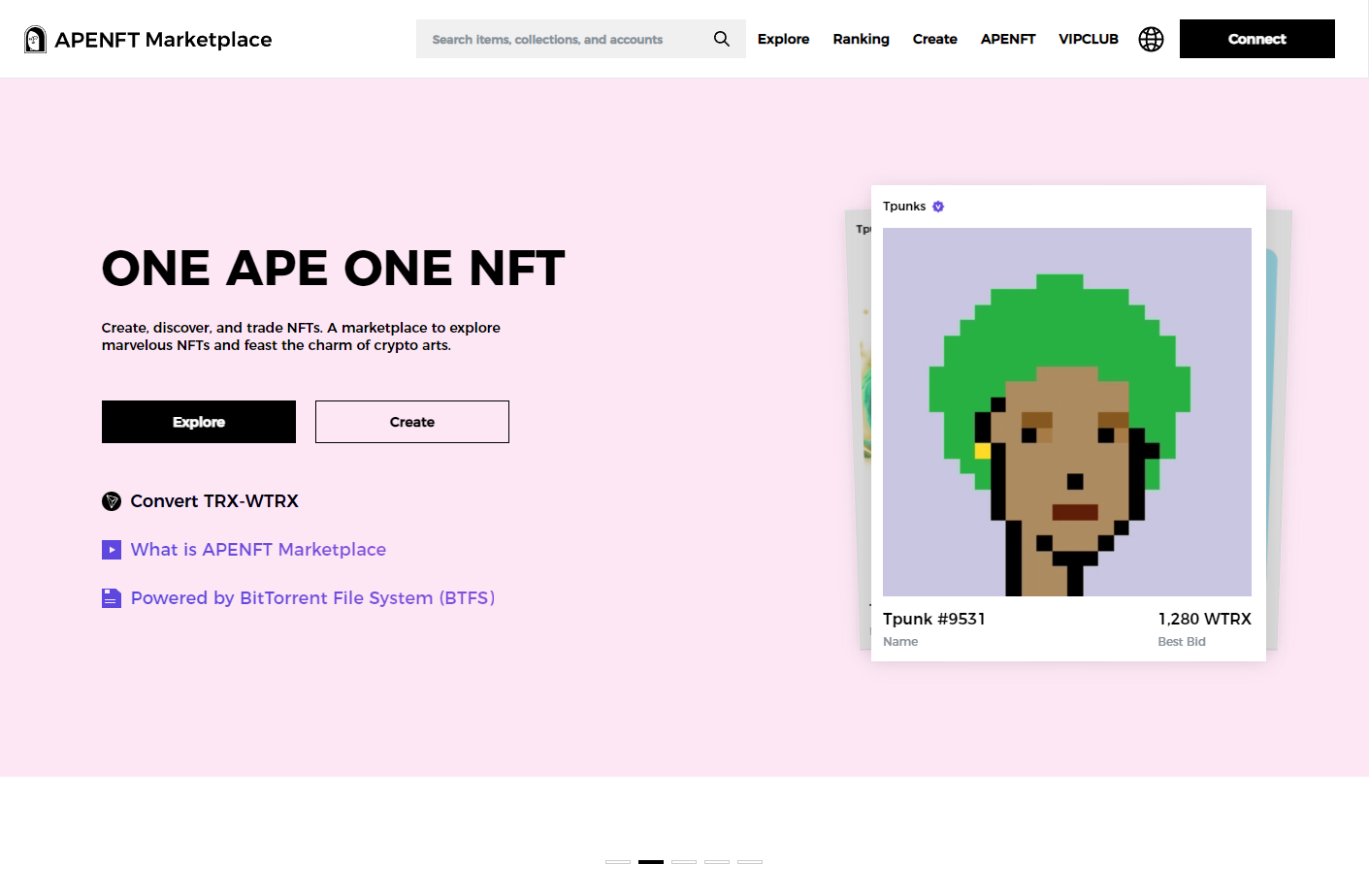 Market Cap – $177,711,106
Price – $0.0000006441
APENFT's core businesses include investing in leading NFT platforms and artworks, nurturing top NFT creators to create a link between elite creators and the NFT community, sponsoring galleries, planning exhibitions or publications, and creating awards to encourage art production and criticism, creating art collections, etc.
The APENFT Fund increases blockchain use cases by integrating it into the NFT industry. The Fund seeks to raise the NFT trading standard and purchases well-known traditional and NFT artworks as underlying assets. It helps government organizations, academic institutions, legal professionals, and business leaders draft regulations that will ensure the industry develops healthily.

The blockchain sector presently has three prominent use cases: 
Value exchange
Collaboration, and 
Record-keeping.
All three use cases are compatible with the special NFT. With the purpose of incorporating blockchain into various use cases, APENFT seeks to invest in artworks and promote both traditional and digital art by utilizing its capabilities in technology, market, industry, and policy research.
$NFT has a 24-hour trading volume of $41,476,183 with a circulating supply of 277,080,562,500,000 NFT coins and a max. supply of 999,990,000,000,000 NFT coins.
Currently, $NFT is trading on OKX, Bitget, MEXC, Bybit, and CoinTiger.
JUST (JST)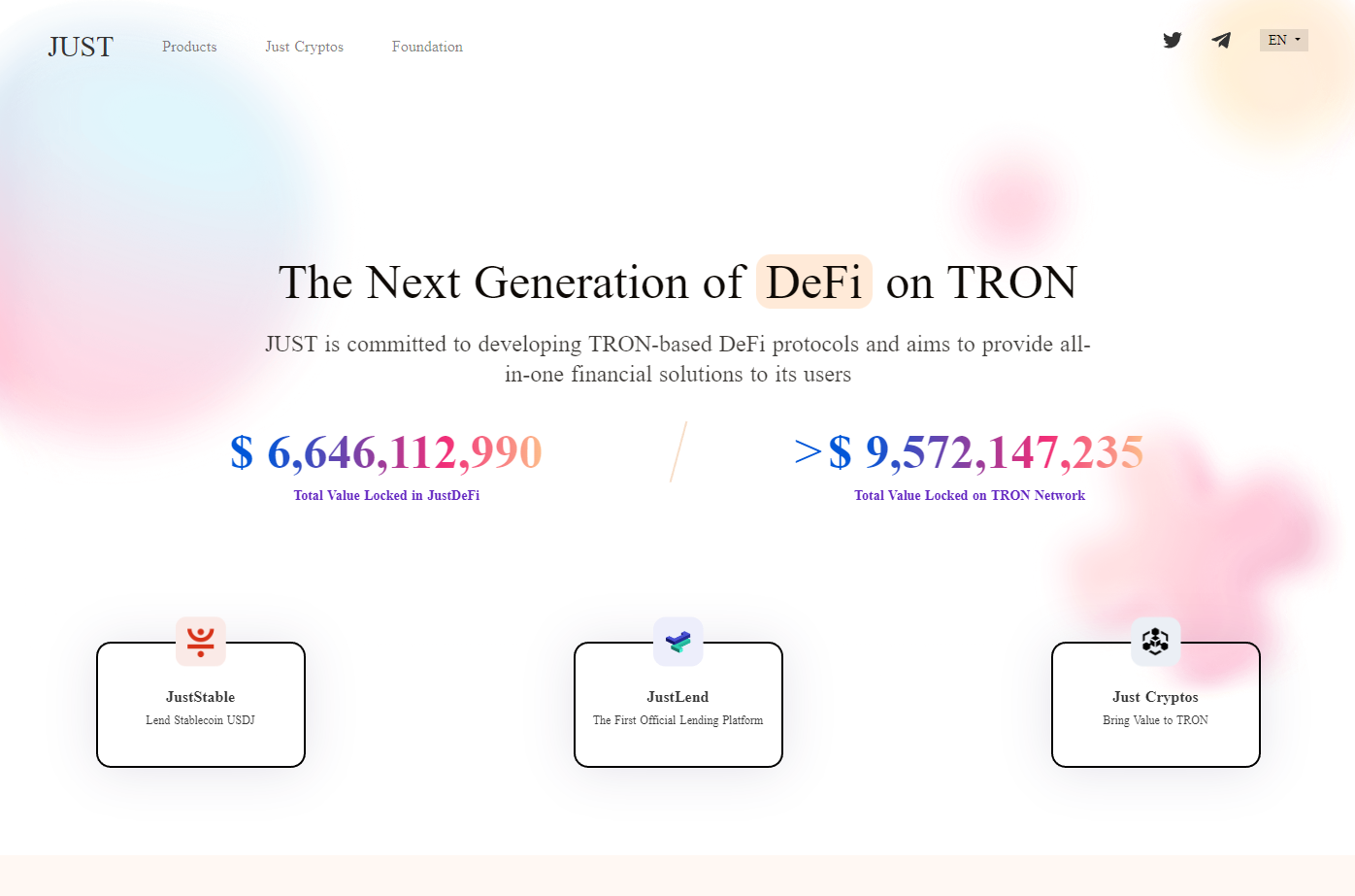 Market Cap – $243,922,800
Price – $0.02795
The JUST ecosystem for TRON is a well-liked new decentralized finance (DeFi) platform. It is a whole range of goods, most of which are based on the JustStable decentralized stablecoin lending platform.
The USDJ and JUST (JST) tokens are the foundation of this two-token ecosystem.
JST performs several different tasks on the platform,

including paying interest, assisting with platform maintenance, and taking part in governance, helping to set parameters like interest rates (stability fees) and the minimum collateralization ratio.
USDJ is a multi-collateral stablecoin

whose value is pegged to the value of the US dollar (USD).
Unlike most other DeFi platforms, JUST doesn't just want to provide a single product that is useful to a select group of DeFi consumers. Instead, it seeks to create a comprehensive DeFi ecosystem on TRON by developing a whole range of solutions that address a variety of DeFi use cases.
The underlying TRON blockchain is security for the JUST Network, a TRC-20 token.
TRON uses the energy-efficient delegated-proof-of-stake (dPOS) consensus process instead of other platforms' energy-guzzling proof-of-work (POW) consensus method to safeguard the blockchain's integrity and thwart any attacks.

$JST has a 24-hour trading volume of $34,850,094 with a circulating supply of 8,754,240,000 JST coins and a max. supply of 9,900,000,000 JST coins. JUST $JST is currently trading on Binance, OKX, Bitget, MEXC, and Bybit.
Follow us on Twitter @nulltxnews to stay updated with the latest Crypto, NFT, AI, Cybersecurity, and Metaverse news!
Image Source: ximagination/123RF