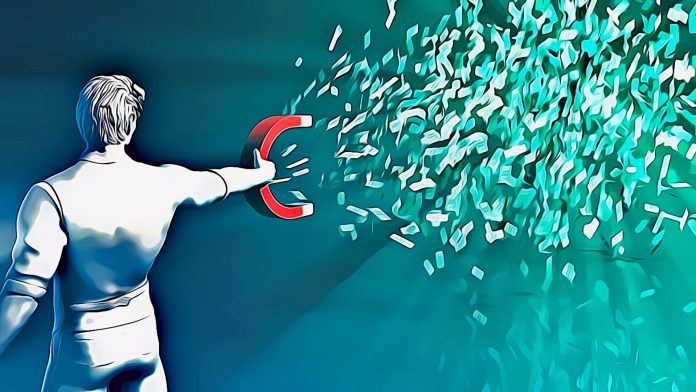 CMS Holdings functions primarily as an investment firm mainly focused on crypto-assets. CMS Holdings Portfolio Tokens have a total market capitalization of $554,489,558,289 and a total trading volume of $33,879,664,051. 
Note: This Tokens are ordered by market capitalization from lowest to highest.
Convergence (CONV)
Unit Price: $0.0008034
Market Cap: $1,336,756
Distinct Features: In addition to enabling cross-chain compatibility, convergence allows users to conduct transactions outside the Ethereum ERC20 standard by maximizing liquidity across various chains.
By developing a solid DeFi ecosystem in a secure and compliant setting using infrastructure based on its native CONV tokens, Convergence Finance aims to give users access to high-quality projects and IDO. This is done by enabling cross-chain compatibility to maximize liquidity across different chains so users can engage with private-sale token projects and conduct transactions outside the ERC20 standard.
By fractionalizing private tokens using a single intuitive interface and making them composable with other DeFi protocols, Convergence Finance is the first AMM to make tokens interchangeable in the [DeFi] space.
Convergence Finance brings exclusive investment exposure to all DeFi users by fusing the advantage of a lowered investment entry barrier with the liquidity, automation, and transparency features of DeFi.
Exchange: CONV is trading live on OKX, MEXC, FTX, Gate.io, and LATOKEN, with a 24-hour trading volume of $190,660.
MAPS (MAPS)
Unit Price: $0.1393
Market Cap: $6,340,271
Distinct Features: Maps. me 2.0 has both online and offline maps in addition to offering its 100M+ users DeFi functionality.
The most popular offline mapping app in the world is called Maps.me. With over 60 million users utilizing Maps.me to find their way across 195 countries last year, Maps.me has earned the trust of 140 million users over the past nine years. 
This dependable travel companion offers turn-by-turn directions, travel manuals, and detailed maps.
Maps.me 2.0 wants to be your passport to the world and the ultimate traveling companion.
Exchange: MAPS is trading live on BingX, MEXC, FTX, Gate.io, and LATOKEN with a 24-hour trading volume of $236,382.
DODO (DODO)
Unit Price: $0.1361
Market Cap: $15,119,761 
Distinct Features: In addition to its liquidity, DODO offers aggregated liquidity from other exchanges (or DEX). This enables DODO to provide the lowest costs for Web3 assets available anywhere.
DODO is a decentralized trading platform that allows anybody to issue and trade Web3 assets using the revolutionary Proactive Market Maker (PMM) algorithm to deliver adequate on-chain liquidity.
DODO provides two NFT liquidity solutions that combine the PMM liquidity algorithm and NFT fragmentation technology.
DODO offers plenty of liquidity throughout the entire spectrum of DeFi networks and scaling solutions, with a focus on scalability, adaptability, and diversity. One of the capabilities that DODO developers have is creating tokens. With this tool, anyone may easily create a token of their own.
Exchange: DODO is trading live on Binance, Deepcoin, XT.COM, BingX, and MEXC with a 24-hour trading volume of $119,945,902.
Bonfida (FIDA)
Unit Price: $0.4214
Market Cap: $18,717,404
Distinct Features: To keep its position as the most popular Serum DEX, Bonfida DEX will provide traders with the finest features and experience, including a built-in wallet, starting SOL airdrops, and more.
The entire product line known as Bonfida serves as a link between Serum, Solana, and the user. They are the premier Serum GUI and first to introduce Solana data analytics to the industry. 
In addition to having governance authority over all fees collected on Bonfida, FIDA will be fully integrated into the platform.
The Bonfida API, already utilized by Coingecko, Coinmarketcap, and some of the largest market makers in the industry, will keep growing its selection ginivng connected consumers a CEX-like experience.
Exchange: FIDA is trading live on Binance, Phemex, BingX, MEXC, and Bybit with a 24-hour trading volume of $5,162,261.
Linear Finance (LINA)
Unit Price: $0.00835
Market Cap: $34,436,867
Distinct Features: Increased inclusivity and democratized access to investment assets are vital components of Linear's long-term DeFi goal (digital and traditional). 
Linear Finance (or "Linear") is a non-custodial, cross-chain compatible, delta-one asset protocol. 

Bringing one of the first DeFi projects built upon Ethereum with cross-chain compatibility, Linear combines substantial technical experience from numerous cryptocurrency projects with significant financial experience in exotic and structured assets from traditional global asset management firms.
With a wide range of cutting-edge digital and conventional financial products, Linear empowers customers to develop and manage spot or portfolio exposures.
Exchange: LINA is trading live on Binance, BingX, MEXC, Bybit, and Bitget with a 24-hour trading volume of $44,439,181.
Disclosure: This is not trading or investment advice. Always do your research before buying any cryptocurrency or investing in any services.
Follow us on Twitter @nulltxnews to stay updated with the latest Crypto, NFT, AI, Cybersecurity, Distributed Computing, and Metaverse news!
Image Source: kentoh/123RF // Image Effects by Colorcinch