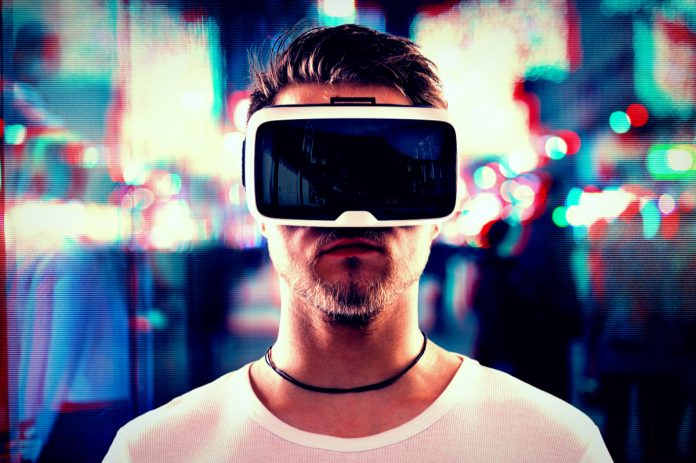 Metaverse Crypto coins continue to outperform other projects in the space, and many investors are looking to accumulate relatively unknown and undervalued projects. Some of the most popular Metaverse crypto coins among new investors are low market cap, and low unit prices coins since they have a high potential to see significant price gains. In this article, we handpick five Metaverse crypto coins with a unit price below 0.1 cents, ordered by market cap, lowest to highest.
Moon Rabbit (AAA)
Unit Price: $0.0001408
Market Cap: $1.2 million
24-hour Trading Volume: $200k
Launched in August 2021, Moon Rabbit is a distributed crypto-conglomerate operating a mother chain called Mount Olympus that interfaces with unique blockchains and networks called Jurisdictions. These Jurisdictions are autonomous distributed networks capable of producing digital commodities and data. They may issue assets and protocols optimized for specific use cases.
Moon Rabbit's ecosystem permits anyone to launch their Jurisdiction with unique capabilities, integrating blockchain techs like DeFi protocols, NFTs, Web3 dApps, and more.
Moon Rabbit utilizes the Ethereum Virtual Machine for its blockchain but runs on its network. Users can connect to the Moon Rabbit dApp via a compatible wallet like MetaMask, but they must switch to the Moon Rabbit EVM network to access the NFT marketplace and other app features.
Moon Rabbit features the AAA token that secures various Jurisdictions. The blockchain is secured via the AAA tokens staked in the Temples' altars, which enforces the protocol's rules through the chain's consensus mechanism.
With a market cap of $1.2 million and a full-fledged ecosystem, MoonRabbit is a highly underrated project that's worth keeping an eye on in 2022. Given that many Metaverse crypto coins without even a Minimum Viable Product easily reach multi-million dollar valuations, Moon Rabbit's AAA token can quickly explode in value.
You can purchase AAA on Gate.io, MEXC, PancakeSwap, BitMart, and more.
Metagalaxy Land (MEGALAND)
Unit Price: $0.000000002935
Market Cap: $2.2 million
24-hour Trading Volume: $518k
Launched in November 2021, Metagalaxy Land is a decentralized space-themed play-to-earn Metaverse. The project features a browser-based real-time strategy MMO enabling users to explore the vast Metaverse, expand their empire, and battle other players to gain resources and experience.
Players are divided into two categories: Cowboys and Space Pirates. Cowboys own planets and can terraform, manufacture goods, construct ships, hire Space Pirates, and claim rewards. On the other hand, Space Pirates are freelancers who can establish their guilds and clans and act as the armies of expedition crews of Space Cowboys.
Space Cowboys decide the Galaxy's future and shape its history through their governance mechanism. Space Pirates are the contractors hired by the Cowboys as muscle, workforce, and pathfinders.
Metagalaxy Land promises a comprehensive Metaverse filled with adventure. While we currently don't have a Minimum Viable Product or a demo of the game, you can check out this trailer for the game:
MEGALAND is the native utility token on the platform which is freely traded on the market.
You can purchase MEGALAND on PancakeSwap, Bitrue, and OpenOcean.
DeFi Degen Land (DDL)
Unit Price: $0.00002325
Market Cap: $3.4 million
24-hour Trading Volume: $790k
Launched in November 2021, DeFi Degen Land is a multi-chain Metaverse crypto coin featuring a BTC reflection for holders and supporting the BSC and Cronos blockchain.
DeFi Degen Land will feature various mini-games, each with weekly leaderboards. Players that manage to place on the leaderboard will receive cash prizes between $50 and $500.
The project features its DDL reflection token on the Binance Smart Chain. Holders are rewarded in BTC for every DDL transaction, and the auto-claim feature means the Bitcoin rewards will be automatically sent to your wallet of choice.
Users can check out the DDL game via their browser, connecting with a compatible wallet like MetaMask. Currently, the DDL Metaverse features the Red Light Green Light mini-game Island and their virtual Japan island, enabling users to check Bitcoin rewards statistics with the ability to claim your rewards manually.
You can purchase DDL on PancakeSwap.

Starlink (STARL)
Unit Price: $0.00001689
Market Cap: $168 million
24-hour Trading Volume: $18 million
Launched in June 2021, Starlink is an expansive 3D social universe enabling users to trade assets in its blockchain-based economy. Starlink features the STARL token used as the native utility asset in the ecosystem, allowing users to modify and sell in-game assets.
In addition, Starlink will feature a gaming portal where players can test their skills, earn rewards, create, explore, and battle alongside others in the STARL Metaverse.
Currently, users can check out the Starlink NFT marketplace in open beta. The game is still in development, but STARL provided a sneak peek of their hub via Twitter on January 24th that got supporters excited:
Exaltations $STARL Troopers and #Gamers alike!

Let's kick off the week with a BANG!💥🎉
Sneak a peek at the New and Improved #STARL #Metaverse Hub, the bridge between the Warp Nexus, Amoebaverse Concert hall, mini-game arcade, and more!💎🚀#STARLGameDev #Gamefi #NFT #Gaming pic.twitter.com/uhvU9L5zOF

— STARL_Official (@StarLinkETH) January 24, 2022
STARL has one of the most robust communities supporting the project, and its current market cap of $168 million is a great entry point. Once the game is released, STARL could easily reach multi-billion dollar valuations like Decentraland and The Sandbox.
You can purchase STARL on Uniswap, OKEx, and more.
UFO Gaming (UFO)
Unit Price: $0.000009542
Market Cap: $247 million
24-hour Trading Volume: $26 million
Launched in July 2021, UFO Gaming is a decentralized blockchain-based Metaverse gaming platform with a mission to bridge traditional gaming with the play-to-earn model.
UFO Gaming calls their ecosystem the Dark Metaverse, which will feature a virtual land marketplace and their first NFT-based game Super Galactic. The game will be built on Ethereum and integrated with Polygon's MATIC blockchain to reduce gas fees.
Unfortunately, UFO Gaming doesn't have a Minimum Viable Product at this time for users to check out. However, the team released their first Bi-Weekly UFO Gaming community update on January 21st, where they announced some short-term goals.
UFO Gaming is gearing up to launch their staking app, NFT Marketplace, Breeding contract, second token launch (UAP), Game Integrations, and the Beta Game Launch.

You can purchase UFO on Uniswap, KuCoin, and more.
Disclosure: This is not trading or investment advice. Always do your research before buying any cryptocurrency.
Follow us on Twitter @nulltxnews to stay updated with the latest Metaverse news!
Image Source: Halfpoint/Shutterstock.com