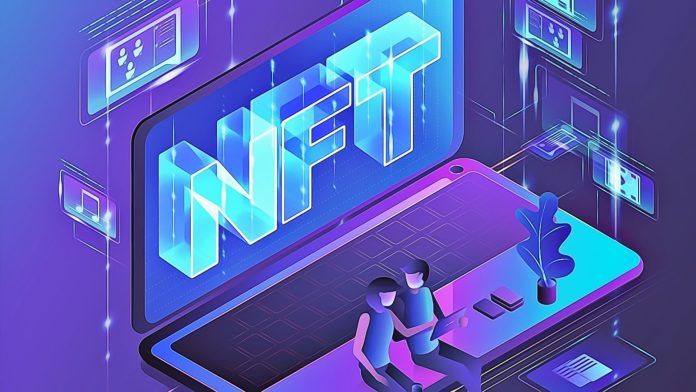 In contrast to the services provided by web2.0 platforms, where data is centralized, NFT domains are simply described as domains that reside on a public blockchain and provide their users full ownership of the data they hold.
Having one makes cryptocurrency transactions simpler and quicker because you can utilize your domain name easily instead of copying long wallet addresses. We will examine some of the best Domain Name NFTs to Watch in November 2022, ordered by total trading volume, lowest to highest.
EDNS Domains (EDNS)
Chain: Polygon
Total Volume: 17 ETH
Owners: 378,296
EDNS is defined as a Web3.0 domain name service that brings users into a gateway of the Web3.0 space.
The beta release of EDNS Message, a feature built on top of the EDNS Platform and integrating mobile communications with Web 3.0 technology, has been announced with pride by Ether Domain Name Services (EDNS).
Most crypto wallets, apps, and browsers are supported by the EDNS ecosystem, making it a one-stop shop for all your Web 3.0 requirements. Enjoy your familiar Web 2.0 sites with Web 3.0's added power.
dotbit(.bit): Web3 Identity
Chain: Ethereum
Total Volume: 424 ETH
Owners: 6,610
.bit is a cross-chain account system that is decentralized, open source, and based on a blockchain. It offers a global unique naming system with a .bit suffix that can be used in a variety of contexts, including cryptocurrency transfers, domain name resolution, identity authentication, etc.
Users may sign up for and manage their .bit accounts with any public chain address or even email, thanks to .bit, the first decentralized account system with widespread compatibility.
.bit supports any public chain address, including ETH/BNB Chain/Polygon/Tron, and has strong cross-chain capabilities.
Decentraland Names
Chain: Ethereum
Total Volume: 764 ETH
Owners: 13,763
Decentraland is a virtual environment built and controlled by users that runs on the Ethereum blockchain and allows them to create, utilize, and make money from their own content and apps.
Tradeable ERC721s that is completely connected with the Ethereum Name System are Decentraland Names.
Users can trade tokens between memorable addresses using these distinctive human-readable names, such as "paul.dcl.eth."
Also, You can purchase and sell Decentraland Names in MANA, the local currency of DCL, in the OpenSea platform shop.
Unstoppable Domains
Chain: Ethereum
Total Volume: 1,255 ETH
Owners: 65,137
Unstoppable Domains was designed primarily to give people access to the internet's power as indicated on their official website. To do this, they are developing NFT domains that give you back ownership over your data. According to the website, These are described as superpower-infused domains rather than many other traditional domain names.
This isn't just a website address. Your Unstoppable domain is your decentralized web login, bitcoin address, and default username. Even better, pay once, and you own it forever.
It boasts that there are no renewal costs and no gas fees on Polygon.
ENS: Ethereum Name Service
Chain: Ethereum
Total Volume: 70,180 ETH
Owners: 567,007
Ethereum Name Service (ENS) domains offer security for the decentralized world. ENS domains allow users to associate human-readable names with resources on both the blockchain and outside of it, such as Ethereum addresses, IPFS hashes, or website URLs. On secondary markets, ENS domains can be purchased and sold.
ENS is the most widely integrated blockchain naming standard with 2.76m names, 508 integrations, and 594k owners, as recorded on the website.
Long addresses no longer require copying and pasting. To keep all of your addresses and receive any cryptocurrency, token, or NFT, you can simply use your ENS name.
Disclosure: This is not trading or investment advice. Always do your research before buying any cryptocurrency or investing in any services.

Follow us on Twitter @nulltxnews to stay updated with the latest Crypto, NFT, AI, Cybersecurity, Distributed Computing, and Metaverse news!
Image Source: siberianart/123RF // Image Effects by Colorcinch