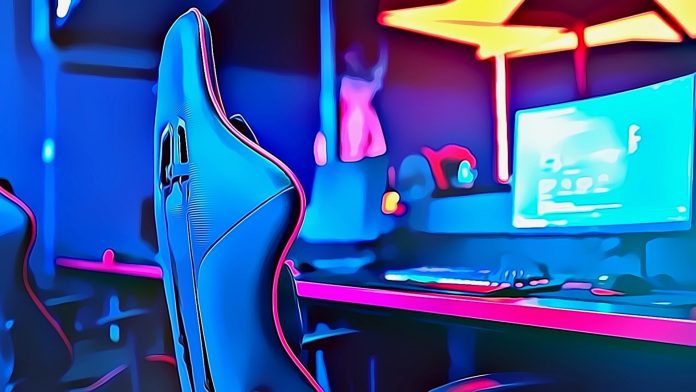 Gaming tokens, an in-game currency, can be used for the purchase of in-game Items that may include Non-fungible tokens (NFTs), Avatars, Weapons, Characters; even giving special access to certain levels within a given game. We'll look into some gaming tokens that are worth adding to your portfolio in September 2022 at their current discount price.
Note: Tokens are sorted by their price unit from lowest to highest 
Decimated (DIO)
Unit Price: $0.01572
Market Cap: $2,617,550
Distinct Features: Players have the option of choosing to play PvP or PvE
Decimated, is a post-apocalyptic survival game with elements of cyberpunk. Users engage in conflict or cooperate with other players, scavenge loot, move goods or VIPs to new areas; gather and sell legal or illicit resources, hunt legendary creatures, seize territory, and construct safehouses for their gang.
In this gruesome setting, players can choose to play PvP or PvE by salvaging materials, technology, digital money, repairing vehicles, creating bases, reinforcing shelters, collecting bounties, ambushing, looting, or trading.
Decimated plans to use Unreal Engine 4 to construct a 64km2 terrain where players may select between playing a regular citizen or a Robotic police officer. By which, players compete to win cryptocurrency (DIO) in a "massively persistent online universe."
Exchange: DIO is trading on Huobi Global, Gate.io, Jupiter, and Raydium with a 24-hour trading volume of $34,059.65.
Crabada (CRA)
Unit Price: $0.01692
Market Cap: $3,083,390
Distinct Features: With a Tavern as the backdrop, players can lend their crabada to one another for mining or looting missions or exchange them on the game's market.
In this play-to-earn NFT game, Crabada; represented with a crab motif, players put together a team of three crabada to earn in-game money, named Treasure Under Sea (TUS). Players mine for treasure in this idle game using their Mining Party(three crabadas).
Players can seize control of another player's mining party and participate in looting operations. Idle Crabadas can also be leased to other players and used as mercenaries.
Crabada plans to introduce land ownership in the second quarter of 2022. The rest of the year will feature battle game content and improvements like PVP tournaments, boss fights, extra game items, and more.
Exchange: CRA is trading on MEXC, LATOKEN, CoinEx, TraderJoe, and Pangolin with a 24-hour trading volume of $54,770.85.
ZooKeeper (ZOO)
Unit Price: $0.01726
Market Cap: $4,157,068
Distinct Features: ZooKeeper was developed to provide liquidity for the ZooEcosystem. A cutting-edge dApp that increases liquidity mining through the usage of ZooNFTs. Users have access to these NFTs, which, in addition to their inherent trading opportunities, have a real use case: improving LP farming.
ZooKeeper, a unique multi-chain dApp leverages ZooNFTs to increase liquidity mining and is presently accessible on Avalanche and Wanchain. 
Zookeeper's own utility token ($ZOO) is given to DEX Liquidity Providers as a farming reward (LPs). 
Providing players with a fresh, engaging farming adventure; enabling you to enjoy better mining payouts, creating a varied and captivating NFT gaming experience.
ZooEcosystem is a multi-chain, multi-community ecosystem that focuses on blockchain gaming. It provides Multi-Chain access, NFT Marketplace access-'OpenZoo' and Multi-Chain Gaming-'ZooGames'.
Exchange: ZOO is currently trading on Bitrue, TraderJoe, Pangolin, and Wanswap with a 24-hour trading volume of $177,765. 
REVV (REVV)
Unit Price: $0.01853
Market Cap: $5,143,30 
Distinct Features: Blockchain-based, REVV games provide users actual ownership of in-game items, enabling them to exchange NFTs and tokens through online marketplaces, donate them to other users, and use the tokens in other compatible games.
REVV Motorsport ecosystem runs on the Play-and-Earn foundation in every game. This method is ideal for earning money while playing games in addition to facilitating fantastic and varied gameplay.
The "play-to-earn" aspect enables players to receive rewards in the form of digital assets/cryptocurrencies for their contributions to the gaming community.
How To Earn REVV : Utility Tokens can be acquired during gameplay by: staking race cars, winning grand-prix competitions, taking part in time trials, and participating in other gameplay events. 
Moreso, Players can use the money in the virtual space to pay for non-fungible token (NFT) goods and game entry costs. 

Exchange: REVV has a 24-hour trading volume of $554,688, trading currently on OKX, BingX, MEXC, Bitget, and AAX.
Altura (ALU)
Unit Price: $0.01905
Market Cap: $11,914,095
Distinct Features: Altura aims to develop an easy-to-use interface and API for building Smart NFTs, an open exchange for trading NFTs using the Altura token. In addition, Altura introduces truly random smart loot boxes to the block chain.
Altura, a smart contract platform, empowers game designers to create, trade, and distribute Smart NFTs that represent in-game goods. Smart NFTs have dynamic features that can be altered, depending on specific circumstances.
Decentralized in-game objects will become commonplace with the use of Smart NFTs, presenting an array of potential options not available with standard NFTs.
Altura is in development of a simple user interface and API for building Smart NFTs, as well as an open exchange where NFTs can be traded for Altura tokens; meanwhile, bringing truly random smart loot boxes to the blockchain. However, In-game items are centralized, making them difficult to exchange and difficult to integrate which Altura solves pretty well. Any video game that allows players to own digital assets generally contain a lot of in-game objects.
Exchange: ALU is trading on Gate.io, BKEX, LATOKEN, ZT, and PancakeSwap (V2) with a 24-hour trading volume of $612,913. 
Disclosure: This is not trading or investment advice. Always do your research before buying any cryptocurrency or investing in any services.
Follow us on Twitter @nulltxnews to stay updated with the latest Crypto, NFT, AI, Cybersecurity, Distributed Computing, and Metaverse news!
Image Source:parilovv/123RF // Image Effects by Colorcinch