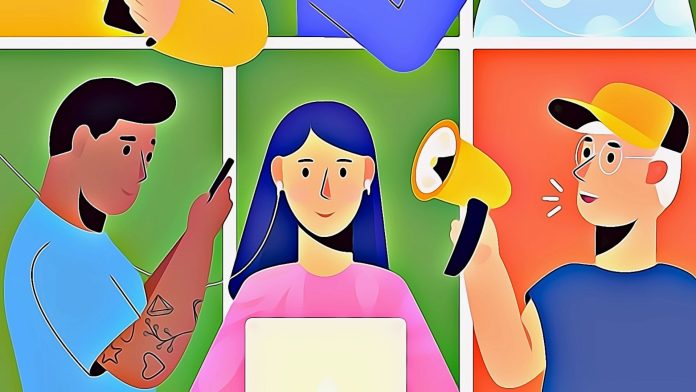 Loyalty Tokens are sign-in rewards called loyalty points' from being active within a system, mainly a game, which can be used as an in-game currency for governance rights and buying items. Loyalty Tokens have a total market capitalization of $191,637,790 and a total trading volume of $5,434,930. 
Note: The tokens are ordered by their market capitalization from lowest to highest
Olyverse (OLY)
Unit Price: $0.0007021
Market Cap: $933,529
Distinct Features: To grow the platform, reward stars, influencers, provide a layer of gamification, and give users access to stars' exclusive content, Olyseum uses a combination of an off-chain and on-chain incentive system.
The collaborative platform that Olyseum is putting forth will enable fans to gain incentives for their interactions with celebrities within Olyseum and on other social media platforms. To bring fans closer to the stars, Olyseum and the stars have built an exclusive experience exchange where these awards can be redeemed.
With the help of Olyseum, celebrities may build a global community and thank their fans for their support. Stars will be able to monetize their interactions with fans and activity by receiving a direct share of the network's overall advertising revenue.
In exchange for tokens, they have the right to provide their fans with exclusive experiences and let fans share celebrities on their current social networks.
Exchange: OLY is currently trading live on Gate.io, ProBit Global, Uniswap (V2), and Decoin with a 24-hour trading volume of $7,145.68. 
Aventus (AVT)
Unit Price: $1.53
Market Cap: $9,208,792
Distinct Features: Aventus is created as a layer-2, not just for Polkadot but also for Ethereum, to facilitate widespread blockchain adoption.
The layer-2 blockchain system known as Aventus makes Ethereum transactions more scalable, affordable, and quick.
Ethereum's major issue is its scalability difficulties. The maximum transaction throughput of this blockchain network, which is preferred by most businesses, is drastically insufficient to satisfy demand. Transaction fees have escalated due to supply and demand economics, making them unaffordable.
By enabling companies to use the second-layer protocol of the Aventus Network (AvN) to build on top of the Ethereum network, this issue is resolved. Connecting to the Polkadot ecosystem, built on Substrate, applications can work with any other promising cross-chain blockchain technology.
Exchange: AVT is currently trading live on Gate.io, Coinbase Exchange, and Bittrex with a 24-hour trading volume of $42,761.86.
Gifto (GTO)
Unit Price: $0.01977
Market Cap: $19,746,376 
Distinct Features: Gifto Chain will reward gift creators, gifters, and active community members, spurring continued growth of the ecosystem.
One of the first application tokens introduced in 2017 is called Gifto. Since its first introduction on the Binance launchpad, several breakthroughs have been made; including the largest crypto wallet for mass market adoption, the blockchain game with the most user engagement, and other consumer applications.
Global participants from the technical, business, community, and operations sectors worked together to create the Gifto Chain and Wallet.
The team will launch the DPOS-based, decentralized, quick-execution blockchain Gifto Chain's testnet. The world's most enjoyable and priceless virtual presents, including collectibles, memes, gifs, augmented reality, and interactive, are enabled by The Gifto Chain and its associated applications.
Exchange: GTO is currently trading live on Binance, OKX, Bitget, Phemex, and Bitrue with a 24-hour trading volume of $1,217,281. 
Carry (CRE)
Unit Price: $0.004013
Market Cap: $35,291,266
Distinct Features: Carry gives consumers the power and freedom to manage how their purchase information is monetized.
A blockchain initiative called Carry Protocol pays users for sharing offline data and seeing adverts to give users back control over data privacy and monetization.
Being the first cryptocurrency that regular people extensively use is Carry's primary goal. Carry wants to develop an ecosystem that benefits all customers, retailers, and advertisers.
By sharing their purchase information, consumers help retailers better understand their customers, advertisers reach the right consumers with more relevant ads, and consumers are allowed to manage and monetize their data.
Exchange: CRE is currently trading live on Gate.io, Huobi Global, Upbit, Pionex, and Indodax with a 24-hour trading volume of $246,887.
StormX (STMX)
Unit Price: $0.007158
Market Cap: $72,002,019
Distinct Features: The first cryptocurrency cashback service, StormX, enables customers to receive points and cashback for their purchases made using fiat currency.
Launched in 2015, StormX was one of the first global cryptocurrency-based solutions to reach international markets. StormX is a mobile application and browser plugin that offers customers payback in cryptocurrency for most of their online purchases.

To increase their payouts, users of StormX can stake the native STMX coin. The Litecoin Foundation, Kyber Network, and Blockfolio have already invested in the business. 
In the world of crypto cashback, StormX has effectively developed its product and risen to the top of the market. Additionally, the business attracts customers' attention by providing payback rates of up to 87.5% on specific purchases.
Exchange: STMX is currently trading live on Binance, Bybit, FTX, Phemex, and DigiFinex with a 24-hour trading volume of $2,510,983.
Disclosure: This is not trading or investment advice. Always do your research before buying any cryptocurrency or investing in any services.
Follow us on Twitter @nulltxnews to stay updated with the latest Crypto, NFT, AI, Cybersecurity, Distributed Computing, and Metaverse news!
Image Source: bsvit/123RF // Image Effects by Colorcinch