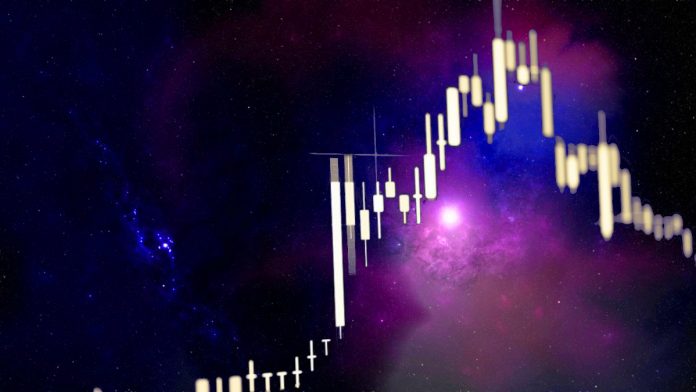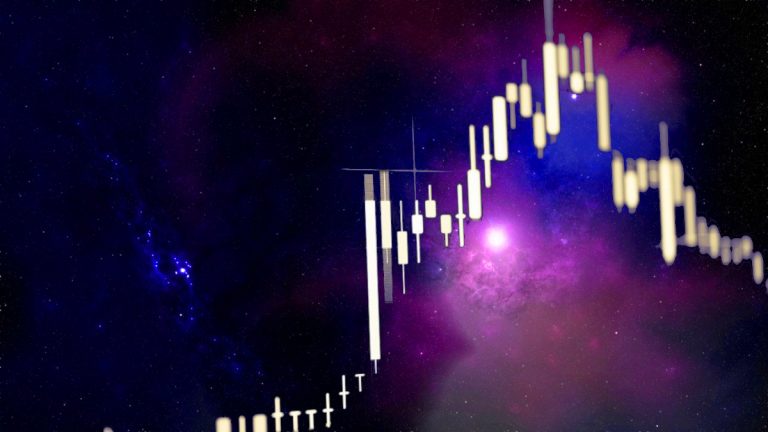 This week has been relatively good for crypto markets as both Bitcoin and Ethereum are seeing some bullish momentum. Since Metaverse coins are all the hype right now, we've also seen quite a few projects experience double-digit percent price hikes of up to 20%. This article looks at the top five Metaverse coins gaining the most price today, ordered by 24-hour price gain, lowest to highest.
Vulcan Forged (PYR)

+11.07%
Vulcan Forged PYR is a blockchain game studio and NFT marketplace that switched to the Polygon network in March 2021. Vulcan Forged allows users and creators to play, build, collaborate, earn, and bring their ideas to life.
On their platform, Vulcan Forged features several in-browser games available to play. Users must create a Vulcan Forged account to access the games, but they are open to the public.
In addition, Vulcan Forged has an NFT marketplace featuring plots of land in their Metaverse, along with a wide variety of collectibles and items. Keep in mind, since the market is on Polygon, users acquiring PYR from Uniswap will need to bridge the ERC-20 PYR into Polygon.
Recently, Vulcan Forged has dealt with a hacker who stole over $140 million PYR from their NFT marketplace on Polygon. Luckily, the Vulcan Forged team deployed a new contract and will complete a token swap in the next couple of days. Make sure to follow them on Twitter to stay up to date with the latest news regarding the exchange:
🔥The new $PYR contract is now deployed🔥

Details on how to receive the new token imminent.
(TLDR, just hold it on CEX or external wallet)

A new era soon to be born. https://t.co/wiHvcrpPHd pic.twitter.com/SJbnz8llMN

— Vulcan Forged (@VulcanForged) December 21, 2021
PYR's price has been bullish since the team acknowledged the hack and started remedying the situation. PYR is almost at pre-hack levels, currently trading at $19.25.
PYR's market cap is currently at $382 million, with a 24-hour trading volume of $69 million. You can purchase PYR on Binance, KuCoin, Gate.io, Uniswap, Huobi Global, Bittrex, and more.
CEEK VR (CEEK)

+11.28%
The CEEK VR platform is looking to become the future of music streaming and publishing. It includes a patented VR headset currently available at major retailers like Best Buy and Target. In addition, CEEK VR features artists like Lady Gaga, Demi Lovato, Ziggy Marley, and much more.
CEEK is the native ERC-20 token to the CEEK VR platform. CEEK provides many ways to earn tokens, including creating custom coins for artists and labels, creating various digital merchandise, sharing links on social media, and curating content for approval. In addition, CEEK VR will feature CEEK CITY, a VR stage for live performances.
In recent news, CEEK 4D Headphones appeared in a MoneyGram ad. In addition, on December 14th, CEEK announced that their gift cards will be available to purchase at Target and can be used for in-app purchases on their App.
Overall the CEEK VR team is doing a great job with their ad campaign, creating partnerships with some of the most mainstream brands in the world.
CEEK can be considered an undervalued project with a market cap of $384 million. As the team develops their Metaverse and prepares for their land sale in CEEKCity, there's no doubt that CEEK VR can easily surpass its all-time high of $1.14 that it reached on November 28th.
At the time of writing, CEEK is trading at $0.51, up 12% in the past 24 hours. Its market cap is $387 million, with a 24-hour trading volume of $27 million. CEEK has a total supply of 1 billion, with a circulating supply of 744 million.
You can purchase CEEK on MEXC, PancakeSwap, Bancor Network, ProBitGlobal, and more.
RMRK (RMRK)

+13.19%
RMRK is a collection of NFT legos that enable creators to build a system of arbitrary complexity. A multi-chain blockchain allows artists to customize their NFTs with relative ease.
RMRK is hosted on the Kusama blockchain, a scalable network of specialized blockchains built using Substrate.
In recent news, RMRK announced their Yuletide Giveback Festival, featuring a 14-day event where various RMRK 2.0-powered NFTs will be distributed to community members. To be eligible, users had to have owned at least 10 RMRK or a Kanaria today on December 21st. Any unclaimed NFTs left on January 3rd will have a free-for-all availability for those who aren't eligible.
At the time of writing, RMRK is trading at $38.97, up 13% in the past 24 hours. Its market cap is $375 million with a relatively low 24-hour trading volume of $10 million.

You can purchase RMRS on KuCoin or Gate.io.
UFO Gaming (UFO)

+14.12%
UFO Gaming is a decentralized gaming platform built on Ethereum. The team is looking to bridge traditional games with blockchain technology.
UFO Gaming features the UFO crypto, the native utility token used in their Dark Metaverse. Each planet in UFO Gaming's Dark Metaverse will include a unique set of games and allow players to purchase pieces of land via NFTs.
Some recent news regarding UFO Gaming is their current KuCoin listing which went live on December 16th. Users can now purchase UFO on KuCoin using USDT.
🛸 UFO IS OFFICIALLY LISTED ON @kucoincom

👉Pair: UFO/USDT
👉Trade: https://t.co/kROfzvkCVR
👉Withdrawals: 10:00 on December 18, 2021 (UTC)

Details: https://t.co/KB8uVC0QNF pic.twitter.com/r4NyY3YytS

— UFO Gaming (@TheUFOtoken) December 17, 2021
The recent KuCoin listing is a big reason for UFO Gaming's bullish momentum this week, as KuCoin is a significant exchange that's relatively selective when it comes to listing tokens.
It would be helpful if UFO Gaming were more active on their social media as the team hasn't posted since last week.
At the time of writing, UFO Gaming is trading at $0.00002245, with a 24-hour trading volume of $19 million. There are 25.7 trillion UFO tokens with a market cap of $651 million.
You can purchase UFO on KuCoin, Uniswap, Gate.io, MEXC, LBank, 0x Protocol, ShibaSwap, and more.
Chromia (CHR)

+21.19%
Chromia describes itself as a blockchain platform, making it easy for people to build decentralized applications in the real world. It features unique architecture, plays well with Ethereum, and enables developers to code applications seven to ten times faster.

One of the most popular games made on the Chromia platform is My Neighbor Alice, a Play-to-earn blockchain-based game with a market cap of over $380 million! In addition, Chromia also features Mines of Dalarnia, which has a market cap of $265 million.
In recent news, Chromia announced their first-ever Metaverse-themed Christmas event featuring exclusive Cryptmas NFTs. The event will be held on the Binance NFT platform and will include over $400k in Metaverse tokens. Check out the official announcement for more info.
At writing, CHR is trading at $0.65, up over 22.03% in the past 24 hours. Chromia is the highest gaining Metaverse coin today, rising over 20% in price.
Its market cap is $375 million with a 24-hour trading volume of $110 million. You can purchase CHR on Binance, KuCoin, Huobi Global, Bithumb, Gate.io, FTX, and more.
Disclosure: This is not trading or investment advice. Always do your research before buying any cryptocurrency.
Follow us on Twitter @nulltxnews to stay up to date with the latest cryptocurrency news!