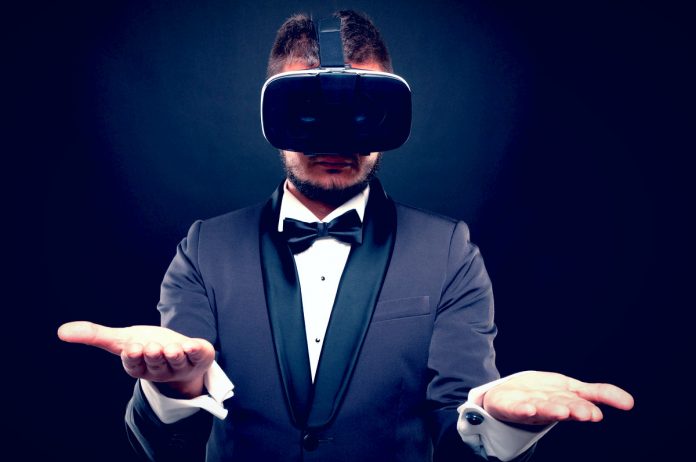 Metaverse crypto coins with low unit prices are among the most popular options for new traders. While the market cap and trading volume more closely dictate a project's sentiment, low-priced coins are popular due to the number of tokens one can accumulate for a relatively low price. This article looks at our hand-picked top five Metaverse crypto coins below $3 to watch in February 2022, ordered by unit price, lowest to highest.
Metahero (HERO) – $0.05249
Launched in July 2021, Metahero is a leading Metaverse crypto coin that enables users to scan themselves into virtual reality with extremely high precision.
Metahero partnered with Wolf Digital World to achieve Ultra-HD photogrammetric scanning and offer it to the masses. Wold Digital World is a leader in 16k 3D scanning tech used by industry giants like CD Project RED, the developers of Cyberpunk 2077.
The native token to the Metahero ecosystem is HERO and will be the primary utility asset on the platform. HERO will be used for NFTs, licensing, payments for scanning, and more.
Metahero is one of the most underrated projects on this list and has one of the most robust communities supporting it. Moreover, their partnership with WDW speaks to the bullish long-term sentiment of Metahero, and HERO is a must-watch in 2022.
You can purchase HERO on KuCoin, PancakeSwap, Gate.io, and more.
WAX (WAXP) – $0.36
Launched in December 2017, WAX is the leading blockchain for Metaverse crypto coins. It features the most popular game on the market, Alien Worlds, and dozens of other Metaverse projects that utilize its blockchain.
WAX's blockchain is unique because of its delegated Proof-of-Stake technology, enabling it to achieve low gas fees and high transaction throughput.
WAX uses CPU, RAM, and NET as resources to pay for transactions, and users can stake their WAXP tokens to receive those resources. This means that users can always unstake their WAXP once they transact and get their money back, effectively eliminating any gas fees.
In addition, WAX features the WAX Cloud Wallet, making it easy for new crypto users to set up an online wallet and start interacting with NFTs, DeFi, GameFi, and all the other dApps in the WAX ecosystem.
WAXP is the native token used to purchase NFTs and more. WAX is a must-watch in 2022 due to its high popularity for Metaverse projects and ease of use for new users.
You can purchase WAXP on most major exchanges like KuCoin, Binance, Bittrex, Gate.io, and more. You can also purchase WAXP via credit card on the WAX Cloud Wallet.
Phantasma (SOUL) – $2.04
Initially launched in 2018, Phantasma aims to become the technological backbone of the future, allowing for a silky smooth user experience while increasing developer revenue. Phantasma features a dual-token economy fueled by KCAL and governed by SOUL tokens.
KCAL handles transaction fees, deploying smart contracts, and minting NFTs. SOUL is a governance token that incentivizes holders by providing them with staking rewards.
In addition, Phantasma features smart NFTs, which unlock unlimited possibilities for developers to integrate nonfungible assets into their dApps. Some examples of use cases of smart NFTs include time-limited access to content, royalties, and much more.
SOUL is a highly underrated project with one of the most robust communities that's a must to watch in February 2022.
You can purchase Phantasma on KuCoin, PancakeSwap, Gate.io, Uniswap, and more.
Aavegotchi (GHST) – $2.08
Initially launched in February 2021, Aavegotchi is an NFT-based Metavberse crypto coin based around cute pixelated ghosts called Aavegotchis. Each Aavegotchi is DeFi-powered, provably fair, and verifiably adorable!
To start playing, users must first summon an Aavegotchi via a Portal or buy on the market. Players can boost Aavegotchi's rarity score by equipping various wearables and earning experience points. In addition, Players can grow their ghosts' kinship score by interacting with them.

As you might have guessed, Aavegotchi is similar to the popular Tamagotchi pet trending in the 2000s. However, rather than being a physical toy, Aavegotchi's blockchain-based NFTs can live on forever.
GHST is the project's native ERC-20 token used for in-game transactions, activities, and interactions. Moreover, GHST allows holders to govern the future of Aavegotchi via their DAO and receive rewards for staking their tokens.
You can purchase GHST on Binance, KuCoin, Uniswap, Crypto.com, and more.
Wilder World (WILD) – $2.23
Launched in May 2021, Wilder World (WILD) is one of the most anticipated Metaverse crypto coins featuring an ultra-realistic world. Wilder World is building a realistic Ethereum-based Metaverse with the latest Unreal Engine 5.
While the game is still in development, Wilder World features a highly active NFT market with several NFT collections, including sneakers, buildings, cars, and more.
At the time of writing, there are over 6,800 items on their marketplace with over 2k owners. The floor price is 3 WILD which is roughly $6 at the time of writing and the total volume traded is at over $14 million.
With a highly dynamic economy ahead of the game's launch and significant partnerships underway, Wilder World is one of the most underrated Metaverse crypto coins to watch in 2022.
You can purchase WILD on KuCoin and Uniswap.
Disclosure: This is not trading or investment advice. Always do your research before buying any Metaverse crypto coin.
Follow us on Twitter @nulltxnews to stay updated with the latest Metaverse news!

Image Source: Pop Paul-Catalin/Shutterstock.com